Giving a Personal Touch to All Her Clients
by Melissa LaScaleia
Nancy Zovnic practices real estate law at Moore, Johnson & Saraniti Law Firm in Myrtle Beach. She handles the legal aspects of home purchases and sales, refinances, seller sides, and home equity lines of credit. 
Nancy has been practicing law since 2006. Originally from the Chicago area, she moved to Myrtle Beach as a teenager when her family relocated here. After attending college at USC, she received her law degree from Mercer University in Macon, Georgia. 
"I took a business law class in high school that I really enjoyed," she says. "So I decided to pursue further studies in law. As I gained experience, I realized that I favored transactional law over litigation. I really like the field of real estate. I enjoy working with happy people, and those who are buying or selling a home generally are." 
After graduation, Nancy returned to the beach, and found her place at Moore, Johnson & Saraniti.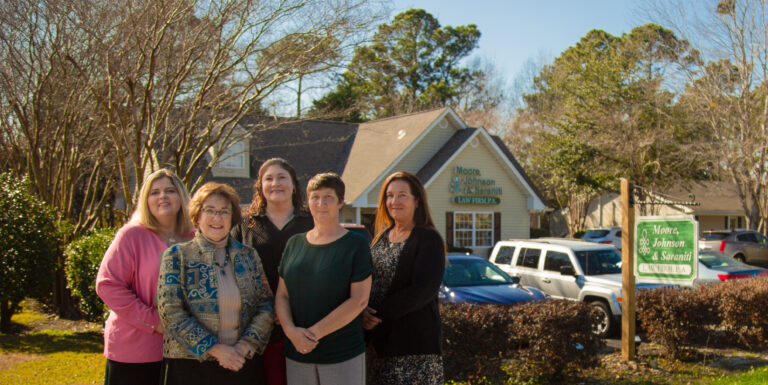 "I love how friendly people are in Myrtle Beach," she says. "I like that this is an all-female firm— I get along well with the other attorneys here." 
As an attorney, Nancy enjoys working with her clients directly, rather than indirectly through a paralegal. 
"It's rare that an attorney will call their clients at the onset of the closing, but I like to have a personal relationship with each client," she says. "It allows them to put a face to a name. It allays their fears, and helps to establish trust, so they feel assured that everything will run smoothly with their transaction. My favorite thing about my job is the people that I get to meet." 
Moore, Johnson, and Saraniti Law Firm, P.A.
Nancy Zovnic
1271 Glenns Bay Road
Surfside Beach, SC 29575
843-650-9757