Celebrating Our Veterans During the Month of May and Beyond
by Melissa LaScaleia
May is Military Appreciation Month in Myrtle Beach. Every week and weekend sees a new event which celebrates and recognizes the service of present and former members of the military. 
The City of Myrtle Beach as well as the Myrtle Beach Chamber of Commerce sponsor all of the month's proceedings, which are organized by a committee of veterans and veterans service organizations along the Grand Strand. 
"Without news outlets, social media, and community events, veterans can get isolated," says Chris Aranda, outreach specialist working for the Myrtle Beach Vet Center (one of the partnering service organizations), and himself, a U.S. Army retired combat veteran. "Events like those held throughout the month of May really helps us." 
After returning from a deployment in Iraq in 2004, Chris retired from military service before beginning his work with the Department of Veterans Affairs, at the Myrtle Beach Vet Center. 
The Vet Center has been a valuable asset to the veteran community for six years; it provides readjustment counseling with a wide range of services offered to eligible veterans, active duty service members, and their families, in an effort to facilitate a successful transition from military to civilian life.
Services offered at Vet Centers nationwide include: individual and group counseling for eligible veterans and service members; family counseling for military related issues; bereavement counseling; counseling and referral for those that experience a military sexual trauma; outreach; substance abuse assessment and referral; employment referral; referral to other VA services; and community education. 
Today there are roughly three hundred Vet Centers across the country. 
"We assist those suffering from PTSD, anxiety, depression, and readjustment issues," Chris says. "We're that focal point across the community— bringing awareness and connecting us all. 
"I spent twenty years and a day in the Army, and when I did retire, I needed to be around veterans because I grew up, from the age of eighteen to thirty-eight, around a family of those who served. All I knew was soldiering." 

"My transition was difficult for me, I felt displaced," he continues. "I thought: 'What am I going to do?' I was looking for that connection, and I found that connection when I began to again help veterans and their families across my community."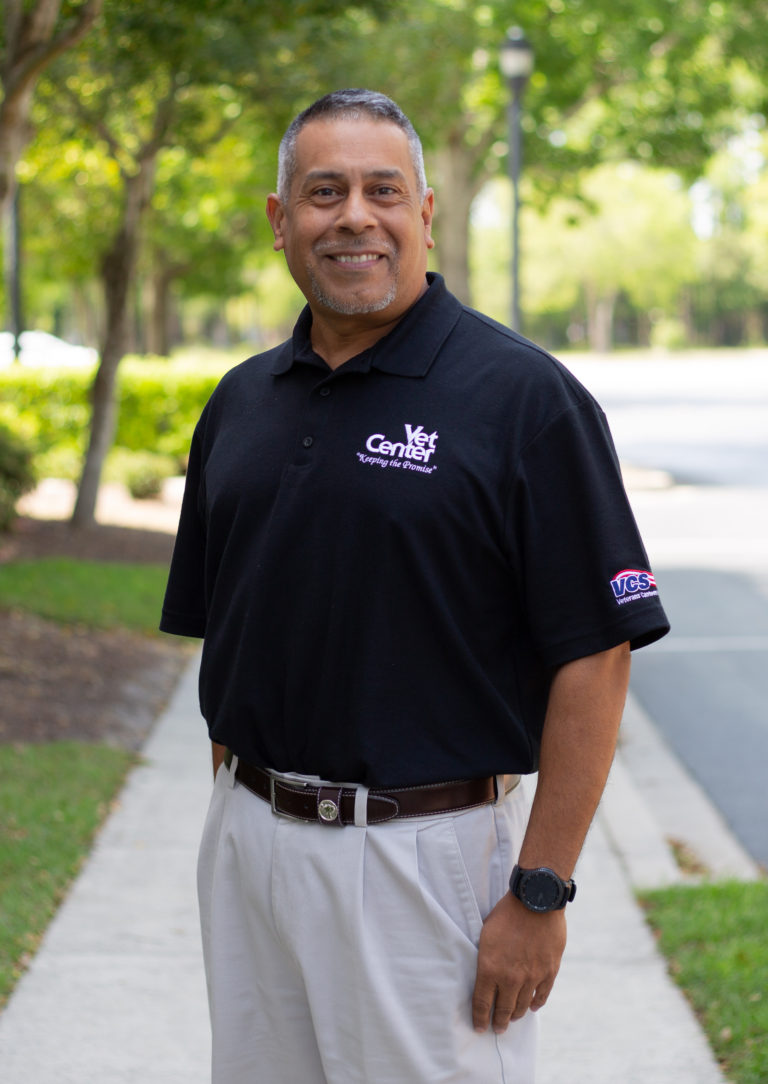 "Suicide is very prevalent in the veterans' community," he adds. "With this work, you're making a positive change of support in someone's life today. I just returned from a training in Florida where one of my peers was struggling with his own demons and issues. But to be there together, and be around people who cared, it saved his life that weekend. That means something to me and my colleagues."
In his work with the Vet Center, Chris says he still sees WWII veterans who are struggling with PTSD. 
"There are only one percent of us who wear the uniform across the country," he says. "But it's the other 99% across our country who welcome us, help us, and integrate us back into the community. We appreciate that the City of Myrtle Beach has given us the entire month of May for recognition of our service, and that month is special to us as a community— it unites us, and ties us to the community in which we live, and we all look forward to it. The City of Myrtle Beach is a special place to live because here veterans are recognized and honored." 
Here is this year's lineup of events to celebrate the veterans in our community; everyone is welcome and encouraged to attend.    
On Saturday, May 4 at 9am, there will be a Junior ROTC Drill Competition for all of the Horry County high schools in the parking lot of the Pelican Stadium. This is a free event. 
That evening, at 6pm, there is a Pelican's baseball game held to honor all veterans. Veterans are free to attend; general admission $5.    
On Friday, May 17, there will be a Vietnam Veterans Recognition and Welcome Home Ceremony from 1-3pm at the General Robert Reed Recreation Center in the Market Common. 
Veterans need not pre-register— they will be identified as they enter.   
"We are going to pin them and recognize them with a ceremony," Chris says. "This is the 50th anniversary of their return home from Vietnam, and many of them were never properly welcomed home initially."    
Later that evening, the Pine Lakes International Country Club will host a formal event— the American Legion 100th Birthday Dinner at 5:30pm. Pre-registration is required.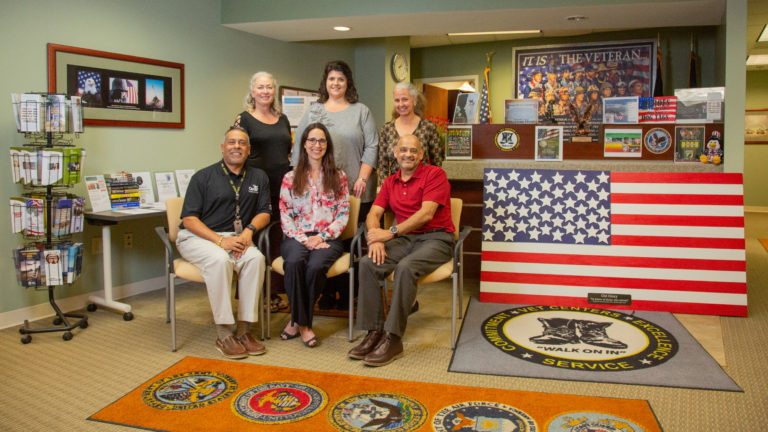 On Thursday, May 23 at noon, the Military Officers Association of America (MOAA) is sponsoring a golf tournament at the Heritage Golf Course in Pawleys Island. Pre-registration is required. 
As a way to give back to the community, the Myrtle Beach Vet Center is holding a Community Picnic on Friday, May 24 at 11am on 21st Avenue and Robert Grissom Parkway. There will be a ceremonial flag presentation as well as food and drink. 
The most well-known celebratory event, the Myrtle Beach Military Parade, will be held this year on Saturday, May 25, when fifty vehicles and floats will traverse down Howard Avenue in the Market Common amidst throngs of bystanders. 
"It's a very patriotic parade," Chris says. "And very well attended." 
Each year, the committee selects two grand marshals for the parade— one celebrity and one local veteran. The grand marshals highlight the event and inspire people to attend and show their support. 
Previous grand marshals included veterans: Montell Williams, the TV personality; J.R. Martinez, who was on Dancing With the Stars; Rocky Bleier, a Pittsburgh Steeler in the '80s; and John Glenn, the astronaut.    
"This year we have a very special celebrity grand marshal: Kerri Thomas— an Army Ranger and U.S. Iraqi Veteran who is now a popular country music musician," Chris says. "And we have a remarkable local grand marshal: 98-year-old U.S. veteran Treva Green, who will be chauffeured wearing her WWII nursing uniform." 
You can read the story of Treva Green's experience during World War II in this month's Celebrate Our Local Veteran Column. 
The parade ends at Farrow Parkway, when the party shifts across the street to Grand Park for the family friendly Veteran's Family Picnic. Both grand marshals will be at the picnic, greeting attendees and signing autographs. 
The Blue Aces and the U.S. Air Force Band will be in attendance at both the parade and the picnic. Omar Shriners is sponsoring the picnic and will provide hamburgers and hot dogs for the public. 
"There will be a large number of local veteran community organizations at the picnic," Chris says, "including the Myrtle Beach Vet Center; Our American Legions; the VFW—Veterans of Foreign Wars; and the Blue Star Mothers.
The intention is to unite as a community— to gather together and show support for our veterans with services that can assist them and make them feel included and welcome in our society." 
On Monday, May 27 at 9am, on Memorial Day, there will be a Veterans March along the boulevard in Myrtle Beach. On this day of military commemoration, veterans gather and walk to the official Memorial Day Ceremony at the Convention Center at 11am. It is officiated by the Military Appreciation Committee, and sponsored by the committee and the City of Myrtle Beach. 
"Doing this work, for me, it's therapeutic," Chris says. "It's why I wake up in the morning— to make a difference in someone's life. I'm honored and fortunate that I get to do the work that I do."