A Local Non-Profit Adds Beauty and Value
by Melissa LaScaleia
The streets of the Market Common always seem to beckon a leisurely stroll, and the art gallery on Nevers Street coincides with that tempo. 
The Seacoast Artists Gallery is a non-profit 501 (c)(3) created for the furtherance and development of the arts in the Myrtle Beach area. It's an organization which exists to create an atmosphere of cooperation, sharing, and mentoring amongst artists in the Grand Strand area. 
The gallery was started about three-and-a-half years ago by the Seacoast Artists Guild, and functions as an art-lovers community spot where artists can showcase their pieces to the public as well as convene to share ideas and give and receive support. 
"We were looking for a venue in Myrtle Beach, and the Market Common management team was looking and hoping for a gallery to come into the area; it worked out to both of our advantages," says Woody Bower, president of the Seacoast Artists Guild and director of the gallery.
The guild began as a small group of artists in Pawleys Island in 2003.
"We had about fifteen members," Woody says. "And now we have 300 from up and down the Grand Strand— north, south, and west. We have members as far as Calabash; as far south as the Isle of Palms, the Charleston area; and inland as far as Columbia."
Woody is a photographer. He grew up in up-state New York and has lived all over the country. He moved to Myrtle Beach in 2003. 
"This was the only option my wife gave me for retirement," he says, laughing. "I joined the guild around 2009. I was asked in 2010 if I would serve on the board, and then I was elected president the following year."
Sharon Sorrels, an oil and watercolor painter also serves on the board.
"The guild to me has been a great place to meet other artists and I have gained many friends— that's important to me, being new to the area," she says.
The guild holds monthly meetings and presentations on art topics by a guest lecturer, and are an opportunity for members to meet and develop relationships. 
"Artists like to hang out together, learn together, and make art together," Woody says. "That's the purpose of a guild. We want to make sure we have a place for local artists to congregate, to mingle and mix and mentor each other, and share their skills with other artists in the area.
"Myrtle Beach doesn't have a lot of art galleries. And this is where a majority of our members are. We wanted to offer our members this market as well as a community venue." 
You don't have to be an artist to be a member of the guild. The annual membership fee is $30, and those who simply enjoy art or want to be a part of the community can join.
"In joining the guild, I met other artists who had the same interests I did," Sharon says. "It's a chance to share skills, methods, and ideas about the materials we use. And the gallery has offered me a space to display my art and sell it. That has helped me."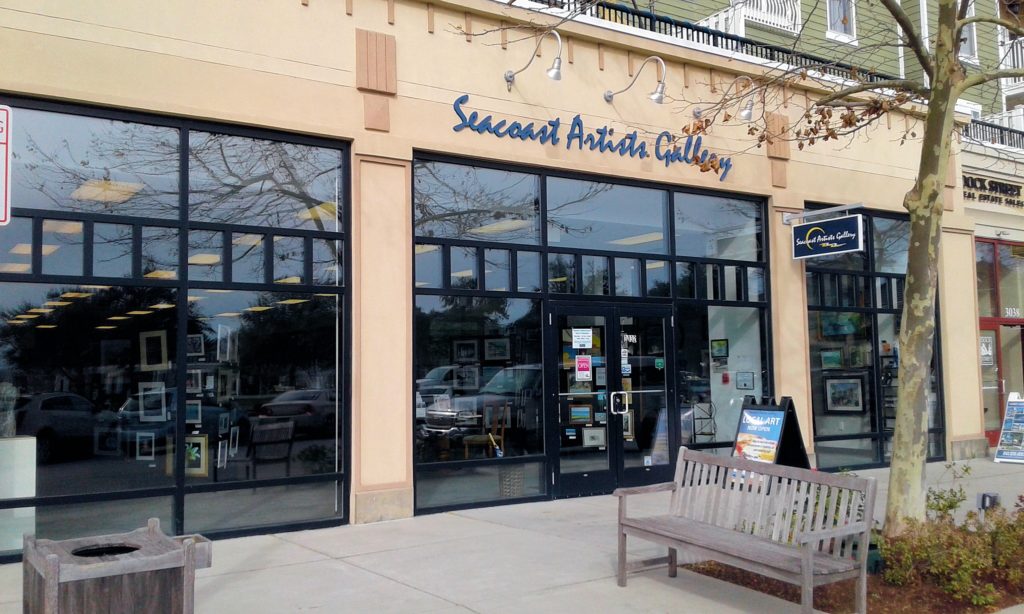 Those guild members interested in having their work placed in the gallery make submissions to a jury committee of highly skilled artists for review. Those who are accepted are put on a waiting list until a spot opens. The gallery is currently displaying works from seventy-five of its guild members.
"The gallery here is the biggest repository of art along the Grand Strand," Woody says.
And it covers a diverse array of mediums: from painting, pottery, photography, and wood carvings, to 3-d fused glass, and sculptures made from old band instruments.
"Art gives me a chance to show others how I see things," says Sharon. "I always say that lots of artists can look at one thing, a tree for example, and present it in many different ways. Art gives me a way to communicate. I communicate through my paintings. It's a way to share opinions, whether they're political, social or just personal."
There is a classroom in the gallery where adult classes are offered to guild members and the public in subjects like: life-studies with figure drawing, water color, acrylic and oil painting. Classes are limited to ages 16 and over, and are for beginners as well as more advanced students.
"We're not trying to make money, but to be a venue for artists and young artists to grow," Woody says. "Because we're a non-profit, we're not driven by sales."
In keeping with their mission, the guild offers annual scholarships.
"We provide two $1,000 scholarships a year to high school seniors who are pursuing the field of art in college to help them further their art education," Woody says. "One to a Horry County student, and one to a Georgetown County student."
Funding for the guild's operational costs as well as the scholarships comes from their members. They also have two annual craft show fundraisers in the spring and the fall— usually April and September respectively. Art in Common, as it's called, is open to any artists in the region. The artists pay a fee to join the show, which supports the guild, and the guild handles publicity and organizes the event, offering artists a venue to display their crafts and sell their work.
Right now, the guild is in the process of developing another fundraiser in the fall in the second half of October; it will be a silent auction event.
"We like to say that there is something here for every taste, and for every budget," Woody concludes, speaking of the gallery.
"We want to be a gallery that serves our community," Sharon adds. "We hope people will stop by and join our open houses and have a little refreshment and realize that we enjoy being a part of this community."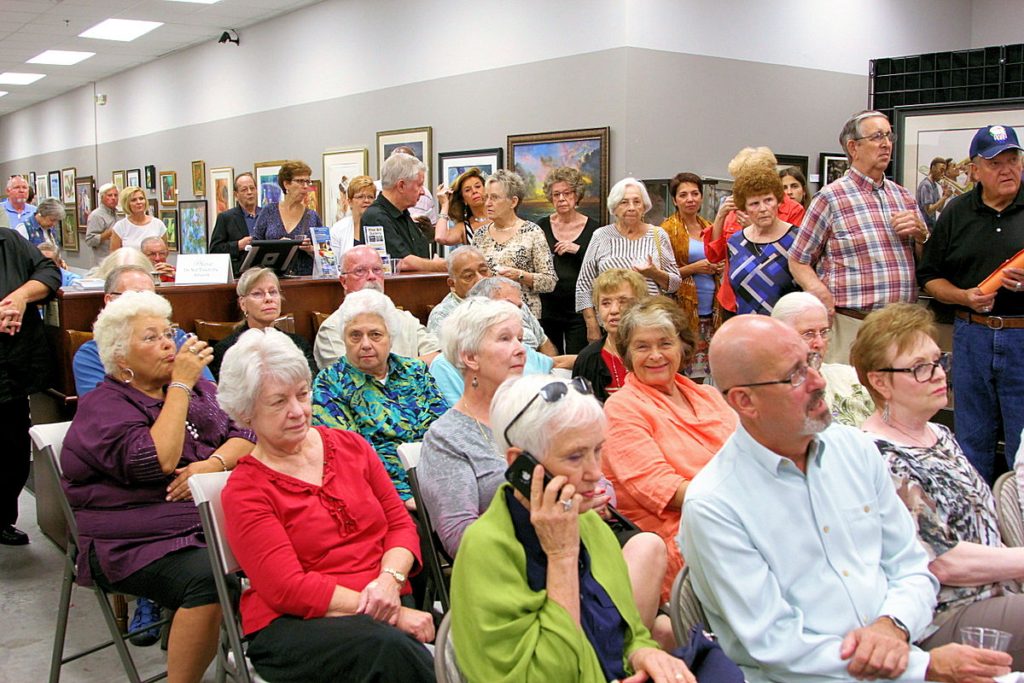 The Seacoast Artist Gallery
Open M-Sa 10am-6pm & Su noon-6pm
Visit their website for the schedule of art classes and events. Join their email list to stay current with their activities.