Answers to 6 Common Insurance Questions by Moore & Associates
Here at Moore & Associates Insurance, we've been helping our neighbors protect families, properties and valuables for nearly 40 years; and we've witnessed a thing or two in this industry during that time. To continue in our tradition of lending a helping hand, we'd like to share with you a handful of some of the top issues as well as solutions we've encountered and advised our clients on to save them money and preserve their peace of mind. 

Q: What's one of the biggest things I need to know when purchasing hurricane insurance before hurricane season?
A: Keep in mind that everyone in our coastal area lives in a designated flood zone: either zone X [preferred risk], zone A [standard] or zone V [high risk]. Lenders only require flood insurance for zones A and V, but 25% of all flood claims come from zone X. There is a big misconception that being in flood zone X means you're not in a flood zone. And that is untrue, as evidenced by the hurricanes that hit this zone in the last two years.
Every homeowner needs to have a flood insurance quote completed, even if the lender doesn't require it, so they are aware before it's too late.
Q: What's the difference between actual cash value coverage and replacement cost insurance coverage?
A: If you have cash value coverage and your 5-year-old TV is struck by lightning and destroyed, the value of your TV is depreciated from its original purchase value.
With replacement cost coverage, they will replace the TV for like quality and kind – no bigger or smaller TV, but a TV that is equal value as when you purchased it.
Be careful with cash value, because it could cost you more in the long run.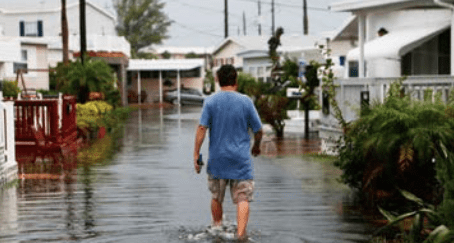 Q: Is it possible to have just one policy for my mobile home?
A: For years, we've had to have separate wind policies for mobile homes. But now, there are some companies offering wind coverage within basic mobile home policies – and these policies are for mobile homes located anywhere but oceanfront. Come in and let us show you how we can save you money now with these new policies. 
Mobile homes that are 15 years or newer can qualify for replacement cost coverage with wind included, which may not be the least expensive option, but it takes depreciation off the table by focusing on the home and its contents.
Q: What are some of the most important things to consider with my current homeowners insurance?
A: If you haven't reviewed your policy lately, you might want to check out your coverage limits. I say that because we've been going through some ups and downs in our economy, with building costs going up and down. What it costs to build your home today may be totally different than a few years ago.
 Building cost is based on square footage, so we want to make sure you have enough coverage to replace your home today. Our industry has changed so much over the last five years, so also consider that wind and hail insurance is now included on policies, not separately, as before. Flood insurance, however, still needs to be purchased as a separate policy.
We also think it's important to understand that the built-in endorsements for coverage can differ between carriers, and deductibles can be vastly different. 
It's not a good idea to buy the cheapest insurance out there in the market. Homeowners truly need to sit down and evaluate their needs, versus their wants, versus the actual cost; it's about finding the right coverage at an affordable rate. 
We also want homeowners to take into consideration how the deductibles on the policy come into play in the event of a loss. A higher deductible will save you premium dollars, but it increases your deductible responsibility by quite a bit. When comparing your needs, see what the deductible is versus the savings to make an informed decision. After Hurricane Matthew last year, many people were caught off-guard with the higher deductible, which is a lesson to be learned moving forward.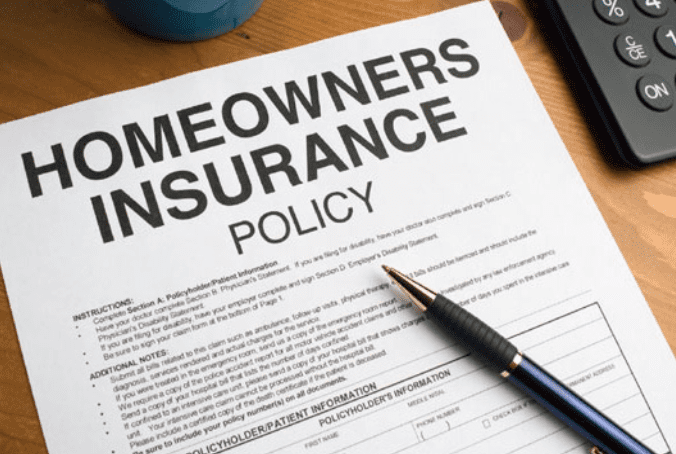 Q: Who is responsible when wind from a storm or hurricane blows a tree over into the next yard: you or your neighbor?
A: If your neighbor's tree falls in your yard, you're going to have to file it under your insurance. Likewise, if your tree falls onto your neighbor's yard, they are responsible. The only way to possibly avoid that situation is to hire an arborist to determine that the tree was dead, but that can get really complicated.
Q: What can I expect to experience when visiting Moore & Associates?
A: Our top priority here is customer service. We understand that when you pay for your insurance, all you get is a piece of paper when you walk out the door. But when you need us, have a claim, or have a question, know that we are here for you. We'll have someone on the case as soon as possible; it's something we've been doing since 1979.
Family-owned-and operated, Moore & Associates Insurance stands for more of the protection you need, at less cost to you in risk and rates, for hurricane season or any season in life. We're here for you, right here in your neighborhood. Stop by and we'll show you how to bundle your personal or commercial insurance policies and save.
Moore & Associates
Moore Coverage. Less Stress.
Moore Is More.