Where Health and Practicality Walk Hand in Hand
by Melissa LaScaleia
Tucked away in the Market Common, down the end of Howard Avenue, is a quaint, white building with inviting wicker furniture out front. Come close to the door and subtle cursive writing indicates that you've arrived at Emma's School of Healthy Eating. Inside, you'll be introduced to all things culinary and educational for whatever ails you in the world of food and health.
Emma Ware is a certified nutritionist and holistic nutritionist; certified clinical homeopath; and a fitness consultant. She is also the owner of Emma's School of Healthy Eating.
Emma helps all kinds of people with all kinds of challenges in the realm of food— those who need guidance shopping for food, cooking, feeding their children, losing weight, feeling better— even putting their kitchens together.
Emma started in this field of work twenty-five years ago when she was living in Los Angeles. At that time, she contracted spinal meningitis, a disease which creates inflammation in the spine and brain, and can lead to death or severe handicaps.
"Little did I know where my journey was going to take me," she says.
The numerous health issues that having meningitis created for Emma led her to seek the help of many different doctors. One of those was an internist, a doctor who specializes in internal medicine. But he also practiced alternative medicine.
He became Emma's mentor, and began teaching her how to manage her health through alternative medicine and nutrition so she could start helping herself feel better while she was still under the care of traditional doctors.
"My first job, once I was starting to feel well enough to work, was at a health food store," Emma says. "I learned everything about alternative products and I helped a lot of people. It was there that I met a pharmaceutical rep who introduced me to a gastroenterologist, and he gave me my first job working for him as a nutritionist."
"I mainly assisted people with weight loss," she continues. "I learned how to cook and put formulas together to address people's digestion problems, and I taught them how to get organized around food and the ways they nourished themselves. Integrating change is something you have to learn how to manage. It's like anything else."
In Los Angeles, Emma found herself working for oncologists, chiropractors, M.D.s, and plastic surgeons, as well as having her own practice.
"Because I had the opportunity and great experiences with many types of doctors, I learned a lot of anatomy and kinesiology," she says. "From there, I started to implement nutrition. I've learned that you can try all kinds of things, but if you want to feel better all the time, and get results that last, you have to change what you eat. If the body is completely nourished, you're less emotional and you have fewer issues. But if the body is malnourished, you're going to have lots of issues."
After some time in LA, Emma was craving a change in surroundings. She had fallen in love with Myrtle Beach when she had lived here in the '80s.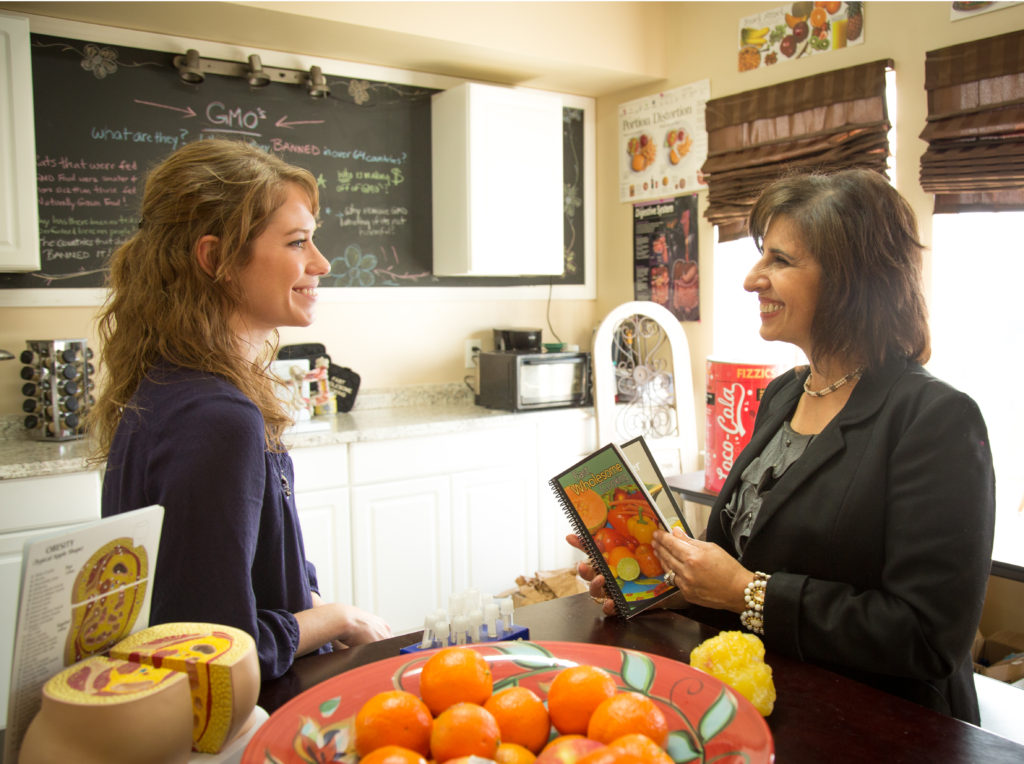 "I loved the charm of Myrtle Beach," she says. "It was small and quaint. I wanted to come back; I wanted something different."
She moved here in 2005, and began working with Dr. Cremer in Murrells Inlet for four years, before starting her own independent practice.
"Now, I'm on my own," she says. "Today I get a lot of referrals from a lot of different doctors in the area. I still specialize in weight loss, but I'm also helping people with digestive disorders and teaching them a better way of eating. I love what I do because I see people feeling better, losing weight, and keeping it off permanently. I see people becoming confident in how they manage their health, and knowing what foods to choose that are higher in quality."
Eventually Emma bought a house in the Market Common, and rather than commute to the Inlet, decided to move her practice to her neighborhood.
"I love it here," she says. "It's like a little city. Everybody is walking— and everybody is walking their dogs. You have the theatre, the restaurants, and then you're across the street from the beach. What better way to spend a weekend than shopping, catching a movie, and then dinner at a restaurant? And the Market Common has the nicest people."
Her office and consultation space has a kitchen where she teaches private cooking classes, but she now primarily teaches virtually.
"The cooking classes are very important because I emphasize putting at least 50% of the effort they're putting into change, into the kitchen. In that way they can eat better foods without the preservatives and additives. I teach them how to cook easy, quick, healthy recipes. My philosophy is to scrap the dieting, and go back to basics."
Her newly released, self-published cookbook— Fast Wholesome Cooking, was created as a tool to help her clients do just this. The book is for people who don't know their way around the kitchen, who don't know how to cook, and who don't want to spend an entire day in the kitchen trying to. The recipes, as the title suggests, are all fast, easy and wholesome. It's available at her store in the Market Common and online.
"I believe these diets which today saturate our media have brought a lot of confusion to our society and I see it everyday with clients," Emma says. "They're very confused about what's healthy, what's not, and how the body works. They don't know whom to listen to or whom to believe. When I work with people, I focus on educating them about many different types of foods and the quality of foods they select."
Emma goes over her clients' food history and creates individual programs with them based on their lives and all the factors that compose it— including their wants, needs, work and travel schedules, and their family's needs and schedules and personal lifestyles.
"I successfully address people's challenges," Emma says. "I help them with the entire package of food and nourishment: planning, shopping and cooking. Because food can change everything."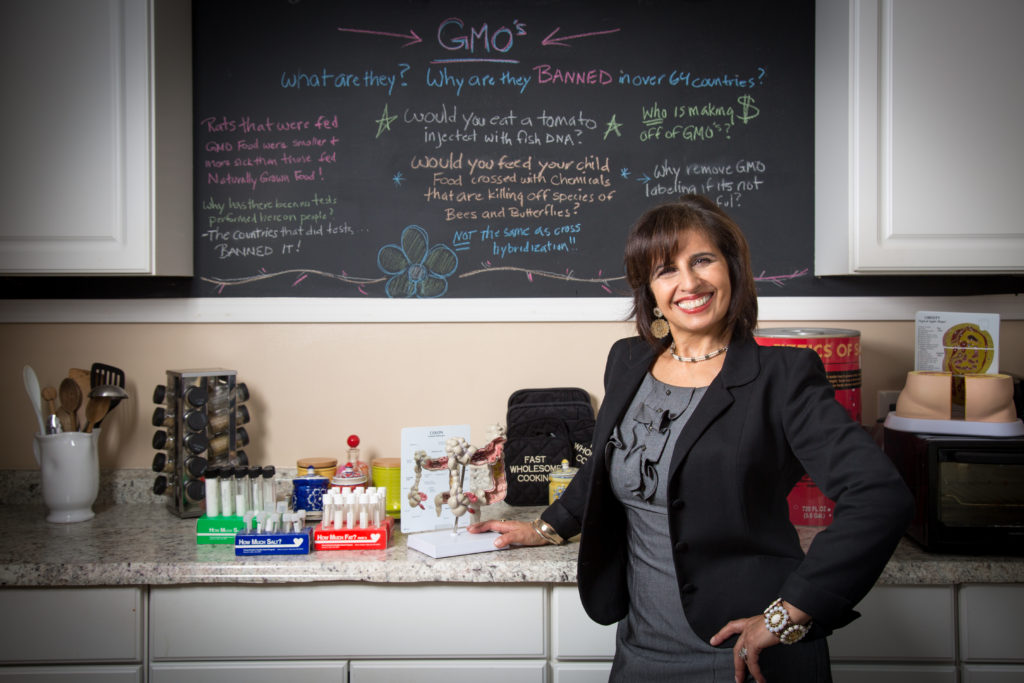 Emma's School of Healthy Eating
2798 Howard Ave, Unit D, Myrtle Beach, SC 29577.
843-997-7037
Visit her website for upcoming classes and presentations; read about her clients' success stories and get inspired to be one yourself.