Signature Chefs Auction: Salsa By The Sea
October 2019
by Melissa LaScaleia
The March of Dimes is a non-profit organization whose mission is to fight for the health of babies and their mothers through research, education, and advocacy. 
For many years, their focus has centered almost exclusively on babies and preventing premature births. But in the past few years, the organization has undergone a significant brand change and broadened their sphere of focus to include expectant mothers, aided in part by their tenacious new CEO, Stacey Stewart. 
"She's aggressive and bold, and was clear about where she was going with our mission," says Michelle Bessett, development manager for the Myrtle Beach division. "And where she went was bringing mom into the conversation, because a lot of what affects infants can be prevented when the mother is healthier."
Last year, 700 babies didn't come home with their mothers, inspiring the organization to include maternal morbidity prevention as part of their growing agenda. Today, both mother and baby are the new focus for the March of Dimes, in partnership with the goal of fighting prematurity.
One of the ways that March of Dimes does this is by making sure that health care resources are available to all moms. 
"A high percentage of mothers who die in birth are African American mothers," Michelle says. "Conducting and funding research is at the core of what we do to understand why these things are happening. We are out in the community, teaching women to ask empowering questions when they go to their health care appointments, so they can take control of their own health."    
As development manager, Michelle oversees all of the March of Dimes fundraising activities in Horry and Georgetown counties. There are two main ones: March for Babies in the spring, a community walk to support moms and babies; and a Signature Chefs Auction in the fall.
"We're all excited to have a good time," Michelle says. "The work we do, engaging people, fundraising, is all year round. These two events are the celebrations, and a really fun time." 
The Chefs Auction is a black tie gala event that is unique in its format in that there is no seated, plated meal served. Rather, local area chefs each have their own station, where they will prepare their specialties for guests who have the chance to wander from one station to the next, building their own plates and experience as they go.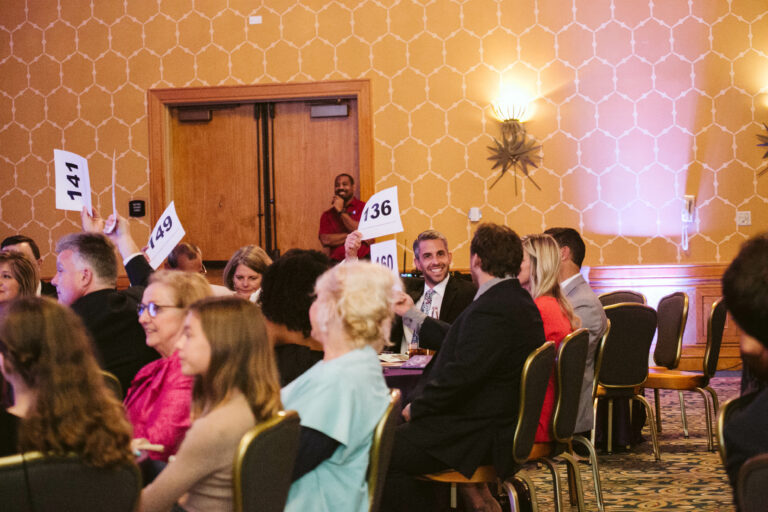 "It's a foodie-lovers paradise," Michelle says. "Guests get to interact with the chefs personally and ask them questions. All of the chefs and restaurants in participation with us donate their food and their time. They put in quite a bit when they sign up for this." 
Chef Geoff Blount, from the International Culinary Institute of Myrtle Beach, acts as the chef chair, recruiting chefs from smaller, locally owned restaurants with locally-sourced food for the event. He's been working with March of Dimes in this capacity for over ten years. 
Just a few of the restaurants that will be cooking up savory dishes for this year's event are: 44th and King; Johnny D's; and Rioz. Peace, Love, and Little Donuts will be giving away party favors. 
Past restaurant participants have included: WaterScapes; A Difference in Dining; Wicked Tuna; and Sol Cocina Mexicana. 
This year's theme is Salsa by the Sea, and will feature all Latin and Caribbean foods. Professional salsa dancers will be offering salsa lessons for the guests. 
There will be silent and live auctions. Silent auction items will be donated from locally owned businesses.  Chefs are creating the packages for the live auction, offering private cooking classes in which they'll come into your home and cook with you. 
Michelle is inspired by the heart that the community puts into this event every year, and daily inspired by the March of Dime's mission.
"I took this job because of our new focus on women's health and women's roles in this process as a whole," Michelle says. "It's a much more holistic approach to motherhood and better for the health of the family. That's a great place to be coming from.
"Oftentimes, when you talk about research and medicine, it can sound cold and clinical. But what it means is that we can get health education and resources to people who need them. We believe that every baby deserves the best possible start, and I support that."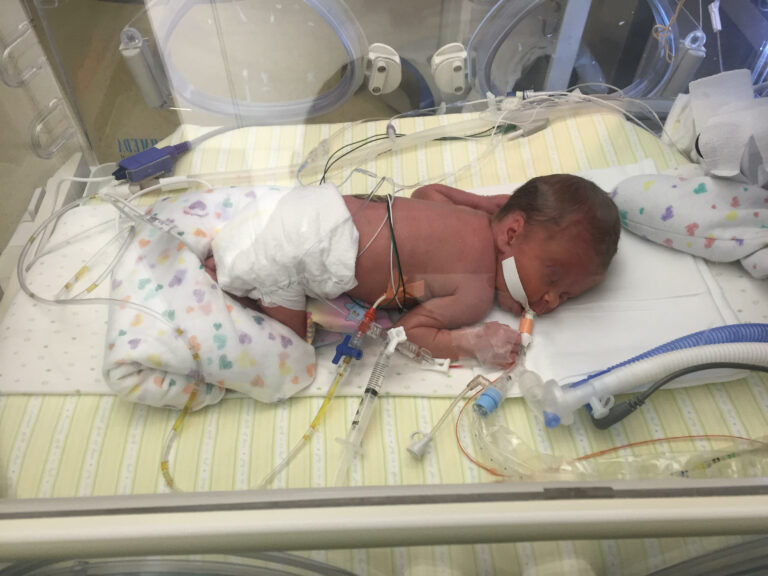 As do local Myrtle Beach residents, Steve and Jillian Williams. They are passionate about the work that the March of Dimes is doing so that no other family has to endure what they did. 
"Our daughter Charlotte was born on April 12, 2016 at Grand Strand Hospital," says Jillian. "She was nine weeks premature at 31 weeks and 2 days. She shouldn't have been as sick as she was, but she was just a really sick baby. 
"They rushed her to Mcloed Hospital in Florence where we were for ten days. She had fluid on her brain. Then they sent us to MUSC. She had highs and lows, and towards the end she was just too sick. She had meningitis and scar tissue in her brain, and went downhill very quickly. She was so sick, we were so surprised she lasted for 93 days, and we knew she lasted as long as she did because of March of Dimes and the research they've done, that's given doctors the additional knowledge they need to help babies."
Jillian had always heard about how the March of Dimes fights to save babies and always supported them. But now the organization means something totally new to her. She understands from experience that more research needs to be done.   
Jillian and her husband Steven are the face of the March of Dimes this year. They have assembled a team, raised funds, and earned a spot on the local TV station to advocate for the March of Dimes and garner additional support. They will be at the gala event, sharing their story. 
"We are really excited to be this year's ambassador family— to raise money and help out, so hopefully this won't happen anymore to moms and babies," she says. "We really enjoy raising the money. We look at life a lot differently now because of Charlotte. We're better people because of her." 
The Williams' hope that through sharing their story, people will connect with the message of the March of Dimes on a deeper level.
"I never had that true connection before," Jillian says. "When we were admitted to MUSC, we were seeing all these people with matching shirts on that read: 'We are walking for ______,' with the baby's name underneath. And I knew right then we needed to be a part of it. 
"Charlotte was beautiful and although she was only with us for 93 days, we don't want to forget her. And that's another reason why we do this. So that we can keep her alive in people's thoughts and memories."
Signature Chefs Auction, Black Tie Gala Event: Salsa By the Sea
Thursday, November 21, 2019 6pm
Myrtle Beach Marriott Resort and Spa Grand Dunes,
8400 Costa Verde Drive, Myrtle Beach, SC 29572
Individual tickets: $200; Sponsorship packages: $3500- $25,000
RSVP 843-655-5290