The Insider Mission Is What We Do Best
By Melissa LaScaleia
Since the Insider's inception one-and-a-half years ago, we've been committed to informing community members and visitors to our community about what's happening in and around our neighborhood.
Every month, we bring you information about local events, local non-profits, and introduce you, within our pages, to some of the people who live, work, and play here. But by and large, we focus on the local businesses that serve us.
"We pride ourselves on writing about local businesses so the community is more well informed about what's available to them," Jim Parker says.
It's one of our missions here at the Insider— to share the many services available to our community with our readers. After all, that's what they're there for. But additionally, the business articles serve to introduce everyone to the people behind the storefront facade, those who bring us those services day after day.
We all have a story, we all have a reason about why and how we got to where we are today. In a world which o en feels isolated and impersonal, those stories reconnect us to ourselves and to one another. Learning about what motivates people to continue doing what they're doing reminds us that we all have talents to share, and inspires us to support one another. When we support local businesses, our local economy prospers, and everyone benefits.
That's why we're so thrilled that these stories now live on our website, where they are available to you, our reader, any time. The website is easy to search, so you can find the topic you're looking for with ease. We're always improving it, and welcome your feedback about how we can serve you better with it.
At the start of this New Year, we wanted to not only remind you of why we do what we do, but to share with you what some of the business owners who have been featured in our paper have to say about their experience.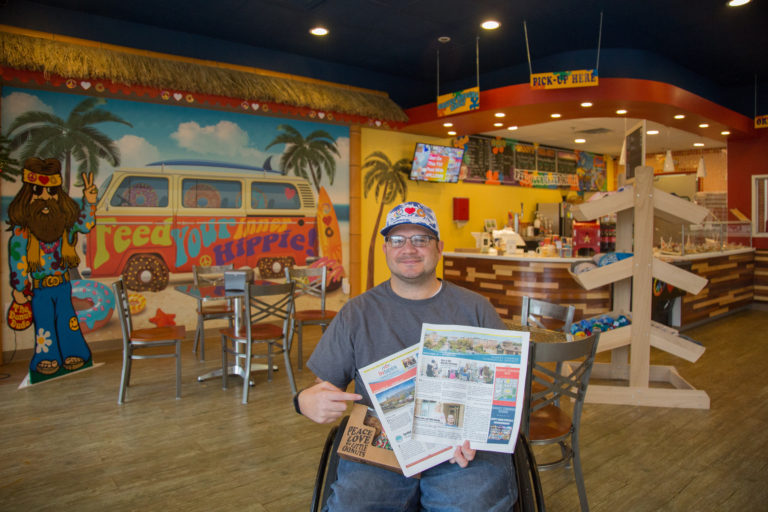 "Between the ads, recipe column, and the article, being in the Insider has really opened the doors of my business," Emma Ware, of Emma's School of Healthy Eating on Howard Avenue in the Market Common, says. "What I love about the Insider is that it has brought four different aspects of my business to life for me: it's brought people to contact me about consultations, to see my vitamin store, to learn how to cook, and to learn how to eat better. And because of that, more people are buying my cookbook.
"The article has made me more approachable," she continues. "I've had a lot of people asking me a lot of questions. The write up is a testimonial to how well my business is doing, and every month after the ad comes out, new people come by to check out the store and my office."
Emma's enthusiasm extends beyond her own business into the community.
"What I love about you, is that you're educating people from all over Myrtle Beach, but most of all, Market Common people. It's giving people a chance to know what exists and what's going on here. I get phone calls from all the areas you target, from Surfside Beach and outside of Market Common, just from the Insider."
"I grew up seeing a lot of advertising in magazines in LA and elsewhere," she continues, "but it was never very effective and I was never impressed by it. But I love the Insider because it reminds me of the way advertising used to be. It's almost like you've brought the air back. You're an old-fashioned business and you still have standards of old-fashioned customer service, which I love. You're professional, you're informative, you're there for me in every aspect. I contact you and you're right there. The way people approach advertising today, it's not what you do. But the way you run it is wonderful.
"The Insider… the staff are so different. It's not a one man operation. You're left feeling as if you have all these departments taking care of you. When I walk into your office, someone's offering me coffee and offering me help. You've validated the fact that I'm a human, I need help, and you are there to help me be successful. I praise you guys all day long."
Woody Bower at the Seacoast Artist Gallery in the Market Common says: "We had a really positive response from the article, it reached a lot of folks, and a positive experience with the Insider as a whole. Quite a few people came into the gallery because they read it. Now, especially as you're reaching more people, we're getting quite a bit of traffic based on what they're reading there."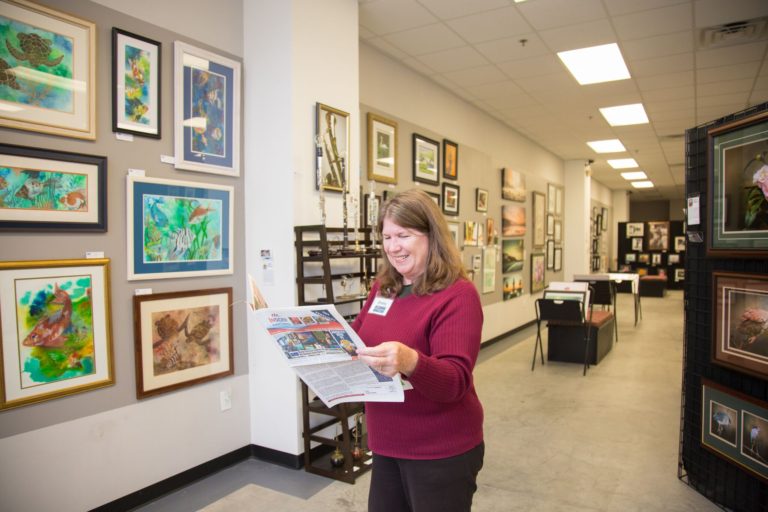 Clayton Matthews opened Peace, Love, and Little Donuts in the Market Common a few months ago. He says: "The month the article was written, several times a day, people would come in and say, 'we read about you in the Market Common paper.' We got a lot more out-of-town people who read about us and came in than locals.
"Overall, everything was great. There were several steps to go through before it got published, and I always felt like I was in the loop and knew what was going on before final publication."
Don Rau of Eggs Up Grill in the Market Common shares: "I got a huge response from customers about the article, and they loved the information that was provided about myself and my wife. It was very beneficial. I was very pleased with the article and the Insider overall.
"You'd be the first one I'd call if I felt I had information to get out to the people, or something to promote. I think it's a great outlet for people to get information. I like seeing it every chance I get in my mail.
"I really like the fact that you're able to search for the article on the website too. I have people I've asked if they saw it, and they said no, but then I point them to it online. And I like that feature because not everybody may have received the paper."
Mark Boley at the Cigar Shop, just outside the Market Common on South Kings Highway, says: "The article was huge for us. It was absolutely fabulous. We got an incredible amount of exposure for months because of that. It really put us on the map in Market Common, and I have a lot of customers now, in Market Common, because of the article. Six months later, I still have a ton of customers from over that way, and a lot of them initially found out about us because of the article.
"I think it was a home run. It was one of the best marketing decisions I've made down here after we opened the shop. I couldn't be happier with the whole thing.
Everybody at the Insider is really nice to deal with— great staff. And Megan did a great job with our ad.
"I'm going to frame the article when I get the chance."
Michael Sokolik of Conway Builders in Myrtle Beach says: "That article that we did has turned up numbers like I've never seen. In the month of October when they ran the article about us, I gave 32 estimates with only 31 days in the month. I always ask when people contact me where they got my information from, and they said they read about us in the Insider. I think that speak volumes. I got two phone calls from people in December who told me they saved the article because they didn't need me then, but they need me now.
"I think you are great at writing and they should leave it up to you. I read it and it just all owed. I was like wow. I am very pleased. Keep calling."
Thank you to all our readers, and all our local businesses, those who keep us going in so many ways all day long. Happy New Year.
To read some of our other featured articles, click here!