Honoring the Memory of Those You Love With Affordable Service
by Melissa LaScaleia
Lewis Crematory and Funeral Services is a full-service crematory and funeral service provider located on Highway Bypass 17 South, just north of the hospital in Myrtle Beach. Kelvin Ford Lewis, a Conway native, opened the business in July 2018.
The business provides traditional, memorial, chapel and ship out services— in which the body is embalmed here and shipped to the location family members designate.
"I've been in the funeral business for more than twenty years," Kelvin says. "I previously owned a crematory in North Carolina; then sold that business. I'm licensed in South Carolina and North Carolina. In creating my business, I wanted to provide a low-cost service and facility for Horry and Georgetown County, and felt that Myrtle Beach would be a good location for my vision."
Kelvin got started in the industry as a boy helping to tend the local cemetery, Westside Memorial Gardens in Conway, as well as the local funeral home, whenever they needed assistance.
"The funeral home was owned by Billy Jordan," Kelvin says. "He also owned Palmetto Funeral Home in Conway. Over the years, my involvement progressed, and I adopted the profession. What I like most about this business is to be able to serve families in their time of need." 
Bill J. Gray is the manager of Lewis Crematory and Funeral Services, and has been licensed since 1975.
"I'm licensed in Virginia, Ohio, and South Carolina and also Board Certified by the National Board of Funeral Service," he says. "As a young boy, I had good friends in this industry and did some labor work around the funeral home. And that progressed, as it does for many of us in this industry, to going to college and getting licensed. You're sort of born into the niche of the funeral service.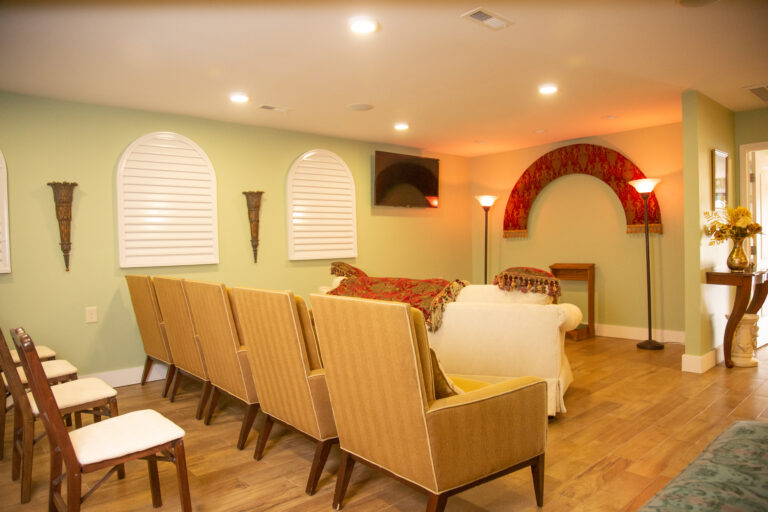 "There is an influx of people retiring and moving here from other states. And there aren't enough affordable funeral homes to support the population needs for this service. So we're evolving as more people move down here, to serve them. Today, we are a full service crematory and funeral service provider at the most reasonable price in the state."    
"By law, all funeral homes have to follow the same guidelines, protocols, rules, and regulations as to performing a service," he adds. "We charge a fraction of what the competition does, but adhere to the same standards and protocols as designated by the state. We have an onsite crematory so that your loved one never leaves our care."
Lewis Crematory and Funeral Services recently renovated their chapel, so now the space can accommodate more people for a visitation.
With the advent of COVID-19, they are now offering outdoor services and drive-through memorial services. People can drive past, circling the building, to acknowledge the family gathered on the premises outside, to show support via their presence in a way that is safe and respectful for all.
They are also offering a similar graveside service— rather than gathering as a group for the burial, the family can stay at the gravesite and receive those who have come to pay their respects as they drive past on the cemetery roads.
"These are just a few of the options that we can offer grieving families during this time," Kelvin says. "It's whatever the family wants. There are a lot of options to choose from— some people elect a full service, others a private one."
Lewis Crematory and Funeral Services