The Life and Legacy of an Air Force Veteran and Local Mechanic
Celebrate Our Veteran gives voice to the stories of the U.S. military veterans living amongst us. The actions of these brave and dedicated people, who have served our country both in active military duty as well as administrative positions, have and continue to contribute to the protection and preservation of us and our country. 
We hope that this section of our paper is an opportunity for our community to hear and see veterans with new eyes, and for veterans to receive recognition and honor for their experiences and life journeys. 
This month's Meet Your Local Veteran column commemorates Larry Dodd, who passed away in Myrtle Beach on August 14, 2020. The story of his military service, as well as how he served our community is here recounted in an interview with his surviving children, Azure Dodd Byrd and Ryan Dodd. 
This is a two part series continued from last month. Click here to read Part 1. 
by Melissa LaScaleia
Larry rented a small garage bay off of Hwy 544 in Surfside Beach, and quickly realized from the traffic that poured in that he was going to need a much larger space. He developed a relationship with the Conway National Bank and purchased the site of what would become Larry's Auto Clinic in 1986.
The land that he bought was owned by Clyde Curly, a chaplain with the Air Force who met Larry in Iceland; the two became long-lasting friends right from the start. Clyde was stationed in Myrtle Beach before Larry was, and both were surprised and delighted to reconnect here. True to Larry's nature, the Dodd and Curly families remained close. (Clyde would come to preside over the services for Azure's wedding; Shari's funeral in 2017; and Larry's memorial service.)
With very little business experience, Larry took the enterprise on, and successfully ran Larry's Auto Clinic for more than thirty years.
Throughout the '80s and into the early '90s, technology in the automotive industry was changing rapidly, and people began fixing older cars less, and buying new ones more often.
This began to present a challenge for garages all over, so Larry began tinkering with and helping people with their motorhomes. He served a large segment of the population at Ocean Lakes Campground, as it was 3.5 miles from his garage. Larry was so capable and kind, and received such good reviews for the work that he executed, that the owner of Ocean Lakes came personally to meet him and thank him.
What was a fledgling auto repair business became a booming RV repair shop.
"It was because of the approach he took," Ryan says. "Saving the old parts to show people to explain what the problem was and what he had to fix."
"He prided himself on being fair, honest, and affordable— probably to his financial detriment," Azure says with a laugh. "He truly lived up to his original business motto— quality, honesty, and pride in auto repair. And it remained important to him until the end."
Larry was so well known in the RV repair niche, that he had people from several states away who regularly either delayed repairs they knew they needed until they came to Myrtle Beach, or were towed to him from far away so that Larry could work on their RV.
Larry's network of fellow experts was always growing, and went as far back as his USAF days. When he couldn't figure something out, he knew with whom to collaborate in order to solve any complex problems for his customers. His fun-loving demeanor and ability to explain things to people in a way that they understood garnered him a loyal following.
"And this was before the internet was popular," Ryan adds. "He had a client base from out of state when he couldn't even be found online."
Most of the time, Larry's customers would become his friends. It was not uncommon for them to meet at some far away RV park, travel together, or meet up.
"My father would often say, 'A stranger is just a friend you haven't met yet,'" Azure adds.
Whenever someone vacationed in Myrtle Beach, they would always look Larry up and come by for a visit.
From their childhood days, Ryan and Azure both remember a young enlisted military man whom their father regularly mentored; he was often at their home.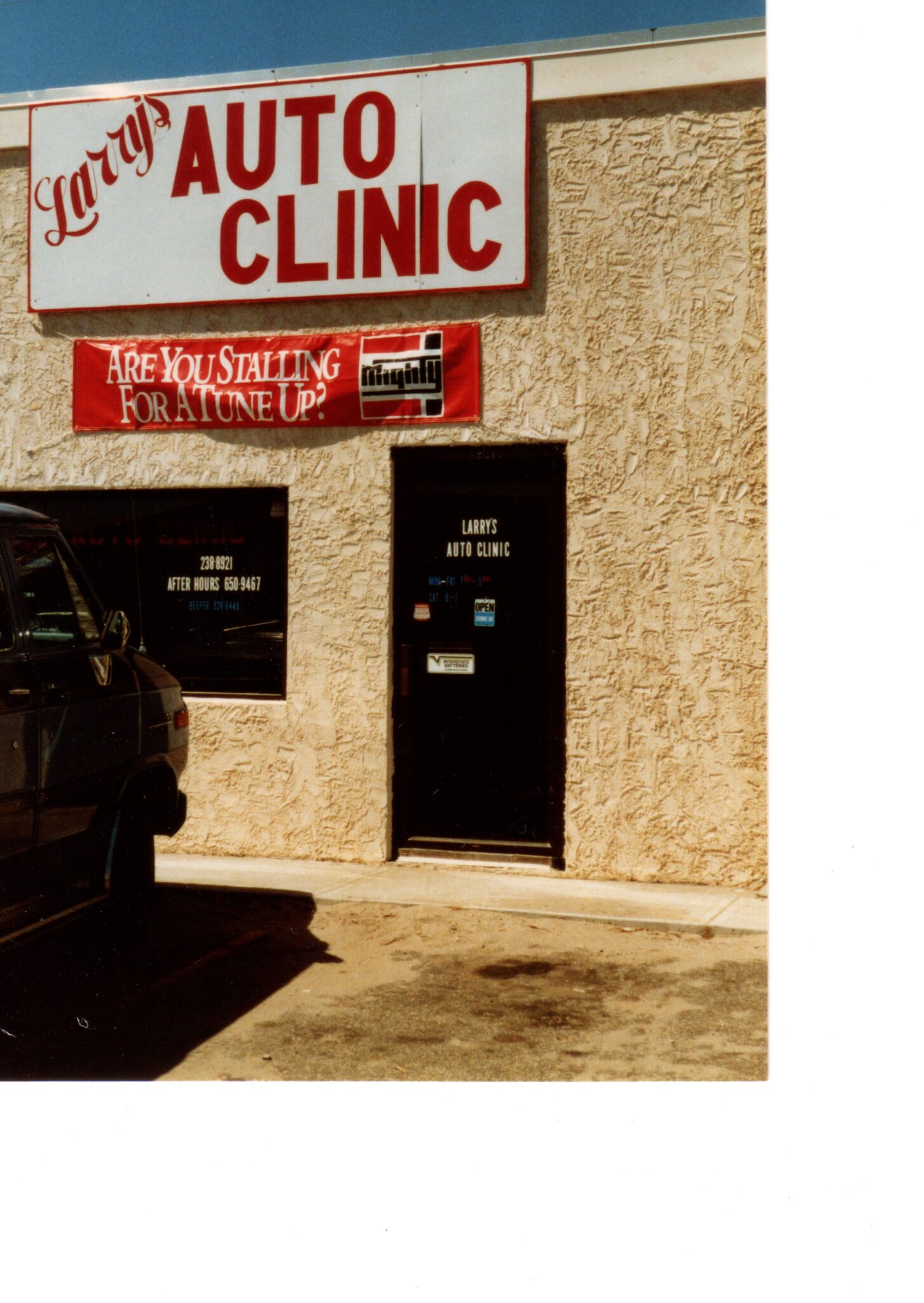 "Years later, he told us that he was in a difficult space in his life when he met our father; he was headed in the wrong direction," Ryan says. "But that Larry was the one who supported and encouraged him to turn his life around, and he was so grateful for him." 
On November 23, 2019, Larry experienced chest pain and was diagnosed with stage 4 pancreatic cancer. 
"I knew it would take his life within 8-10 months no matter what," Ryan says. 
Both Ryan and Azure stopped working so they could care for Larry outside of institutions, as well as care for his business. 
"After he was diagnosed with cancer, he very quickly started to decline," Azure says. "It became profoundly heartfelt how many relationships he had. Almost every day he had technicians from out of state calling for diagnostics on things. He built relationships everywhere he went. It wasn't just about supporting the business side of things, it was all of the interactions with all of the countless numbers of people who were a part of his life." 
"The support that we received was very touching and meaningful for us during that difficult time," Ryan adds. 
In 2020, Larry and his children ultimately decided that they should sell Larry's Auto Clinic. 
"As soon as we met Barbara and Larry White, we felt how profoundly kind and sweet they were," Azure says. "In the end, they bought the business and are continuing to run it as Larry's Auto Clinic. They're now our tenants and friends. Even up until his death, Larry facilitated the building of yet another meaningful relationship." 
"To find somebody who happens to share his name, and somebody who thought it was a great idea to keep the location is just so meaningful for our dad's legacy," Ryan says. "They have different strengths and weaknesses, but the legacy continues— that of helping people to fix their motor homes and cars. They have acted like it's been their honor to carry his legacy on. We sold the shop to the best people we could have been blessed to find." 
"I can't say enough good things about Larry White and Barbara," Azure adds. "They're just amazing and have been a major blessing to us during a most difficult time. It means the world to us that what our dad started over thirty years ago continues to serve the people in our community." 
Larry passed away on August 14, 2020 in Myrtle Beach. He was surrounded by the love and friendship which graced his entire life. Present at his bedside were his wife and children, sister, and several of his closest friends. 
"He was surrounded by love," Ryan says. 
Larry's legacy continues at Larry's Auto Clinic