Servicing the Grand Strand Area Since 1984
by Melissa LaScaleia
Ka-Nol Insurance Services is a family owned and operated full-service insurance agency in Myrtle Beach. 
They were formed in 1984 to provide insurance services to individuals and businesses throughout the Grand Strand and the Pee Dee areas. 
They offer full benefit plans—including group health insurance— to businesses, and represent the top insurance carriers that are available in South Carolina. 
Their president and director of operations, Corbett Shoemaker, has specialized in the field of employee benefits and group insurance since 1970. Corbett and his late wife, Brenda, started in the insurance business in Johnson City, Tennessee, but vacationed often in Myrtle Beach with their two daughters. Their love for the beach made their decision to move here in 1984 an easy one, and the family has called the Myrtle Beach area home since that time. 
Their youngest daughter, Stephanie Haynes, started working with them in 1993, and is now the vice president and office manager. She is involved in the day-to-day activities of the office and works very closely with servicing clients. 
Stephanie's husband, Chris Haynes, is from Sheffield, England, and has been working with the company since 2014. He manages Ka-Nol's  life insurance and Medicare departments, as well as handling all of their social media accounts and the website. He is also involved in the day-to-day activities of the office. 
Ka-Nol is passionate about the service they provide their clients. 
"We are very hands-on," says Corbett, "as in we will resolve a problem ourselves instead of asking a client to resolve it by calling the insurance carrier." 
The Ka-Nol family team has personally created the Coastal Chamber Plan, which offers dental, vision, life, and short term disability insurance to groups with as few as two employees, with great benefits and very low rates. 
For seniors aged sixty-five and over, Ka-Nol can help navigate Medicare. They can help you decide if a Supplement or an Advantage plan is right for you. They can also help those sixty-four and younger determine if a Health Insurance Marketplace plan would work for them.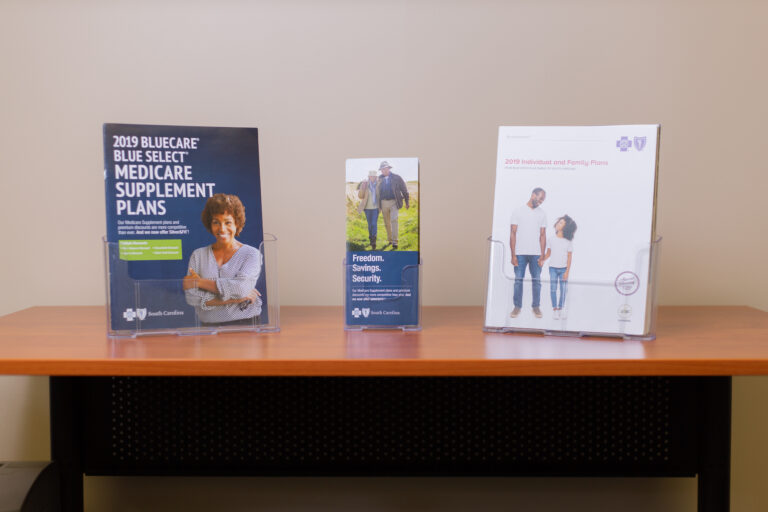 "We have customers who have been with us for thirty years, " Corbett says. "Once we write the policy, our work with the group or individual does not stop. We are there to assist if a question or problem arises. We find out what the solution is rather than placing that burden on the individual. We also sign up new employees on a monthly basis, and educate the employee and individual on the options that are available to them. It's very important to us that we take care of both old and new customers alike." 
"With this being a family business," says Chris, "the main goals that we pride ourselves on are our ethics and the value we place on our customers of Myrtle Beach and the surrounding areas. We focus totally on what the customer wants and needs. We want to make sure that we can sleep well at night knowing that we're doing the best we can for them." 
Several months ago, Corbett celebrated the beginning of his 50th year in the employee benefit business. 
"Putting the people first, serving our clients, and working for individuals is what I'm passionate about," he says. 
"In this business, every day you meet different people from all walks of life," Stephanie says. "For me, the most rewarding thing is to give someone an insurance policy they've never had before, so they can go get the testing and care they need."
"All of our services are free of charge to you, and we will work hard to get you the best possible benefits at the best price," says Corbett. "We are very thankful to all of our clients for allowing us to serve them, and hope you will give us the opportunity to serve you, too."
Ka-Nol Insurance Services
4549 Highway 17 Bypass South
Myrtle Beach, SC 29577
M-Th 9am-4pm; F 9am-1pm
843-293-5514