Service and Repairs Anytime, All Along the Grand Strand
Jeremy Hartlaub started J & J Air in Myrtle Beach in 2001.  He's originally from the Baltimore Maryland area, and graduated from Bridgewater College in Central Virginia with a degree in economics in 2001.
"Right when I graduated, the Dotcom Bubble burst and there were more layoffs than hirings," he tells the Insider in an interview.  "I had worked in air conditioning when I was in high school and in college.  And my business partner had a place to live in the North Myrtle Beach area, so I moved here and started the company.  I really just built the business on customer service, staying true to our word, honoring our warranty, and treating people fairly."
Jeremy does everything air conditioning and heating related: from residential to commercial installation, maintenance, replacement and repairs.
"We work with larger and well known chains, like Chick-Fil-A, IHOP, and Five Guys Burgers and Fries," he says.  "We are a Trane Comfort Specialist dealer.  That is the best quality brand of air conditioner units out there.  They've been rated the highest in customer satisfaction products in the industry for 2017, and have been rated highly, consistently, over the years.
"Trane holds us to a very high standard where even though we're privately owned, they survey our customers for their satisfaction and we're required to maintain a 90% satisfaction rating in order to continue carrying their products.
We've been in this business for the past 16 years, and we've maintained a 99% satisfaction rating.  We're routinely the highest ranking in the area.  Our focus is on quality and customer support and service, whether that be a homeowner or commercial business.  Our motto is— "keeping you comfortable" and for us, that means every step of the way."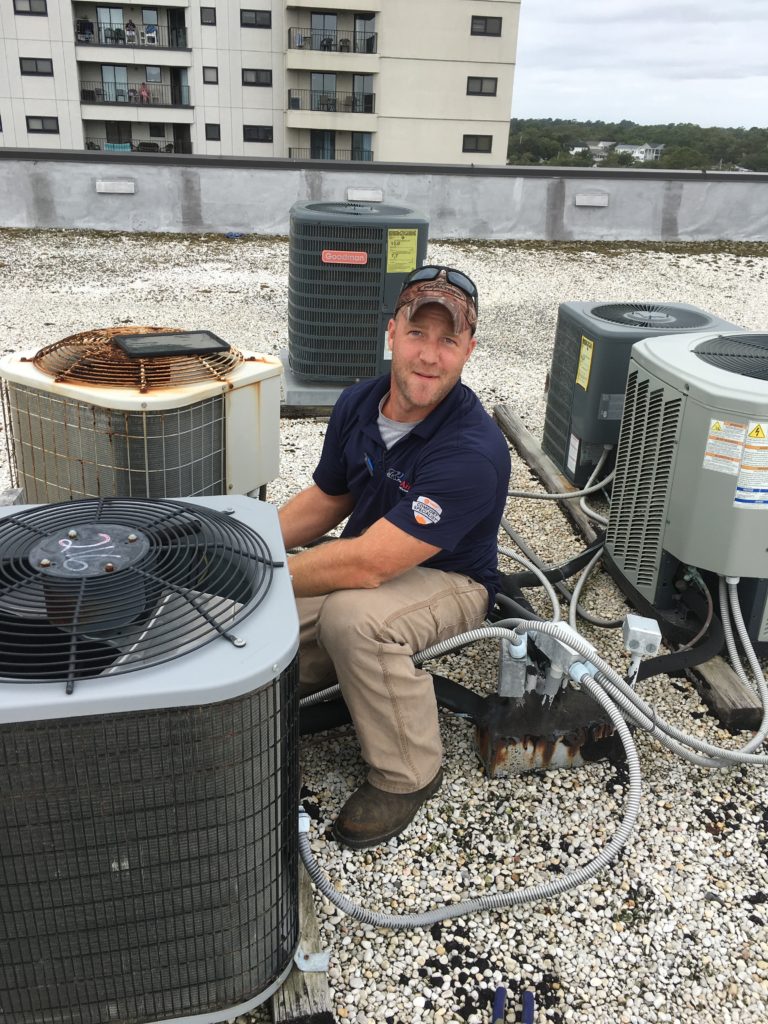 When Jeremy first began, it was himself, one helper and a van.  They built the business slowly, one customer at a time.  Many times, he got business because he showed up when no one else would.
"To this day we are still available 24/7 for service," he says.
Over the years, as the business grew so too did his staff — from the original two, to now eighteen.
"I definitely look forward to coming to work every day," Jeremy says.  "We have a great team of people, and we all have the same goals, which are serving our customers and being the best at what we do in the industry.  There are a lot of other companies out there that do what we do, but there aren't any out there that do it as well as we do."
For Jeremy, the most rewarding aspect of being a business owner is serving customers.
"About a week ago, I had a gentleman who was 80 years-old call at midnight because he had no heat," he says.  "I sent a technician out right away, and he was able to fix it and get it back on for him.  For folks like that, it can be a life threatening situation; helping in situations like that is meaningful to me."
Jeremy puts a lot of effort and expense into technical as well as business training for himself and his technicians.
All of J & J Air's technicians are NATE certified, a stringent HVAC certification that ensures technicians know what they are doing in every capacity.  In addition to this, all of his employees go through over 80 hours of training annually.
He is also actively involved in and supports the community.  In December, J & J Air kicked off their third annual Gift of Warmth in which they took nominations through Bob FM 104.9 for a family who was without heat.  J & J Air donated and installed a new Trane system for the winner for the holidays.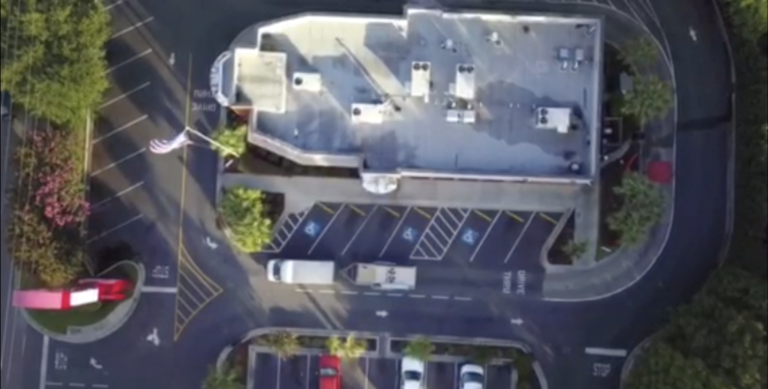 They annually support the Christmas Toy Drive through Harley Davidson; they were one of the sponsors for the McLeod Seacoast Cancer Benefit Golf Classic golf tournament this past year, held to raise funds for cancer research.  And they also acted as a sponsor for the Palmetto Pee Dee Juvenile Diabetes Research Foundation 5k Run and Walk that was at Pelican Stadium in Myrtle Beach, recently.
Upon being asked if he misses the world of economics, and if he ever considers returning to it as a career now that the economy has improved he replies:
"I've always been mechanically inclined by nature.  Where I'm at is definitely where I belong.  I don't work in the field as much as I used to, but sitting behind a desk and wearing a tie every day is not
something I would enjoy going back to.
"Myrtle Beach is my home.  My wife and I have two young children, and we see ourselves as part of the community as well as the business.  The amount of business that has grown here in the past sixteen years is amazing.  A lot of it is entrepreneurial, small businesses.  And I think that speaks volumes to the people who live in this area.  It's comprised of a lot of hard workers who hold themselves to a high standard."
"When you own a small business," he continues, "sometimes, if you're not careful you can be isolated from what's going on in the community because you're so focused on what you're doing.  Being a part of the chamber of commerce in North Myrtle Beach and Little River gives us a chance to connect and interact with other local, small business owners and learn about what's happening in the community.  It benefits our business and helps generate new business as well.  It's a wonderful networking and marketing opportunity."
For their residential and commercial customers, J & J Air is currently offering specials on heating and cooling system maintenance.  Keeping your unit regularly and properly maintained is a good way to make sure that it's reliable all year long, and that it lasts a long time.
J&J Air
Open 24 hours for service.  Office hours M-F 7:30am-5pm. 
 Servicing the entire Grand Strand from NC to Pawleys Island and Conway.
Complimentary estimates on system replacements.