Celebrate St. Patrick's Day Here
by Melissa LaScaleia
There's a great way to celebrate St. Patrick's Day this year in the Market Common— with Irish Fest.  Mike Shank envisioned and organized the start of the festival here nine years ago.
Mike owns his own company called Festival Promotions.  He has been organizing and promoting popular events in Myrtle Beach for the past twenty years— events like the Turkey Trot, Oktoberfest, the Wine Festival, and the Myrtle Beach Marathon.
He says of Irish Fest: "It's something that wasn't happening that I thought people would enjoy.  St. Patrick's Day seemed like a natural time to have a festival to me.  It's a built-in holiday, a time when people like to get together and want do something.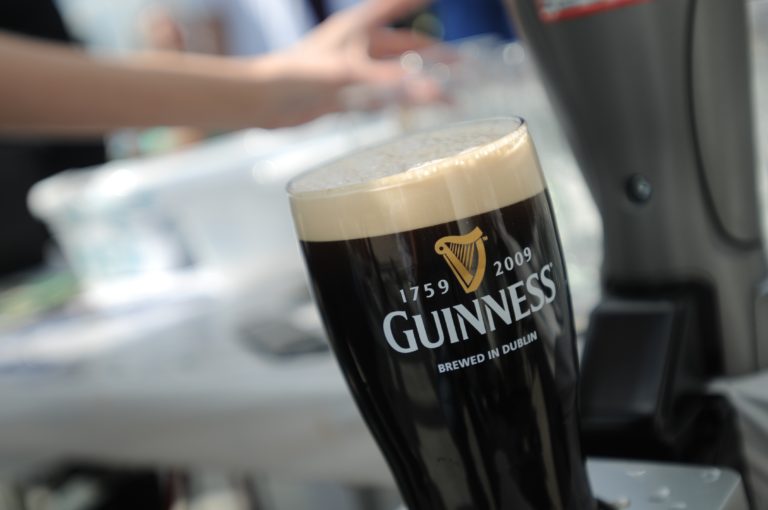 "At the time when I first created it, Market Common had just been built, and they created a great space for events.  I saw an opportunity to add some events in Myrtle Beach, because there weren't a ton at the time."
Mike began working with the Market Common as a way to bring people from the outside to its doors.
"People love coming to festivals at the Market Common, they love coming to the Market Common in general, experiencing the restaurants and the shopping," he says.  "I saw the longterm potential of Market Common in terms of its growth— the amount of people and businesses that would be out here.  Nine years ago, I envisioned what we see today, people bringing golf carts to the events, and support for these festivals coming from those who live here."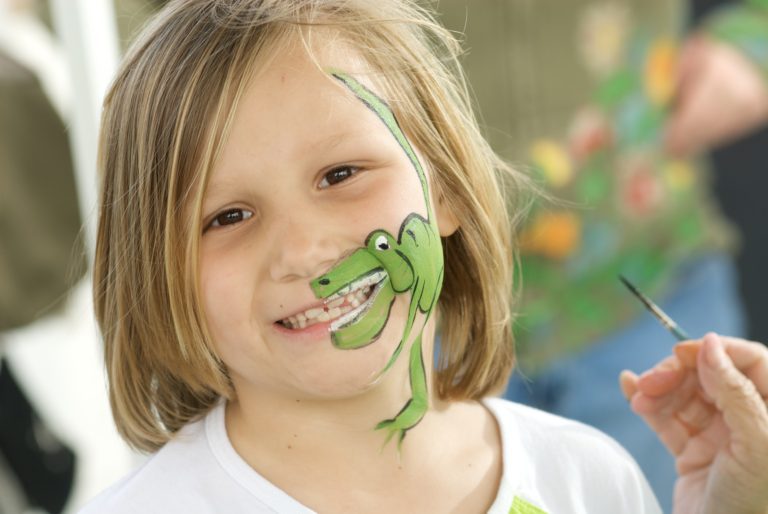 This year's event will feature live music all day.  Three bands will take turns on one stage— a mix of Irish music by Paul Grimshaw as well as other artists from different genres.
There will be inflatable bouncy zones, a petting zoo, and face painting for the younger set or the young at heart, a variety of craft beers, and over forty vendors offering crafts, food, and an assortment of beverages.  Some of the food vendors will be selling authentic Irish food.
The main sponsors of this year's Irish Fest are: the Market Common, The Sun News, Maguire Law Firm and PNC Bank.
"The response has been great," Mike says.  "It's exceeded all my expectations.  It's a really family oriented event, and the sponsors have been great."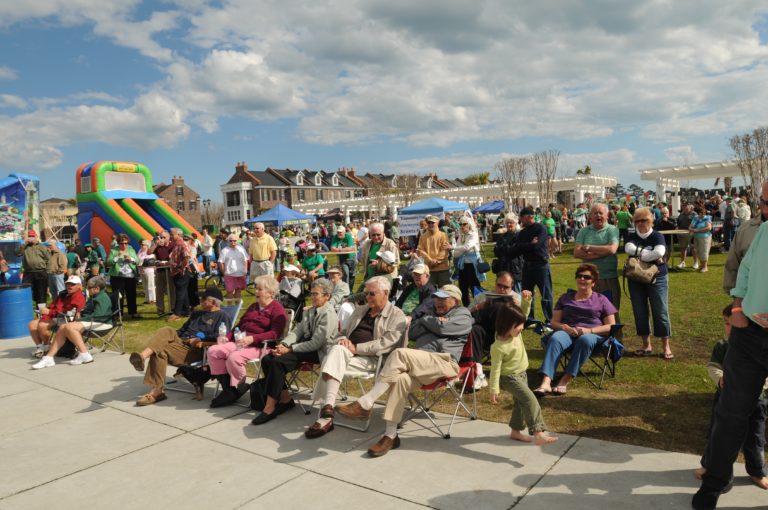 Wondering when to go?  In the past, retirees come both early and later in the day; families more towards the middle; and a younger crowd arrives later in the day.
Don't forget to show your spirit and wear green.
What does Mike appreciate the most about his own event?
"I like that it's outside, and it's festive," he says. "People come to have a good time and they can relax.  It's a positive atmosphere.  It's different every year– the crowd makes it, and their energy shapes the event."
Irish Fest
Irish Fest, at Grand Park in the Market Common, Saturday, March 17, 11am-7pm. 
Family friendly event. 
Free admission. 
Free parking in the garages.