The International Myrtle Beach Culinary School Opens
by Melissa LaScaleia
The International Culinary Institute of Myrtle Beach, part of Horry Georgetown Technical College, is opening its state-of-the-art $15 million facility here in the Market Common.
The building was designed by Mozingo and Wallace, a local architectural firm. What's inside the building, including the school's curriculum, has been designed by Joseph Bonaparte, the executive director of the culinary school, and a revolutionary force in the culinary education world.
Joe's interest in food and cooking began at a young age.
"I grew up in a New Jersey Italian family that cooked," Joe tells me at our meeting at the culinary school. "My mother, grandmother, and dad were all excellent cooks, but we all had to help too.
"My father died when I was 7 years old, and I ended up spending a lot of time with my mom and aunts; they were in the kitchen, so I was too. Then we moved to Texas.
"My mom, who is very adaptable, began cooking Southwestern and Tex-Mex cuisine and dishes like chicken fried steak. So I gained a wide appreciation for diverse cuisines at a young age."
Joe attended the California Culinary Academy in his youth and since that time, has logged an impressive amount of foreign travel studying world cuisines, as well as earning accolades for his skill in the kitchen.
He spent eighteen years with the Art Institute Culinary Schools, working in culinary education as the national culinary director of curriculum and quality assurance for their many locations across the U.S.
Joe was instrumental in the school's growth and branding; when he began, there were four culinary programs under the tutelage of the Art Institute, and by the time he left, there were thirty-eight.
In 2013, the board of the Horry Georgetown Technical College sought out Joe for his expertise in the culinary teaching world, as they were in the process of revamping their school and offerings. They told him of their plans to build a culinary school in the Market Common, and Joe offered to help.
"I had no interest in coming down here," he says. "But I wasn't excited about what I was doing, traveling so much with the Art Institute, and I liked the opportunity to get involved in a community project and be a part of something that was more affordable to students than the average program. This was something really good for the community, and what the community here really needed."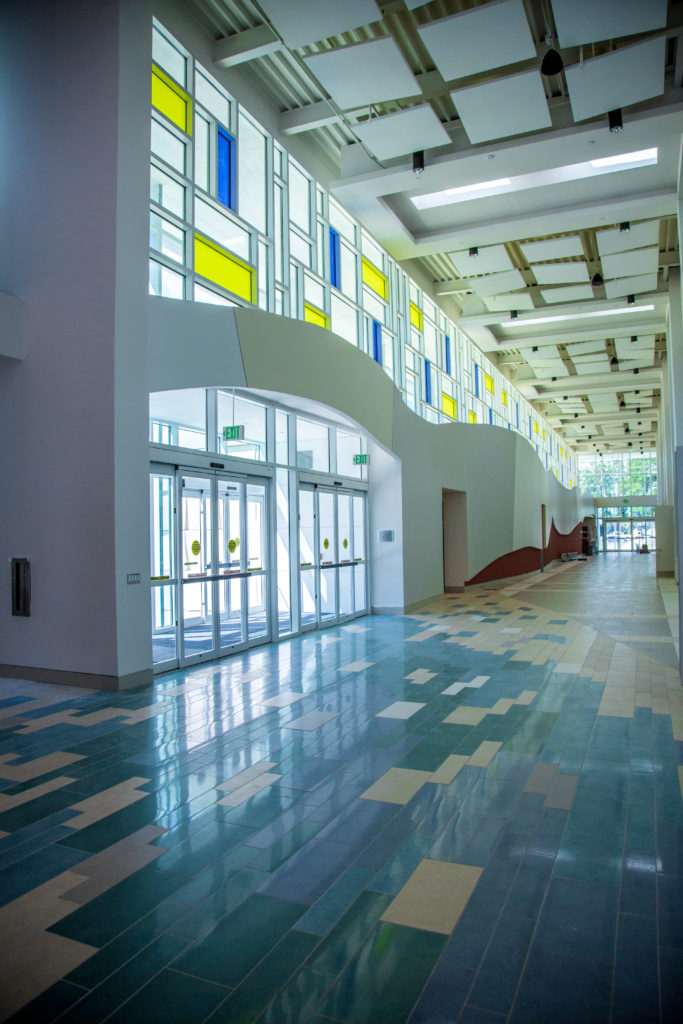 "Even though we have such a high tourist population," he continues, "Myrtle Beach isn't a culinary destination. We thought the school would have a really big impact on helping to develop the food and culture in a positive way.
"So we looked at Charleston: why is it known for its food? It never used to be a hub, it was a historic town by the water. Then Johnson and Wales arrived. That's when the dynamics of the food scene began to develop there, and it began attracting and producing chefs. Once you get a trained workforce in the area, it allows for greater execution of that skill set."
Additionally, Joe envisioned how the new culinary program would expand the breadth and depth of community interdependence.
"My job," he says, "is not only to be an educator of culinary students, but people in general. To not only connect students with chefs, but chefs with local producers of raw produce or purveyors of food items that are done healthily and properly, and the consumer. It becomes a cyclical and self-sustaining relationship between all of them.
"If the consumer only wants to buy McDonalds, and doesn't understand the value of spaces for pigs and collards, then we don't have jobs for our culinary students or our farmers; we have a less healthy community, and a divided one. 
"So a long time ago, I decided buying commodities products and many products that are raised, or grown overseas wasn't the best thing to do for our bodies or our communities. I like that the college understands and supports this. We live in a global world, but it's important to look around us and to see how the things we do work in the big picture of the world and the planet."
I took a look around the new culinary school facility, set to open this month.
"The architecture establishes a marketable identity for HGTC and the advancement of the culinary program," says Derrick Mozingo, project architect and designer with Mozingo and Wallace.
There are four teaching kitchens; a demonstration kitchen; the restaurant production kitchen, with a gorgeous drool-inducing range; outdoor BBQ cooking center, replete with a $10,000 Argentinian grill; indoor and outdoor restaurant seating areas for patrons; marble-topped counters for pastry making; maplewood-topped counters for bread making; various offices with adjacent lounge spaces for the students; a sunny, glass-walled conference area in the shape of a chef's hat; and a greenhouse for growing their own food.
The amount of refrigerators, freezers, and meat-curing chambers we passed seemed never-ending. And there are kitchens pretty much everywhere— even adjoining the conference room by the teachers' offices.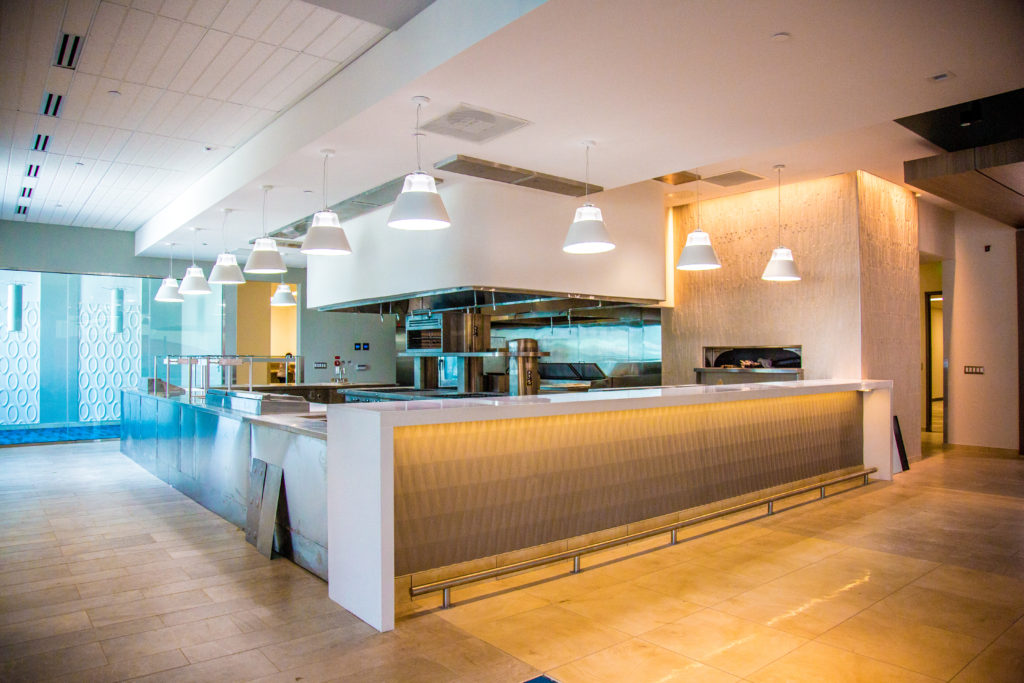 There's a climate-controlled area for chocolate making, and a designated retail section where they will sell pastries, cakes, and chocolate confections. Joe is excited about this section.
"We have Geo Blount, who is a world certified master pastry chef and master chocolatier," he says. "I secured him to come and build the best baking and pastry program in the Southeast. Prior to here, he was in Charlotte. He developed a pastry program there that had a two-year waiting list."
Joe redesigned the entire curriculum for the Culinary Institute to be a lot more structured. There is more diversity added into the curriculum in terms of regional and international foods, as well as more business classes.
"By next summer, we'll be the only school in the state to offer an associate's degree in baking and pastry arts," he says. "All the rest of the schools in the state have a track in it, but not a full degree."
Traditionally, a comprehensive culinary education costs $50-60K or more. Students graduate with large student loans and high monthly repayment requirements into a career field with an earning potential of around $25-30K per year.
"I felt from what I saw over the years in my last job, that the system wasn't something sustainable, or the best way to go about helping people attain culinary education," Joe says. "I wanted to create the $60,000 education for $5,000 and I know how to do that.
"I know what the benefits are, and what's possible for a student who comes in here. You don't have to have a lot of money, and you don't have to be a genius, but with common sense and hard work, this is a huge industry around the country— there are many opportunities.
"My goal," he adds, "is that a graduate of our program could leave here and stand next to someone who graduated from CIA or Johnson & Wales, and they have received a better education."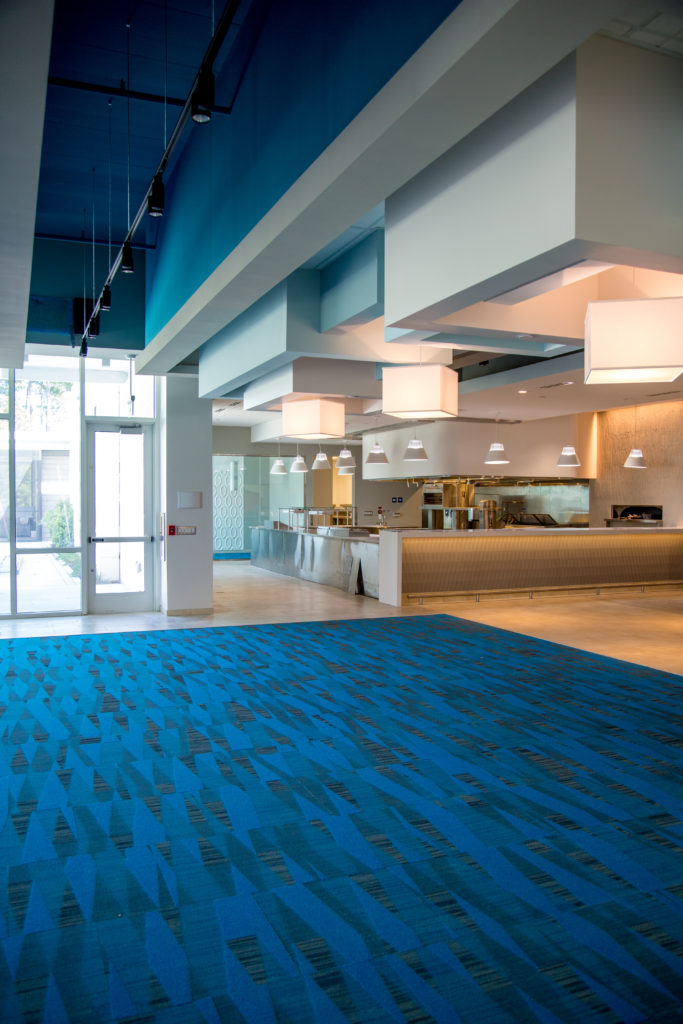 The International Culinary Institute of Myrtle Beach
For restaurant dining hours and the institute's programs visit: