Treating Your Hair Right and You Safely
by Melissa LaScaleia
Joyce and Gary Myers are the owners of three distinct, full-service hair salons located along the Grand Strand: Infinity Hair Salon in Myrtle Beach; Hair Etc. in Surfside Beach; and Hair Trends in Murrells Inlet. 
Each salon has a slightly different feel and personality— the culture influenced by that area of the Grand Strand where it's located, as well as the clientele that patronize it. 
All of their centrally-located salons offer the same services, and cater to everyone from children to seniors.
Joy and Gary have been working in the salon industry for the past twenty-three years— garnering a lot of experience along the way so they can best help people to nourish their locks and combat the deleterious effects ocean living takes on one's tresses.
"Beach living is beautiful, but it takes a heavy toll on your hair," Joyce says. "You need to protect it from the sand, sun and salt water. There's an excess of wind and humidity that your hair is exposed to constantly, as well as the damaging effects of the salt water. 
"A lot of people relocate down here or come for a short stay and don't realize the effect the climate has on their hair, or how to manage it optimally in this new environment. That's what we focus on with our clients."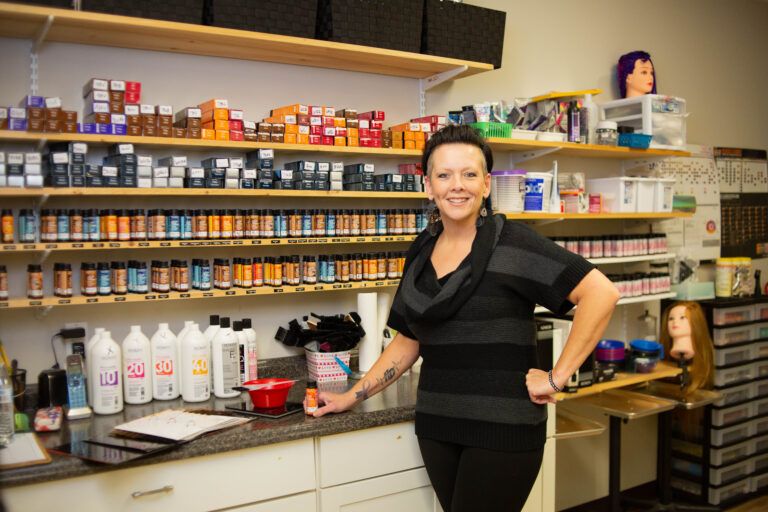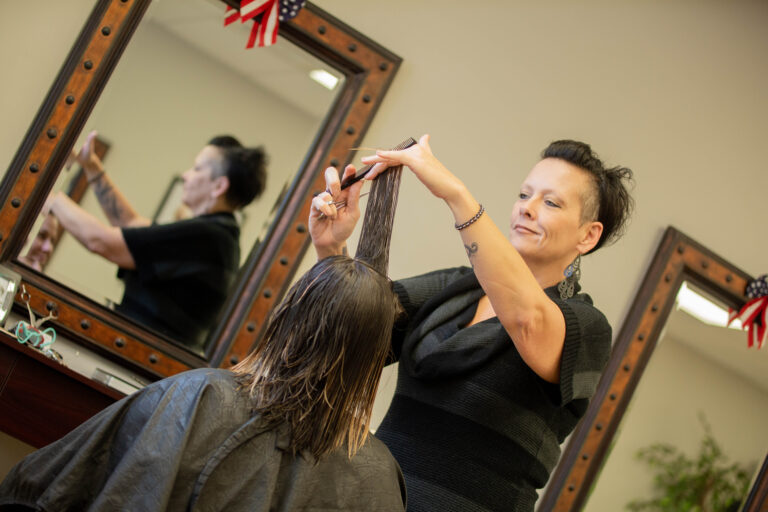 "In order to protect your hair, you need to use the right products," Joyce adds. "And those products change seasonally. Now that we've officially moved into winter down here, you need to make sure that you're using the right products that are optimal for these harsher months. It's winter hair care versus summer hair care. We offer keratin treatments, which, if they're right for your hair, will help to control frizz from the extra humidity, and last for several months.
"We offer the best services to keep your hair in optimal shape. And we are very selective in terms of who we hire as stylists— they are all excellent at analyzing the current state of your hair and making the best recommendations to help you reach your goals."
The stylists at all three salons are dedicated to their profession— committed to continuing their education, striving to grow their skills and staying current with what's trending in the hair industry in terms of solutions as well as designs. 
"We have wonderful managers at each salon who have been with us for years," Joyce says. "Carolyn Taft is at Infinity, Sheila Michelsohn is at Hair Etc., and Grace Smeallie is at Hair Trends. They are passionate about what they do, and help make our salons as successful as they are.
"At our salons, we try to listen to our clients' wants and needs along with sharing our ideas, in order to find the hairstyle that not only makes people feel their best but is easy to maintain. Part of our mission is to build lasting relationships with our clients, and with the community as well."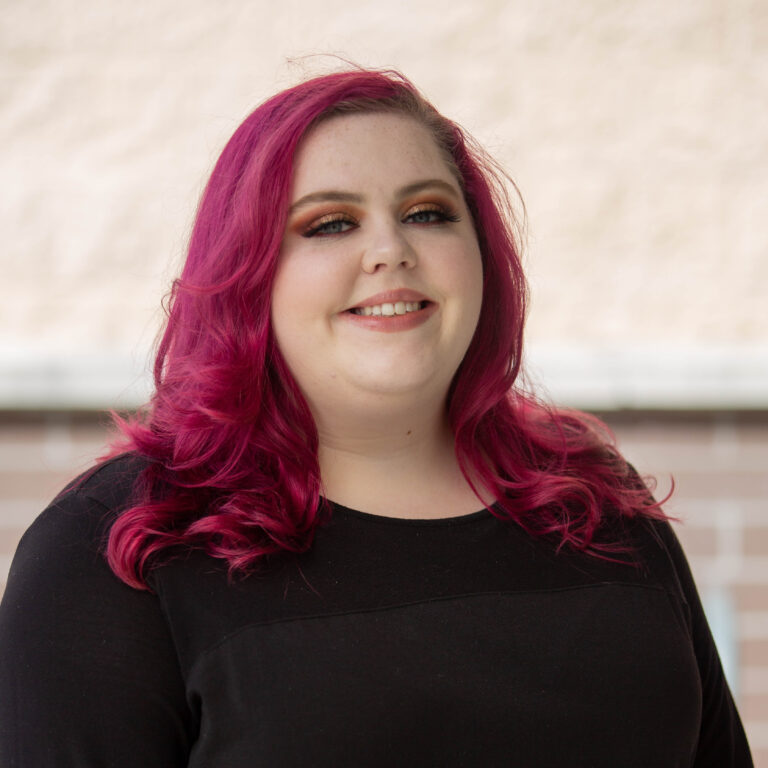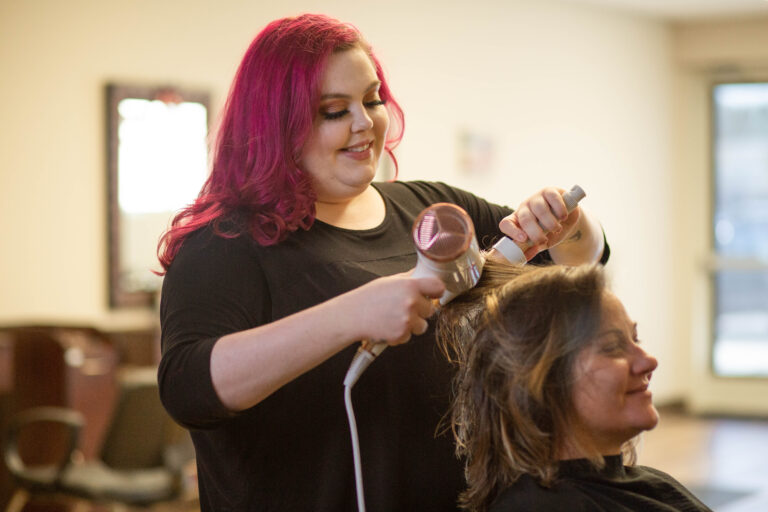 In keeping with that mission to make a positive impact on our community, Joyce continuously holds donation drives at the salons to help our more vulnerable populations, including youth, and local animal shelters. 
"Our philosophy at our salons is: 'Be your best, feel your best, and do your best,'" Joyce says. "So we invest in those relationships in our community where we feel we can make a difference just as we invest in our relationships with our clients." 
This February, Infinity Hair Salon, the youngest of the group, will be celebrating its third year in business. After the first wave of temporary closures due to Covid, all the salons reopened. Joyce remembers all the hair that needed to be fixed from people trying to DIY at home.
"Please don't cut your hair at home," she says earnestly, but not without a chuckle. "It's much harder to fix in the aftermath. We follow all the guidelines that the CDC has put into place. We practice social distancing in the salons, and everything is thoroughly sanitized and disinfected."
Infinity Hair Salon, Myrtle Beach
Hair Etc., Surfside Beach
Hair Trends, Murrells Inlet