Committed To Protecting You, Your Family, and Your Legacy
by Melissa LaScaleia
Lawyer Brana Williams is from Georgetown County and grew up on a tobacco farm.
"It's why I went to school," she tells me with a laugh. "Because I wanted to work in air conditioning and not outside."
She graduated from USC Law School in 1991, and took a job with a small general law practice in Anderson, South Carolina. She lived in several other places, then returned to Georgetown County to work for a solicitor's office. In 2001, she opened her own firm at the Beach, William's Law Firm, where she practiced criminal and family law.
"In 2018, I decided to rebrand my firm," says Brana, who is also a family court mediator. "I think criminal law is one of the most important and fundamental aspects of law as an American, but I decided that I could have a greater impact on our society in a positive way if I focused on helping families now and in the future, and helped them make the changes that they were going to make in life, in the most positive way for them possible.
"Many people think when they're in a dispute that it's a cutthroat battle. We don't promote that when it comes to families. If it's a divorce, and we can facilitate a mutually beneficial agreement, that's what we do. Our goal is to help good parents continue to be good parents but in separate households. We really support that divorce doesn't have to destroy your life or your children's lives."
When she refocussed her practice, Brana decided to choose a new name for her firm that reflected her mission as well as her core values— Indigo Family Law Firm.
"Indigo and rice were what funded the American Revolution," she explains. "Indigo is native to this area and its discovery was fascinating. Back in the 1700s, a 17-year-old girl figured out how to process and extract indigo to use the color. She was a pioneer at a time when a woman, let alone a girl, didn't garner much notice in society. But her grandfather supported her enough to back her doing this. I found the story inspiring, and indigo is also one of my favorite colors.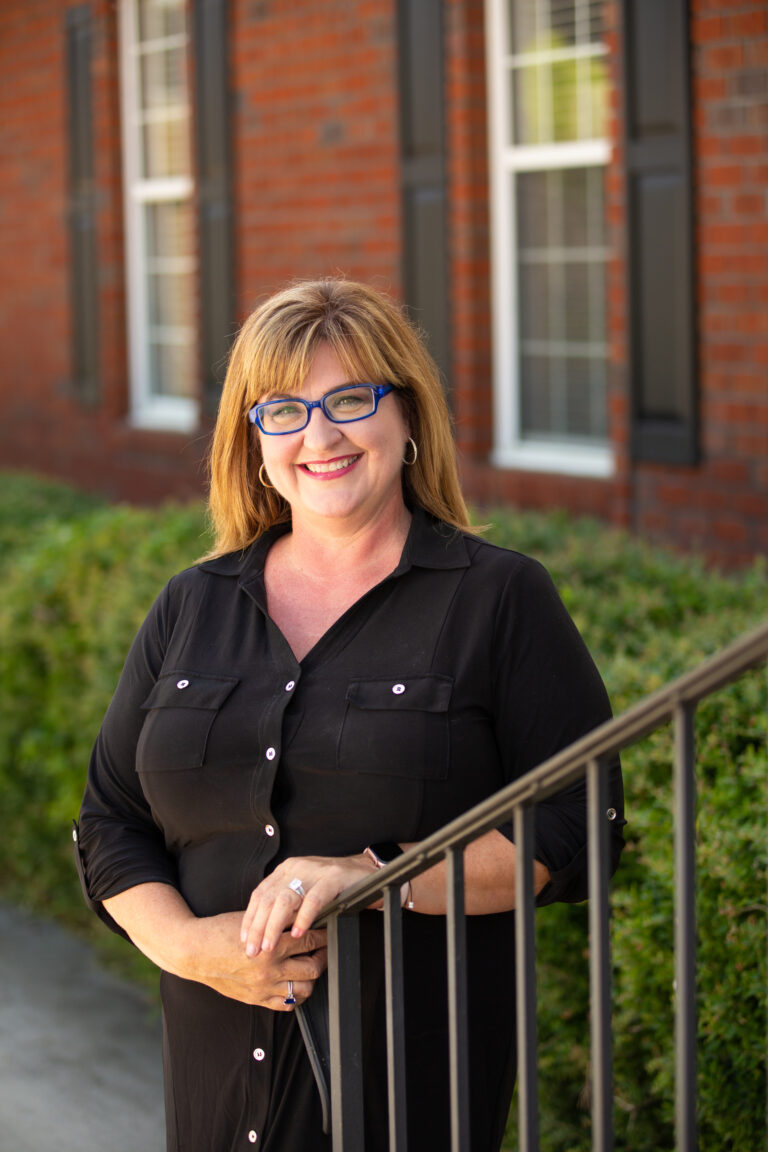 "I see myself as a trailblazer, and in my career, want to lead the charge in protecting our families and our children appropriately. Most people, unfortunately, don't think about planning ahead for their children. You should because life is uncertain. People expect they'll be here until their children are grown, but that's not always the case. I lost my mother, father and two brothers when I was young. From a personal point of view, I really understand the impact of families being prepared, or not, in life."
Today, Indigo Family Law focusses on custody; child support; adoptions; modifications; divorce; separation; and family estate planning, including wills; trusts; powers of attorney; guardianship; conservatorships; and probate estate.
"Once you become part of the Indigo Family as a client, our goal is to handle you in the Indigo way; that is— help you for life," Brana says. "We want to treat people the way we want to be treated, which is like family. By the time someone is hiring a lawyer, they're usually not in a good spot. There's usually an emotional component, there's angst, and we're trying to help people transition into a new normal and for the transition to be as easy as possible. We handle all aspects of law, but if, for whatever reason, we can't take on what they need, we're going to send you to someone to whom we'd send our family."
The Indigo Family includes Ryan Stampfle, who has been practicing law for sixteen years, and joined the firm as partner last year. Alison Black is an associate.
"When you come to see us, you get not one lawyer, but a team," Brana says. "We've created and continue to foster a great working environment based on our core values. We hit the ground running; put our team, not ourselves first; are aggressively optimistic; and never quit.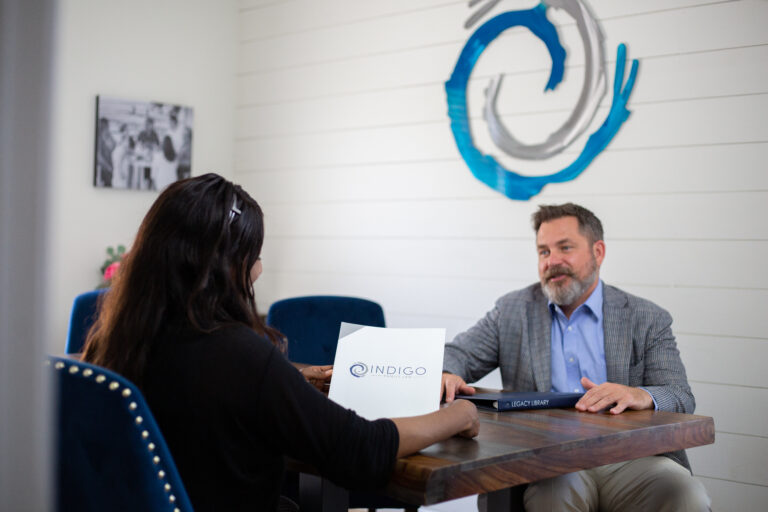 "We want our clients to understand that what we do is personal and also unique," she adds. "Ryan and I are not just lawyers— we're also people and parents, and genuinely care about our clients. We get the range of emotions you feel; we understand. We will always tell you what you need to hear and know about the path you're about to embark on and what you can expect along the way. We will always call you back— we will never leave you hanging."
Brana incorporates other of her values into her practice and what she offers clients. When Indigo Family Law sets up your estate plan, they will do a complimentary review every three years to check in and see if something needs to be updated or modified.
Also as part of the estate planning, they offer what they call a Priceless Interview.
"When our clients create an estate plan, we create a video for them for their family," Brana says. "We interview and record them speaking about the different aspects of their lives. It's a gift for our clients to pass on to their family— something personal that's a little bit extra. To us, family really matters."
"I think in life, many of the challenges that people face in situations where they need a lawyer can be ameliorated, and that's what we aim to do," she adds. "People don't know what's going on or what to expect, and consequently can have ideas that aren't realistic. We like to think we communicate with you openly and clearly, and that we're creative and do our best to help you reach the goal that you want to reach if it's doable."