Hope, Heal, Thrive with Barbara Cardinal, LISW
by Melissa LaScaleia
Barbara Cardinal is a licensed independent social worker who owns and operates the Myrtle Beach based, In Touch Counseling and Hypnotherapy. In her work, she focuses on therapy and counseling, specializing in treating people struggling with depression, anxiety, grief, loss, divorce, retirement, and other major life transitions. 
"I originally was an elementary school teacher before going back to school to get a master's degree in clinical social work," she says. "I am from a family with mental illness, so I was very aware of people's mental and emotional health. I've always been interested in how the brain works and how to go through life feeling our best." 
"Particularly depression," she adds. "It's so prevalent, and yet there is so much stigma associated with it. It is really quite layered and manifests differently for everyone. I'm passionate about helping people to achieve relief and bringing awareness to the general public. Living with depression is a very difficult way to go through life." 
"My other main area of interest is life transitions," she says. "Especially as I get older. Some people with whom I work have spent their lives raising children, or working high-powered jobs; now, later in life, they feel depressed and are struggling with a loss of purpose or value." 
Barbara worked as a social worker full time in upstate New York before she retired and moved to Myrtle Beach three years ago. After retirement, she missed her profession so much that she decided to open her own business and continue privately.    
In Touch Counseling and Hypnotherapy is unique in that Barbara not only conducts counseling, but it also a certified clinical hypnotherapist. She focuses this area of her work on assisting clients with achieving their goals of smoking cessation, weight loss, anxiety, and breaking unwanted habits.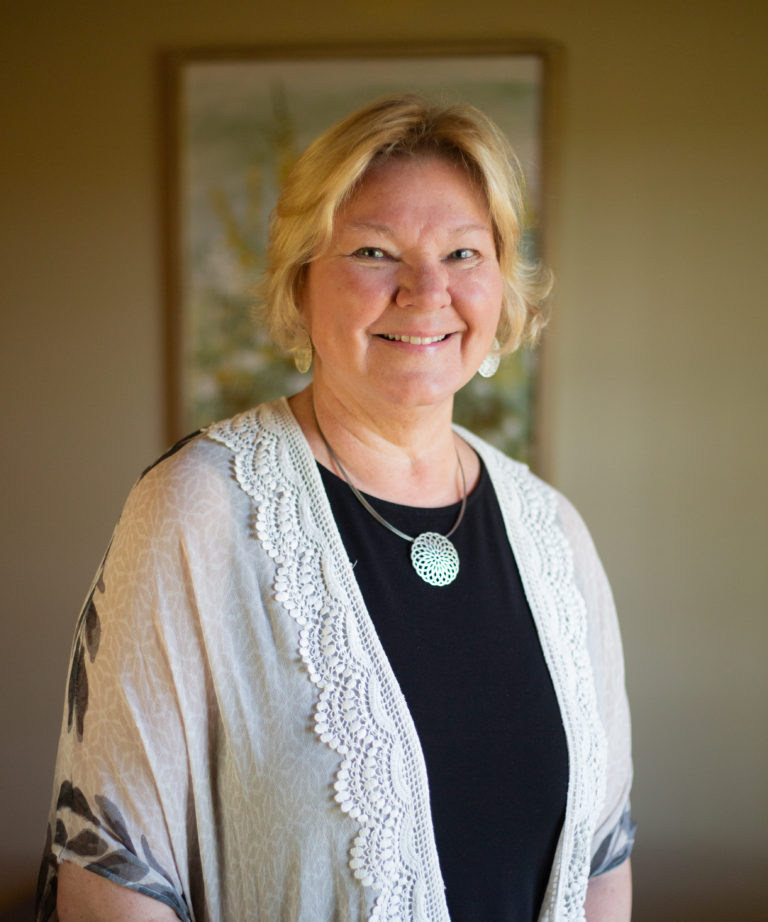 "Most of us hold limiting beliefs which keep us from living larger, happier lives," she says. "Hypnotherapy is a tool which helps to reprogram the subconscious mind. It creates new neural pathways that make change easier and permanent. I use it as a tool in addition to other forms of therapy. It's not magic, but it does assist people in breaking habitual patterns and making the positive changes lasting." 
Barbara receives many questions about hypnosis. She wants people to understand that you never lose control when you're in a hypnotized state. She likens it to a relaxed, dream-like state, in which you work in partnership with the hypnotherapist to help achieve your goals. 
"Anybody who can understand directions can be hypnotized," she says. "It's a very gentle process." 
As part of her business, Barbara also began a program called Let's Talk. This is a brief, thirty minute phone session in which she provides a listening ear and gentle insight. 
"This is for somebody who wants to talk through a small issue for a little bit of time; it's for somebody in the midst of a crisis who needs a quick listening ear; for current clients; or for prospective clients who want to get a feel for me," she explains.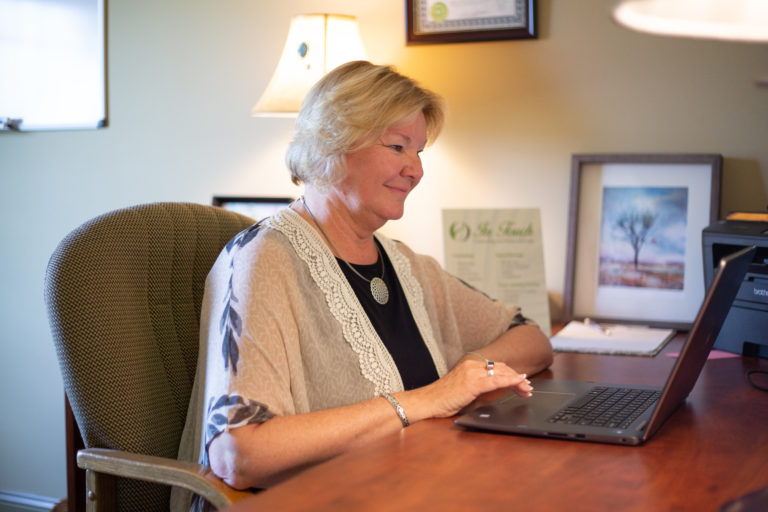 Barbara is also passionate about teaching people how to listen. She developed a program thirty years ago, which she still offers; it's called Deep Listening. 
"It's for couples, individuals, parents and businesses," she says. "Deep listening is a skill that anyone can learn. It enriches relationships and creates understanding. Truly listening to another deepens intimacy and enhances success in personal as well as professional lives."    
Beginning May 14, Barbara and her colleague Kay Dobis, a certified nutrition specialist, are facilitating a six-week Women's Intuitive Eating Group. 
"I was inspired to start this program because of my own history with dieting as well as working with so many women over the years who struggle with their relationship with food and their bodies," Barbara says. 
"The program is designed to assist people in stopping the incessant battle with food— to make peace with themselves and food. The process of dieting typically doesn't work long term, so I began searching for something that would. That's when I discovered the research of mindful and intuitive eating. When I met Kay, she was studying this as well. We are thrilled to be offering this group."