For Seniors For Medicare— With Integrity
by Melissa LaScaleia
Jim Urban was born and raised in the small town of Augusta, Kentucky. After graduating high school, he joined the U.S. Army and served for nine years as an active duty member. 
"I beat on the Berlin Wall when it came down in 1989," he says. "But my proudest military moment was when I was assigned to be a part of the famous 25th Infantry Division. For a small-town kid from Kentucky, it was a big deal to be associated with them."    
After the military, Jim owned and managed a grocery store in Ohio. After fifteen years, he wanted to move to a Southern climate, and relocated to Myrtle Beach in 2005. 
"It was the same year that the Medicare prescription drug plan was introduced, and I was looking for something new," he says. "I decided to get my insurance license and work with medicare clients, and eventually found my way to Humana. 
"As I was exploring this new career, I was exposed to a variety of health care companies, but was continuously so impressed by the sound ethical principles of Humana in a variety of situations, that I decided to work for them."   
Jim lives in the Market Common, and conducts local seminars as well as home visits to help simplify and explain available Medicare options to seniors, providing them with the knowledge they need to make an educated decision. He works exclusively with Medicare clients, and exclusively with seniors. 
"Although Medicare is confusing, I can simplify the process for them," he says. "Humana is one of the only companies I'm aware of that pays its representatives a salary, so we're not dependent on making a sale for our livelihood. There's not many places seniors can receive guidance from someone who isn't out for personal gain. It's one of the many things I appreciate about the company. 
"What I say to folks all the time and I really mean it, is that in my experience, Humana always does what's in the best interest of the senior. I really can't say enough good things about their integrity. I hear testimonies every day from my clients about the positive things Humana is doing for them. I have a lady who is a client of mine and has been to two of my seminars, who just called and said she's coming back again because she just loves to hear the information. 
"I have multiple clients who return to my seminars, and I swear the new people are going to think I pay them because they are so eager to share about the great service they're receiving and what Humana provides them." 
Humana, Inc. is a health care company that offers a wide range of insurance products. They offer health and wellness services that incorporate an integrated approach to lifelong well-being. The company was founded by David A. Jones Sr., Wendell Cherry in 1961, and is headquartered in Louisville, KY.
Humana's successful history in care delivery and health plan administration is helping them create a new kind of integrated care with the power to improve health and well-being and lower costs. To accomplish that, Humana supports physicians and other health care professionals as they work to deliver the right care in the right place for their patients.
Their range of clinical capabilities, resources and tools — such as in-home care, behavioral health, pharmacy services, data analytics and wellness solutions — combine to produce a simplified experience that makes health care easier to navigate and more effective.
Humana has served Medicare beneficiaries for more than three decades, with over 8.4 million Medicare members in all 50 states, Washington, D.C. and Puerto Rico, as of June 30, 2019. 
Humana is one of South Carolina's leading Medicare health benefits companies with more than 125,000 Medicare members statewide.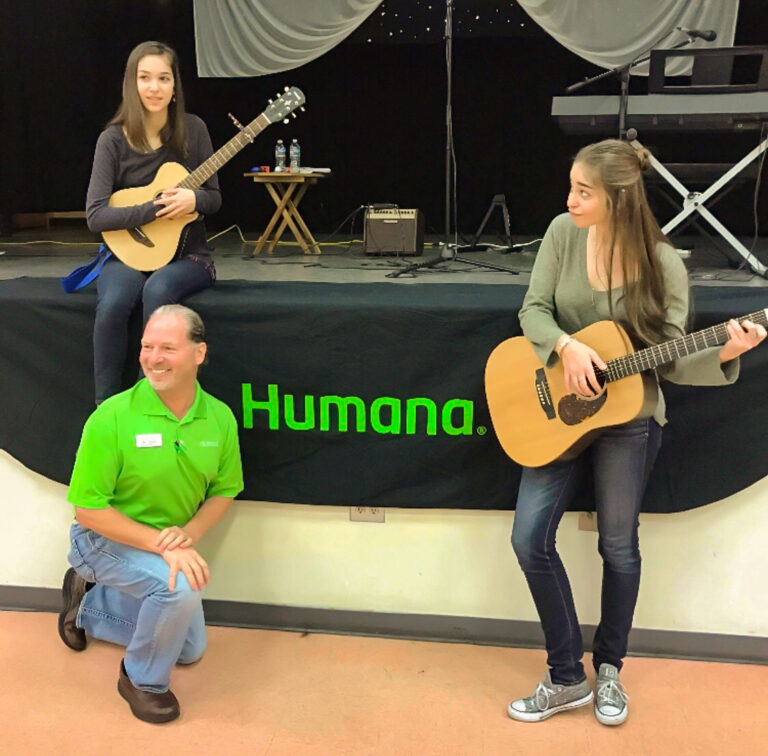 Humana has their own mail-order pharmacy, and provides Tier Level 1 and 2 prescription drugs at $0 co-pay. They also provide over-the-counter health and wellness products through mail order for items such as Band-Aids and aspirins, to a Fitbit which monitors your steps. 
"On a daily basis, I'll say to people that the best health care is to care for your health," Jim says. "As part of our Silver Sneaker Fitness Program, you can go to select gyms with no membership fee. And we reward our customers for completing preventative health screenings and staying active." 
Humana offers several $0 premium plans with benefits that provide coverage for not only the medical needs of their members, but also benefits to improve their members' overall well-being such as dental, vision, hearing, and fitness. 
They also offer plans that will reduce the premium most Medicare beneficiaries pay for their Medicare Part B coverage. For individuals who have both Medicare and Medicaid, they offer plans that provide coverage for eyeglasses, $0 cost hearing aids, $300 per quarter for over-the-counter items, and up to $3,000 in dental benefits, including dentures, when the member receives care from a Humana Dental provider.
"I enjoy what I do," Jim says. "I have a passion to help the senior citizens of the greatest generation." 
Jim helps not only during the day, but also on his off-hours. Every month he takes a birthday cake to the Grand Strand Senior Center and calls bingo. 
"I really love it," he says. "I like hanging out with seniors because they're straightforward."  
In 2010, he became involved with the non-profit organization, Honor Flight. Their purpose is to take WWII veterans to Washington, D.C. to see the WWII memorial. Jim volunteered to go on two separate occasions and escorted a privately chartered plane of eighty and ninety-year-olds for the trip. 
"The second time we went, I mentioned it to some of my Humana clients who were WWII veterans, and five of them went with me," Jim says. "Humana ended up sponsoring the trip."
On the way back home, volunteers distributed letters that some of the local children in Myrtle Beach elementary schools had written them. Those letters read, 'thank you for our freedom,' and were accompanied by drawings. 
"It was such an emotional moment," Jim says. "The flight attendants were dressed up in stage costumes that resembled military outfits and began singing "Boogie Woogie Bugle Boys," by the Andrews Sisters, and danced up and down the aisles. 
"When we arrived back to the Aviation Airport in the Market Common, it was packed full of reporters and supporters. It was just an incredibly emotional and powerful experience. 
"For me, everything I do is about being able to touch as many lives as you can while you're here. To be able to do that is very rewarding— to know that you've truly helped people."
Humana With Jim Urban
843-655-7665
jurban@humana.com
Call Jim today to clarify your Medicare needs.