This Family-Owned Business Champions Quality Over Quantity
Michael Sokolik Jr., has been interested in building from an early age when he'd go off into the woods and try his hand at constructing tree houses.
"I was never very good until I put my mind to it though," he tells me. "My stepfather, Victor Conway, taught me everything. He would give me the idea of what to do, and lead me to do it, then say, 'you're on your own.' Hands on education was the best learning tool I could have had."
Different in tone and precision but no less inspiring, was his painting education by Darell Wilson, one of Victor's employees when Michael was younger.
"He taught me how to paint," Michael tells me laughingly, "by saying, 'put some damn paint on that brush and put it on the wall. And keep it moving.' It worked. I got it."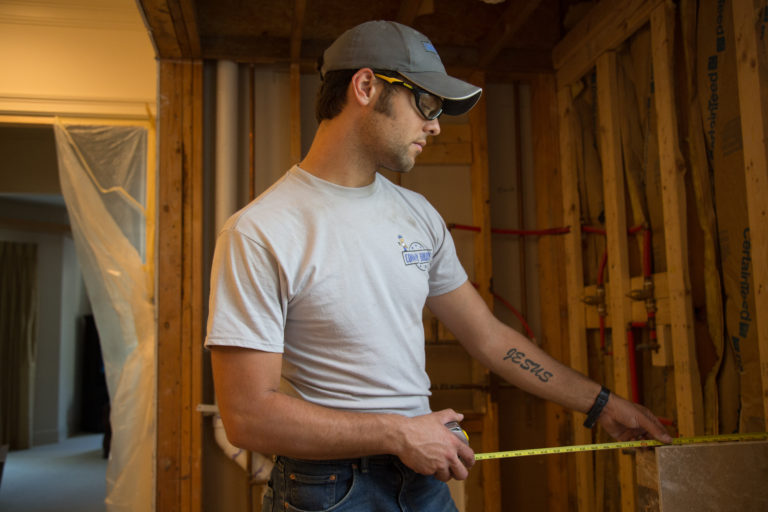 Michael started working full-time for his stepfather's company, Conway Builders of Myrtle Beach, just prior to graduating high school in 2006. When the 2008 recession hit, fewer people had the money for refurbishing their homes, and Michael needed a steady job. So he shied to his other great passion in life— Elvis impersonation.
Through his company MSJR Productions, Michael put on a local show called Elvis 'N' Friends, Rocking Around the Time Machine, in which he performed as Buddy Holly, Elvis, Johnny Cash, and Jerry Lee Lewis. His partner, Rinaldo Wright, impersonated Chuck Bery, Ray Charles, and the Temptations. They also created their own fictional rock star characters— Lucky Jackson and Rooster Jazz— white and black twin brothers.
"I started loving Elvis at the age of three and the rest is history," Michael says. "But I decided that Conway Builders was a much better investment. And I just love building stuff and making things look beautiful."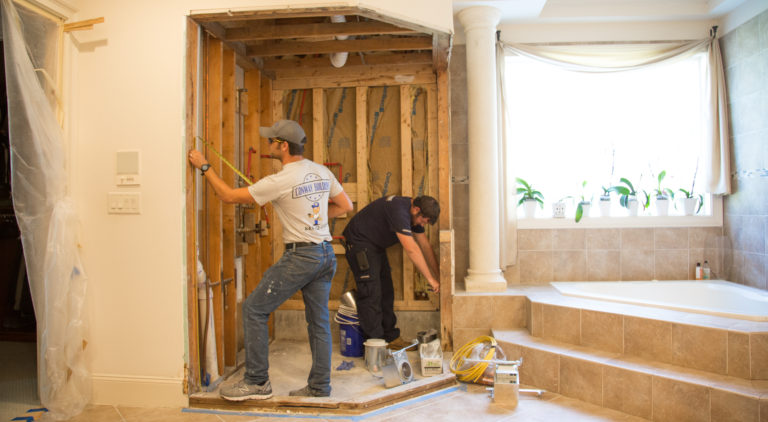 After the recession, Michael returned to Conway Builders full-time. He officially purchased part of the company from his stepfather in August 2016. Now he's the vice president and the two are partners. Michael continues to have fun performing with Rinaldo in MSJR Productions on the side.
Victor Conway is originally from Vermont, and learned this trade beginning at age 8, by accompanying his father and uncle on jobs.
"My father got into the drywall business, and he would take us on the weekends— teaching us how to sand walls and that sort of thing," he says. "As I grew older, I was hired during the summers to frame houses for construction companies, and from high school, I took on jobs as the lead carpenter. It just kept developing. I also went to trade school for blueprint architecture. When I moved to Myrtle Beach in 1997, and saw the terrible pay scale here, I decided to start Conway Builders of Myrtle Beach."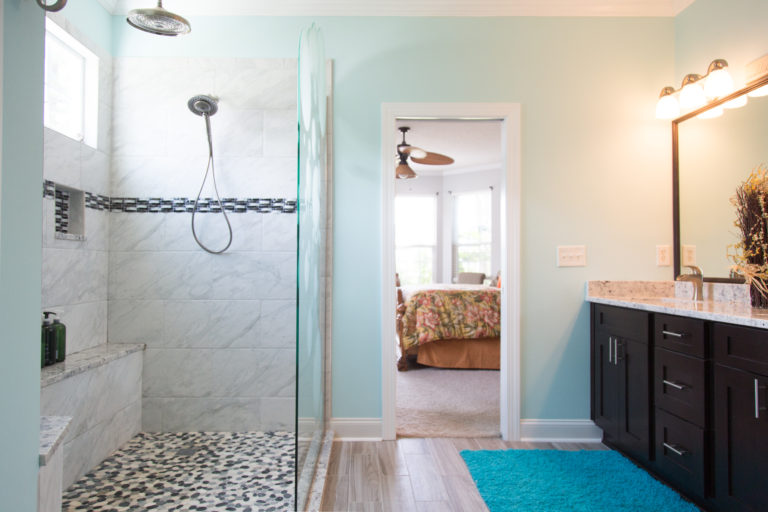 Conway Builders specializes in interior house restoration and remodeling, and they're branching out now into the Market Common. They do everything from framing, drywall and cabinet installation, painting, flooring, trim, and plumbing. Now with Michael as partner running most of the jobs and meeting with customers, Victor does a lot of supervising.
"But if he sees something that isn't done right, he puts his hands on it," Michael tells me. "Our slogan is: there's the right way, the wrong way, and the Conway. We do things the Conway— right the first time.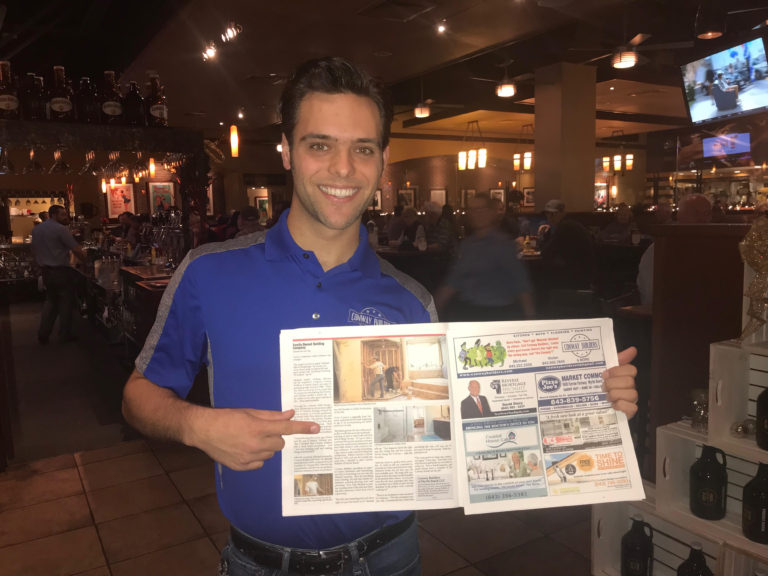 "And our motto is: quality above quantity. So what we tell our customers this, we work on a first come first serve basis. Whoever books the job first, gets the next available spot. We want each customer to have the same excellent quality as the person before them. So if people want the job done yesterday, they have to wait their turn while we give our full attention to the project we're currently working on."
"There is an exception to that standard," he continues. "We take emergency service calls. If somebody has a water leak, something like that, we'll take care of his needs to keep him going. That's important to us."
"Our main goal is to make our customers happy," Victor says. "And that's a lot of hard work and hands-on mentality to achieve it. We're a family business, and you'll always have a member of the Conway family on the job."