by Richard Bischoff, owner of Healthy Home
As my wife and I move into our new house in The Cottages development, we continue to hear the greeting: "Hello! Welcome to the Market Common!" from our neighbors. 
They have all been very friendly and helpful and we are looking forward to this no-car-necessary lifestyle. We love the idea of riding our bikes to go out to one of the many restaurants we enjoy, and then taking a ride through the neighborhoods after dinner. We love the beach, and now with Myrtle Beach State Park just across Business 17, we can even take our golf cart. It's great to see so many people out walking, running or riding bikes. It's definitely an active lifestyle.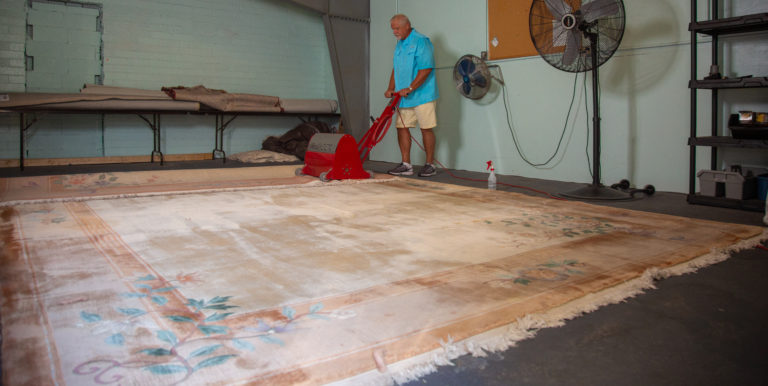 We are Richard and Elizabeth Bischoff and we moved here in 1986 from Toms River, New Jersey and started Healthy Home, a cleaning and restoration company. We moved here with our three children and over the years we had three more, and now we have eight grandchildren. 
Our little family owned business has grown to eighteen employees, and we just opened up a rug spa for area rug cleaning just off of Highway 501. Now that I have run the business for thirty-two years and have hit the young age of sixty-six, my son Noah is slowly taking the reins and is the face of the company. 
We still believe in old-fashioned values of trust and integrity and doing the right thing by our clients, always.

Each of our services will help you to have a more healthy home. We'd love for you to give us a chance to earn your trust in taking care of your flooring and furnishing investments. We are happy to give you a complimentary Healthy Home assessment for whatever you may need cleaned, protected, and maintained.
It is our mission to give each of our clients an amazing clean, and provide them with the most outstanding service ever, thereby giving them a phenomenal experience— all with a 200% guarantee.
When you trust us to provide you with one or more of our many services, you will receive the Healthy Home Experience— our signature way of treating our customers with thoroughness and consideration.
Open 7am-7pm M-F; Sa 8am-4pm. 24 hour emergency service call.