The Upcoming 10th Annual Dragon Boat Festival Is Poised to Make A Splash April 28
by Melissa LaScaleia
It's a year of tens.  Not only is it the tenth year anniversary of the Market Common, but also of the Dragon Boat Races—the annual festival that is held by Ground Zero Ministries in the Market Common on the Big Lake, as a fundraiser for their programs.
This year marks the 20th anniversary of the Christian non-profit 501(c)(3) organization.  It was founded by Scott Payseur to offer middle school students and teens support in a complicated world.  They are an entertainment driven ministry and focus on sharing fun, wholesome and rewarding experiences with students— both as means to help uplift them as well as to expose them to new ways of having a good time.
They have many opportunities for student leadership within the organization— everything from helping out with stage productions and sound, to working in their coffee shop and office.
"Everything we do has an entertainment component to it," Scott tells the Insider in an interview.  "We host events and bring in speakers on topics that are relevant to students' lives.  Ultimately, we want to be able to support students no matter their beliefs.  You don't have to be a Christian to be a part of our organization.  But here, we let teens know they are not alone.
"We establish authentic relationships with them and teach them how to do the same by sharing Christ through life-changing events.  And we empower them by giving them tools to impact their world.  There are students who feel like they don't fit in anywhere.  And we want to be present in their lives.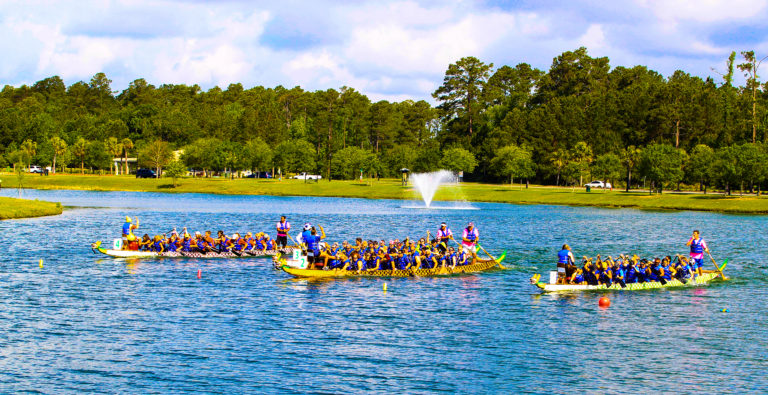 "The Dragon Boat Races are significant because the type of ministry that we do, the programs we offer, the bands, and the speakers we bring in, are not cheap, and the races help support our programs.  We knew to have a successful fundraising event, something that was unique and memorable all on its own as well as different from other fundraising events, that we would have to do something very different from what was typically done."
This year, there are about fifty teams racing.  Lavishly painted, ornate boats are brought in for the event, along with professionals who know how to steer them properly to avoid any crashes on the lake.  But the boats themselves are propelled entirely by the man-and-woman power of their rowing teams.  Each team gets a one hour practice session the week leading up to the races.  Each team also provides their own drummer, an individual who beats steadily on a drum in the boat to hopefully, keep everybody rowing in unison.
There's a DJ going all day long, as well as a family fun zone, food, and other festivities.  There's also the very popular drummer costume contest– a family friendly event all teams can participate in.  Legends is contributing a celebrity panel of judges.  They will themselves be in costume, to judge the most creative drummer costume.  This year, weatherman Ed Petrowski from WPDE will be the MC.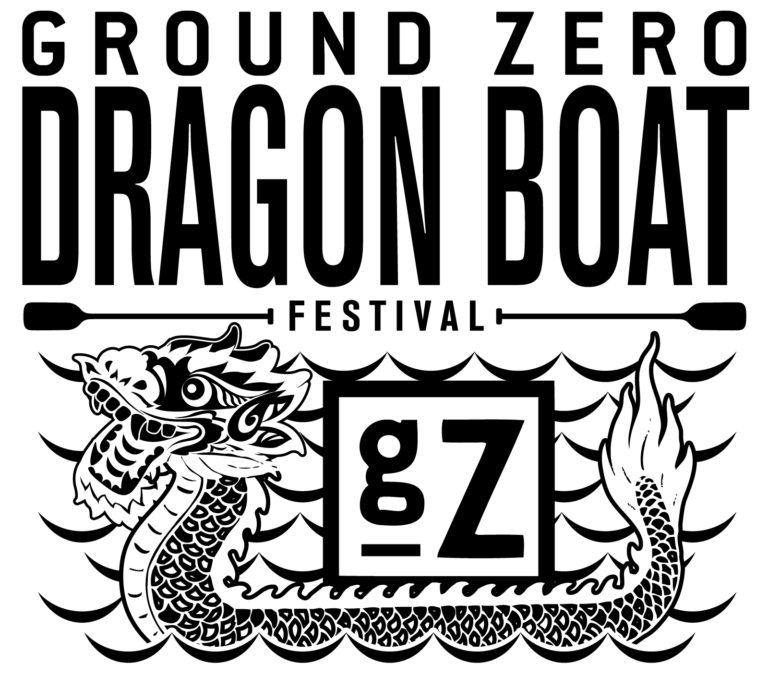 "One year we had a team dress up like they were from the '80s," Scott says.  "They did their hair and all wore headbands, and the drummer dressed up like the aerobics instructor, Richard Simmons; he nailed it, he was hysterical, and everyone knew who he was.  We have some people who really go all out with this."
This year's top three supporters of the event are: Beach Automotive Group, Tidelands Health, and Monarch Roofing.  Gold sponsors include: Angelo's Steak and Pasta, Ben and Jerry's Ice Cream, Best Golf Cars, Blue Green Vacations, Carolina Energy Conservation, Carolina Regional Cancer Center, Dependable Plumbing, Grand Strand Health and Wellness, Crispy Creme, Mellow Mushroom, Ocean Water Sports, and Waccamaw Heating and Cooling.
"In any fundraising event, you always want to go above and beyond with your goals,"Scott says.  "But this year is huge for us because our theme is, "go beyond."  Go beyond anything we've ever done before in our past for our ministry.  We've really reset a lot of things, including this festival, and we're excited about what this theme can do to offer more things for the community moving forward."
The Dragon Boat Festival
The Dragon Boat Festival will be held at the Big Lake in the Market Common,  Saturday, April 28, 9am-4 pm.  For more information see details down below.  
Click here to read more about the festival.