Redefining Clean for Horry County
by Melissa LaScaleia
When most people compile a task list of things to clean around their home, the garbage bin usually factors pretty low on both the priority, desirability, and ease of accomplishment list.  Dirty bins are a problem—they attract pests, roaches, rodents, flies, bees, E. Coli and other bacteria.  When you smell a trash bin, it's not the trash you're smelling, it's the bacteria.
Houses here are built close together, so there is an inevitable proximity of bin next to house, next to bin, next to car; which means you're basically living in a germ and bacteria-infested environment.  Over time, that bacteria multiplies.  On top of that, many people store their bins inside their garage, right alongside their car, workout equipment, tools, laundry, etc.  All those things are exposed to the bacteria and germs in your trash bins, and you're inhaling those contaminants when you're in that enclosed space.
But lest the deeper truth of the state of your garbage can leave you feeling down, be emboldened that there is an easy and economical solution— Germ Bust My Bins.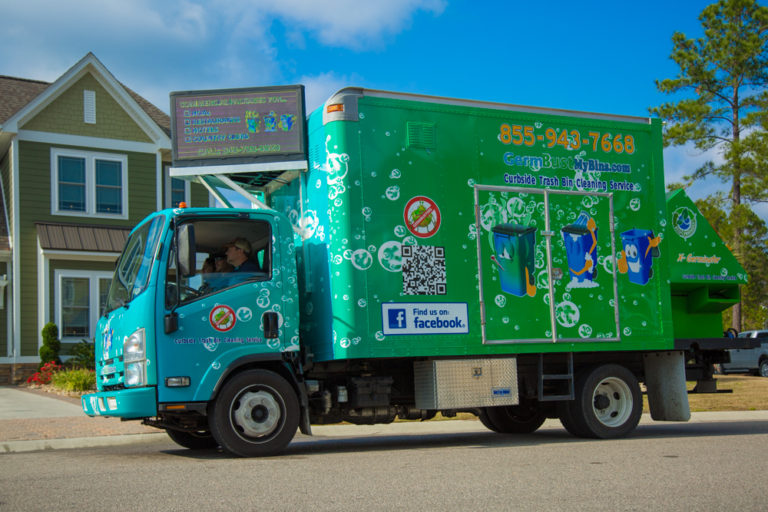 It began in Horry County in 2016. Companies like it have been in existence in Europe for the past 30 years, but didn't begin to appear in the U.S. until around 2007 or 2008.
Here's how it works. A truck arrives curbside on the same day that garbage bins are emptied by your trash collection service.  The bin is lifted into the truck which acts like a giant dishwasher— spraying your bin with 200 degree water inside and out, and leaving it clean, deodorized and 99% germ free.  The rinse water is retained inside the truck which is properly disposed of through the local water treatment system.
In the year since the Insider wrote about Germ Bust My Bins (read about it here), the company has seen tremendous growth: from 100 customers last February, to over 1200 now.  And that number keeps increasing. John, the founder, estimates that he enrolls 70-80 new customers per month.
"Germ Bust My Bins is a concept that makes sense particularly in an area like Horry County, which has a current population around 250,000 and continues to experience tremendous growth," he says.  "There's a need for all sorts of infrastructure to keep up with the population boom, and that can't be easy to do."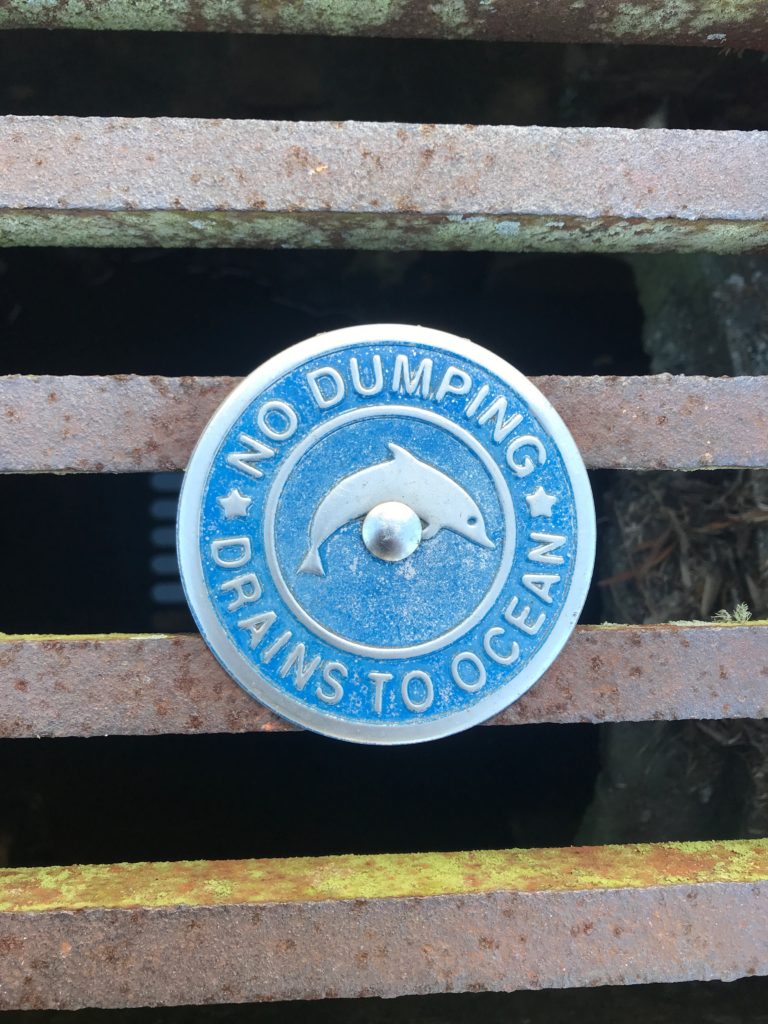 From interacting with his customers, John learned that the majority of them, before signing up with Germ Bust My Bins, followed some variation of the same pattern.  They would wait a really long time until their bins got really disgusting and then they'd dump a bottle of Clorox bleach into it, spray about 20 gallons of cold water with a garden hose into it, and use a scrub brush to try to get it as clean as they could, with varying success rates.
"What strikes me," he says, "is that when I talk to them, they tell me they dump that water down their driveway or into the drain at the end of the street and there's a sign right on the grate or above it that says, 'no dumping, drains directly to ocean.'
"I don't think people take the time to think about where that waste water goes.  Each house has, on average 1.6 trash recycling bins, and if you clean that only once per year, that's an astronomical amount of water and chemicals going into our natural resources.  Plus, you still don't get your bin that clean.  It's irresponsible, but not intentionally irresponsible, because what else can you do?  Six out of seven people think, 'I'm not affecting the environment, I'm just one person.'  We need to give people a better solution.
"Tourists come to Myrtle Beach and want to have a good time, without being exposed to the pests and noxious odors that accumulate at public trash cans at beaches, resorts and restaurants.  But those bins aren't being cleaned."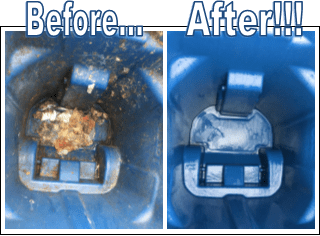 John would like to enter into a contract with local governments to clean trash cans at public beaches.  He's currently in the process of acquiring an additional truck that is capable of cleaning full sized dumpsters for restaurants and hotels.  It will be up and running by the summer.
For people who live more inland, dumping down the drain still isn't desirable.  Every community has a retention pond for stormwater and drain run-off, which doubles as a habitat for wildlife.  Dumping bleach or chemicals into them is obviously not the best recourse for safe disposal.
John points out that what used to be expansive forest is now expansive communities, and the wildlife that once lived in those forests, like coyotes and raccoons, are now living amongst us.  They rely on those ponds and natural areas for their survival, but more than that, they're attracted to your smelly garbage bins.  Having your bins cleaned properly helps with the dual problem of night pests ravaging for food, and preventing contamination of their habitat.
"We provide an easy, economical, and eco-friendly way to get the job done," he says.

So far, people in Myrtle Beach are loving this idea.  Another part of the community that his business benefits is the elderly and children.
"The task of cleaning a large trash bin isn't healthy or feasible for the elderly," John says.  "And having clean and sanitized bins provides greater peace of mind for parents with kids.  Kids aren't always the cleanest, and they like to explore and get into everything."
John is also working on establishing contracts with Horry County HOAs so that he can address entire residential communities equally.
"I think it's our duty as a seaside community, to be responsible and always maintain awareness of our impact on the environment," John adds.
So be a friend to yourself, your neighbor, and the environment, and get your bin germ busted.
Germ Bust My Bins
Visit our site to enroll today and whip your bins into squeaky-clean and germ free shape, see their demonstration videos, and read the FAQs. $8.30 a month to have your bin germ-busted; half price for each successive bin that has trash pick up on the same day; no long-term contract necessary. 
Customer service 8am-6pm