By Jonathan Townsend
The hottest topic in the Myrtle Beach fencing and construction market is the formation of a new company out of some old faces.  Two of the largest fence companies in the area have merged and joined up with a fence distribution company to form one of the largest fence companies in the Myrtle Beach area, with the new name of Gator Fence, LLC. 
The company was formed by three partners with the same common goals of serving the community with the best possible service and products.  Behind this merger was Danny Vulin, James Leone, and Jonathan Townsend.  Each has brought their own skills and talents into a rapidly growing business.
Metro Fence LLC and Carolina Gator Fence have been established companies in the fencing industry for more than ten years.  Danny, the owner of Metro Fence, served the Wilmington and Myrtle Beach areas, building a strong commercial and residential business, while creating relationships with some of the Carolinas' largest builders along the coast. 

Jim, the owner of Fence Source, has been selling fencing materials for his own company since 2011.  Jim has built a national customer base and sold to many companies including Metro Fence, and Creative Fence.  Jim has had a business relationship with both companies for many years. 
Jon, the owner of Creative Fence Concepts, has been in the fencing industry for twenty-three years and of those, has owned Creative Fence for fourteen years.  During those years of ownership, the company was voted "Best Of The Beach" five years in a row.  He brings to the business a large commercial fencing background and a company that is a household name.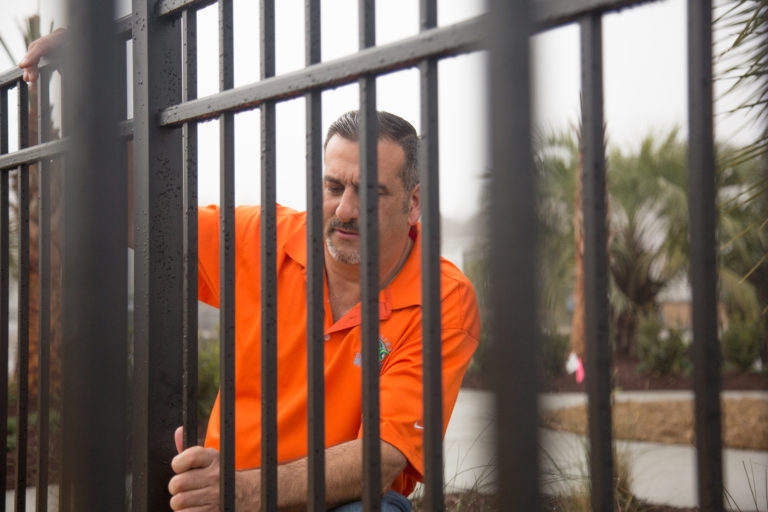 The three owners and their companies came together in a story all their own.  Danny was making his transition from Metro Fence to Carolina Gator Fence, working hard to build his company.  With his dedicated team, he was able to secure the contacts necessary to make Carolina Gator Fence a viable fence company.  Jim had joined Danny's team as a sales manager.  Jim and Danny were heading down the right path when they decided to become partners.  Jon had an opportunity offered to him and approached Jim and Danny with an offer from Creative Fence.  They were able to get Jon to continue down their path and merge Creative Fence with Carolina Gator Fence and move forward under the name Gator Fence, LLC.
Gator Fence now has the ability to take on any size project.  They consistently run five installation crews and trucks daily.  Gator Fence covers an area from Wilmington to Charleston for installation of projects.  They have a full product line for everything fence-related.  In their 5,000 square foot warehouse accompanied by the 30,000 square foot outdoor storage yard on Highway 707, they are stocked with many fence components.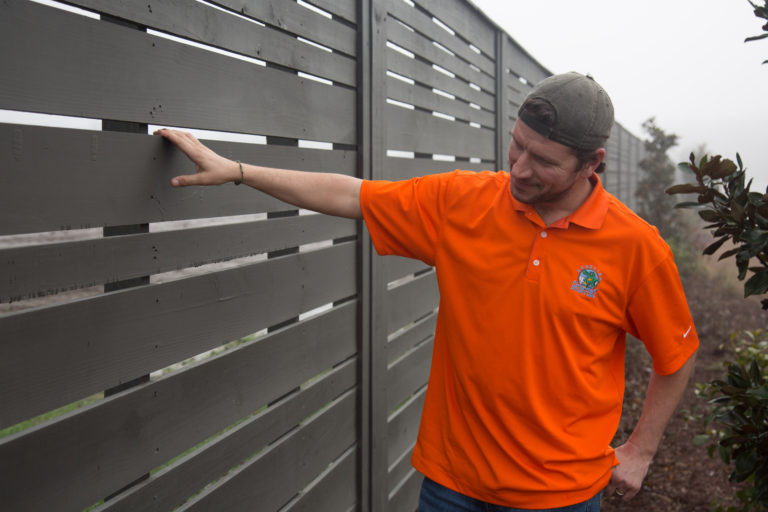 Gator Fence fabricates and installs all types of vinyl fencing and railing.  They have a strong lineup in the aluminum fence category that will fit your project and budget with many color and texture options.  When it comes to commercial or residential chain link fencing, their specifications or yours, they have you covered.  They also 
carry all styles and types of wood fencing, or you can custom design your own.
Another component that Gator Fence and its owners have launched is Fence Source Distributors, LLC.  Fence Source is a full service supply company to the public and the trade.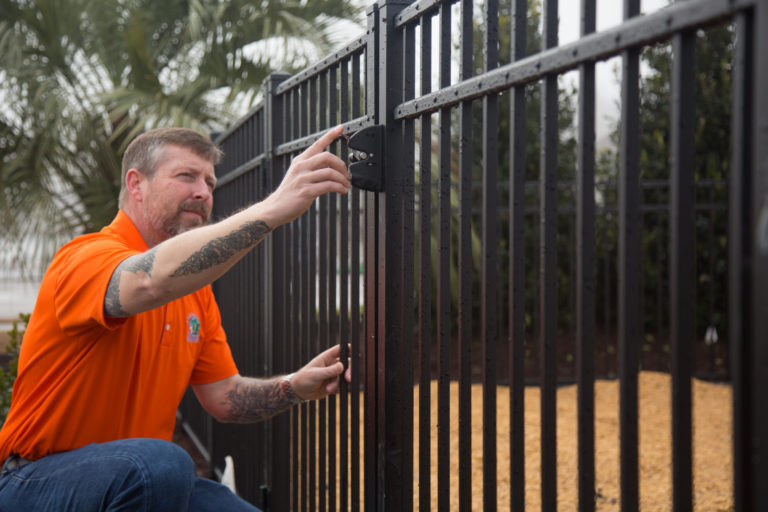 Fence Source is going to be manufacturing vinyl and aluminum fence products right here in Myrtle Beach.  They have special equipment that includes a computerized CNC router machine that is designed to precision cut the openings in the rails, posts, and handrails.  The fabrication crews build customer jobs and package them for pickup or delivery daily.
There is a small showroom and outdoor displays attached to the main manufacturing facility.  Across Highway 707 from that facility is a large sales center that is full of displays and information with a full sales staff eager to help; whether it's a gate or a fence, they have you covered.