A Third Generation Furniture Store To Remember
by Melissa LaScaleia
Dianne Ray, the owner of Garden City Furniture, is the second generation of store owners in her family. And today, working in partnership with her son, Joey Ray, the tradition is carrying over to the third.
During the Great Depression, Dianne's grandfather moved his family from Marion, South Carolina to Florence, where fate introduced him to the furniture business.
"A family friend, Mr. Rainwater, had a fire in his warehouse," Dianne says in speaking about how her family started in this business. "And almost everything was destroyed but some metal beds. In knowing my grandfather needed work, Mr. Rainwater gave him the beds to clean up and sell.
"They worked hard to get those beds in shape, then put them in the back of a truck and drove around selling them. The whole family, even the children got involved. They were farmers, so they were used to hard work and pitching in to get a job done."
Dianne's father, Hubert Watson, continued in the industry, and eventually owned six furniture stores in the 1960s, in Horry, Marion and Georgetown counties— Garden City being one of them. 
In the '60s, sales people traveled throughout the area on a weekly route, selling furniture off a truck and collecting on accounts, which were paid with cash. There were stores, but they were not visited frequently.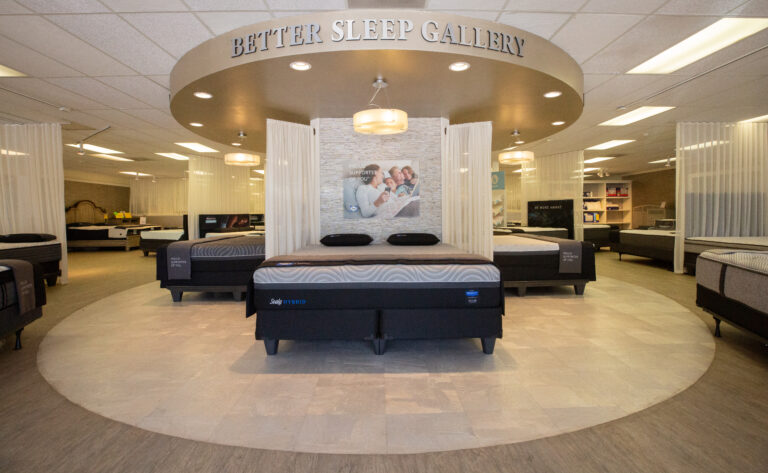 Today, Garden City Furniture offers a nod to their roots as the oldest operating furniture store along the Grand Strand while maintaining their modern, forward-moving focus. Their 40,000 square foot showroom is filled with quality furniture at a great value in a variety of styles— including beachy, traditional, modern, rustic, and transitional.
"The second home investment here is very strong," Dianne says. "So over the years we've honed our ability to cater to the tastes of people everywhere who come from everywhere— including retirees, who have different preferences. We keep evolving as peoples' needs change, and constantly revisit the best ways to serve them in the process."
For Dianne, who's been in this industry now for forty years, Garden City Furniture's integrity as a business is of paramount importance.
"We have established ourselves in the area as being a furniture store that people can trust," she says. "We want customers to be happy with what they've chosen and we do the best we can to make sure that happens. If we don't have what you're looking for, we'll research it till we find it for you.
"Our sales team is trained in how to put together a whole house, or part of one, and will work with you personally on your color scheme and pieces. We take pride in knowing that they are knowledgeable about what they're doing. When people walk in the door to shop for furniture, we hope we give them the best experience they can have.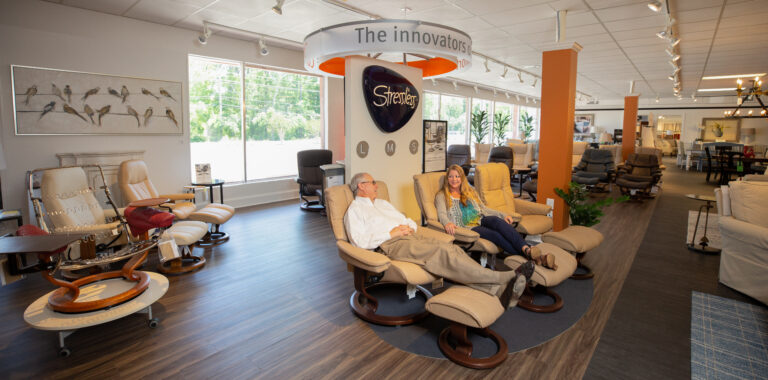 "I don't care if they remember our name, I want our customers to come in and ask for the person who helped them the last time. 'I'm just furnishing you with a palette,' I say, but my team are the ones I want the customers to recognize."
As an independent furniture store, Dianne can offer special items and customization of pieces.
"We do the best we can to make everybody happy," she adds.
Many of Garden City Furniture's customers elect to customize their choices or purchase pieces right off the floor. And the company can deliver within two days.
"The quality of our furniture and the service that we offer can't be compared," Dianne says. "These are pieces that you won't have to replace in a couple of years. We look hard and long at furniture before we offer it in our store. After forty years of going to the furniture market, it takes a lot for me to say, 'Here's a great product.'"