Change Your Water, Change Your Life
By Melissa LaScaleia
"I see Enagic Kangen Water as a true health principle: you improve your physical health, you improve your financial health, and the two together create peace of mind," Alsuna Roland tells me with a smile.
Alsuna lives in Emmens Preserve in the Market Common, which she has called home since 2014.
"I love Market Common," she tells me. "I chose it because of the vibrancy. This place is for people who want to be young again, who want to begin to be kids again after their kids are grown."
Alsuna is originally from the islands of Tobago and Trinidad in the Caribbean. She immigrated to Staten Island in 1975, and received undergraduate and graduate degrees in the field of microbiology. She worked for the NY State Institute for Basic Research as a research scientist/microbiologist studying mental retardation. She was in charge of the clinical laboratory in microbiology, which encompassed bacteriology, parasitology and mycology, for ten years.
"I like to work for myself. I come from a family of independent people," she tells me. "So several years into my job, I opened the first Caribbean restaurant and bakery on Staten Island, called Alsuna's Caribbean Cafe. My food was all about a healthy lifestyle. I baked, broiled, and steamed, but never fried. I'm a roots person; those were my roots, and I needed that balance."
When Alsuna's father was diagnosed with prostate cancer, she changed course to focus on his care.
"The diagnosis shocked me, because in the Caribbean, my father was a druggist/pharmacist. He compounded drugs from scratch; he watched what he ate," she says.
In search of answers to get him the best care, Alsuna learned why disease can't live in an alkaline environment— and specifically how to balance the alkalinity of the body with each unique blood type.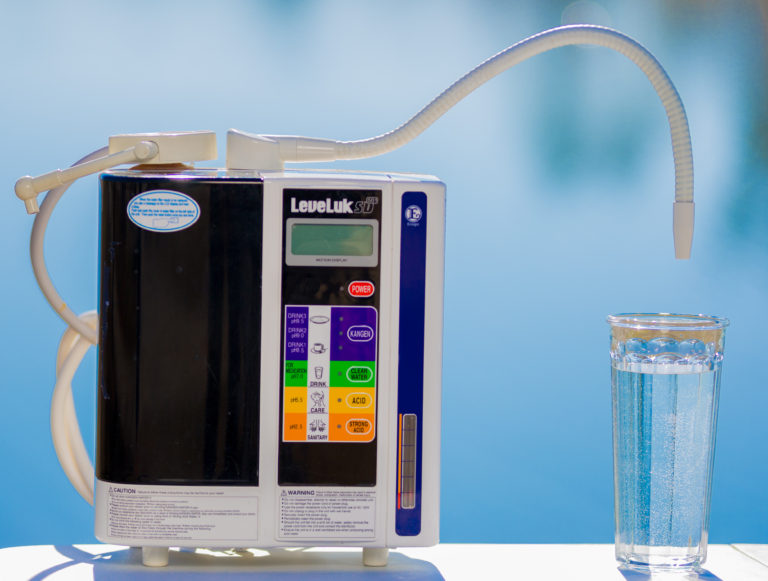 "So with that start, I closed my business, packed up, and went to India," she says. "Because I had the background working in the lab, I was introduced to microscopy, live blood analysis—looking at the blood in its true form. I also learned Ayurveda and gem therapy, and a lot of the modalities that are used in the East for healing."
From her studies, she was able to put to rest the question that plagued her: why two people with the same disease could have such different outcomes— one getting better and the other not.
"There's a mental cause attached to a physical illness, and they've proven it," she says. "And once we can address that, we find that the organ that is imbalanced will provide the physical healing process; also addressing the mental healing process gives a lot of positive results."
When she returned from India, Alsuna started her own wellness business incorporating this knowledge; she focused her program on four main areas— hydration, detoxification, nourishment, and exercise.
"And in my 21 years of practice as a wellness coach, the key factor, I've found, is hydration," she tells me. "Because the human body is 70% water; the brain is 85% water. However, not all water is the same. And that's what the big missing link is. When I discovered Enagic Kangen Water, which is alkaline and ionized, that's when my business in terms of wellness, became a lot easier. Simply by hydrating with it, a lot of other symptoms and imbalances got results. That was the feedback from my clients and continues to be the feedback. And so I feel very passionate about spreading the word about this device."
When Alsuna's mother was 80 years old, she was diagnosed with an inoperable brain tumor and given a life expectancy of several months of life. Alsuna implemented her four-step program to bring her mother's body back into balance. For the hydration aspect she used Enagic Kangen Water. And she used alkalizing and beneficial foods and supplements based on her mother's blood type. Today, her mother is 93 and thriving, and lives alone in her home; repeated cat scans of her brain show no trace of the tumor.
"I'm not saying that this ionizing machine is the one and only thing," says Alsuna. "But because dehydration is such a big issue, when we hydrate with the right type of water, things begin to get better. For me, the boon is not just the alkalinity. It's about the antioxidant properties and ionization."
The Enagic Kangen machine removes the lead, chlorine, and impurities in tap water through a carbon filtration process, and then sends the water through an electrolysis chamber that consists of seven or eight titanium plates. The plates create the negative charge that makes the water ionized, which allows the water to get absorbed into the tissues and cells very quickly.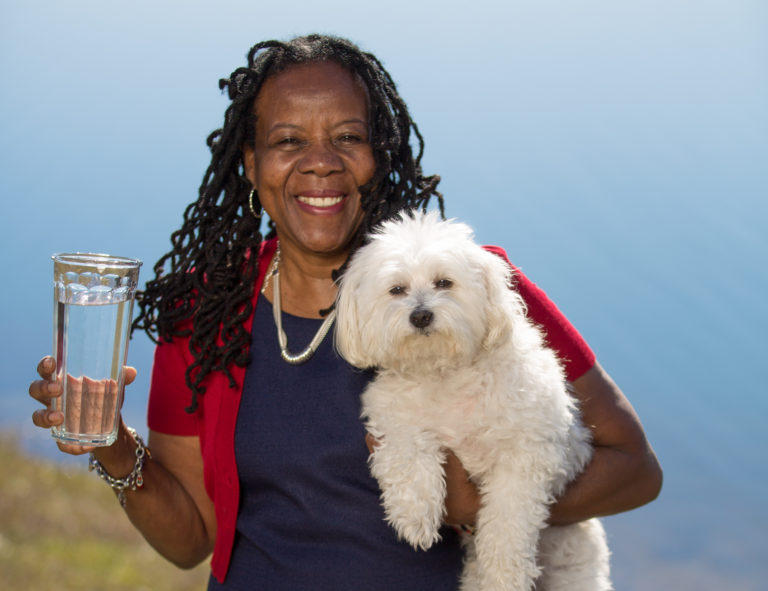 Alsuna cautions that there are other devices on the market that are using the trademarked term Kangen Water illegally, and they are cheaper, but people should be educated as to why, and what the differences are, so they can make an informed choice.
"The plates that the water passes over in the Kangen Machine are made of platinum and titanium," she says. And that is very expensive. With knockoffs, there is a risk of heavy metal toxicity, because they are using cheaper materials."
"Our device is priced to accommodate the best quality materials," she tells me. "This is a Japanese based company and it's been around for over 43 years. Our products come directly from the factory in Japan, are individually assembled by hand, and have no moving parts. If something goes wrong, they can trace it back to the individual who made it."
The Kangen machine dispenses five different types of water. There is strong Kangen which can be used to clean fruits and vegetables from residual waxes, oils, dirt, and chemical pesticide residues. The drinking water settings range from clean water with neutral pH, which is the ideal setting for taking prescription drugs, to alkaline water of 8.5, 9.0, and 9.5. Pets, Alsuna says, consistently choose 9.0 alkaline water. It also dispenses acidic water which plants love, and is used in beauty routines.
"The business aspect of this is, you help people to understand the importance of hydration, and as a result, we build a community of wellness. It's a direct sales business with a patented marketing structure that is global. When you own your own ionizer, you have invested in your care. So every time you get excited about what the water has done for you, and you share it with someone who is interested in getting their own device, you get a financial reward. It's like starting the most inexpensive franchise," she says with a laugh.
"I have a fun. I really have fun. And our community is very strong," she says. "People need to know this, and hear this. Especially with the amount of health challenges people face today. At least give this a try."
*This article is for information purposes only, and is not meant as a substitute for medical advice. Neither Alsuna Roland, the author, or the Insider make any claims as to the results you will receive from using Enagic Kangen Water. Before changing or beginning any new health regimen, always check with your doctor.
Find Alsuna Roland strolling around the Market Common or online;
To view some of our local business articles featured in the Insider at the Market Common, click here!