The Boom That Keeps on Sounding
by Melissa LaScaleia
It's not a secret that the real estate market in the Myrtle Beach area has been on a steady growth trajectory for years, nor that it has seen explosive growth since the onset of the pandemic. 
And it's still a trend; at this juncture, the economy is improving, unemployment is falling, and the U.S. real estate market remains strong. Buyer demand is high, bolstered in part by still-attractive mortgage rates and a low supply of inventory.
The most recent data from the National Association of REALTORS® reports that inventory decreased 36% for single-family homes and 74.4% for condos from last year. 
The Median Sales Price was up 20.8% to $320,000 for single-family homes and 25% to $199,950 for condos. Days on Market decreased 17.2% for single-family homes and 30.5% for condos. Supply decreased 42.9% for single-family homes and 81.1% for condos.
The median single-family existing home sales price rose 16% in the third quarter of this year to $363,700, with all four regions of the country experiencing double-digit price growth.
In new construction, builder confidence increased in November, surpassing analyst expectations and rising to 83 on the National Association of Home Builders (NAHB)/Wells Fargo Housing Market Index (HMI), the highest level since spring, despite persistent labor and supply chain challenges and a shortage of available lots.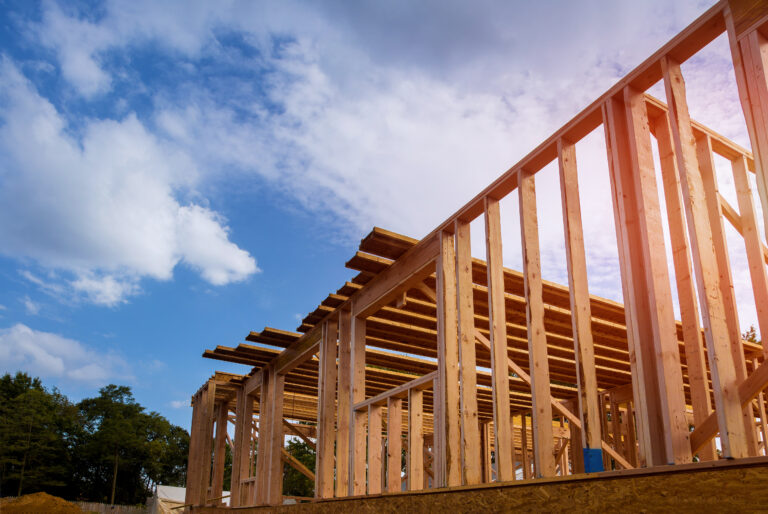 The Insider reached out to Steve Powell, who has lived and worked in Myrtle Beach as a civil and structural engineer since 1984, to glean his reflections on new home construction and growth in the area. 
Steve graduated from West Point with a degree in engineering. Afterwards, he served in the U.S. Army, with assignments that reached worldwide.
His work designing communities and homes led him to create Venture Engineering in 1990. Steve's extensive professional involvement in the growth and evolution of this area over the past three decades gives him a unique perspective on where we've come from as a community, and where we're headed.
"It's curious to see how growth has expanded to include so much of the county," Steve says. "And it's interesting to see how most of the buyers in this area are out of state retirees mostly from the Northeast. By some accounts, it's been said that 85% are aged 55 and up from the Northeast. That has caused a greater demand for services, and has provided jobs and industry for the other 15%. 
"Back in the '80s, when I first started, nobody would have dreamed of doing a subdivision west of the Intracoastal Waterway, because no one was there. Zoning was not enacted until 1987, and even then it was implemented for the eastern end of the county, from the Waterway to the ocean. So you had no legal limitations in terms of what you could build either commercially or personally."
In the 1980s, the national interest in golf and available, unrestricted land west of the waterway spurred a burst in golf course development, and birthed a number of courses including Long Bay, Black Bear, Shaftesbury, and the Witch Golf Links. The courses pulled traffic west, and ultimately inspired the creation of the Carolina Forest community in the late '90s, which accounted for a planned 33,000 rooftops in that area.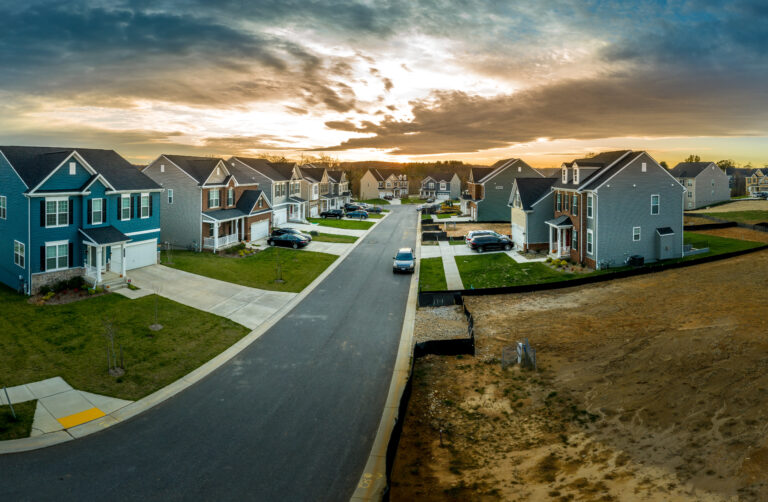 Just prior to the advent of Carolina Forest, the county rezoned the western portions of the county. And the state passed a law that cities and counties had to develop a comprehensive plan— a roadmap that forecasts where the growth is going to go, and what it might do— a crystal ball, so to speak, of what will happen next. Horry County has had one since 1987.
To some degree, the county controls the trajectory of growth— but that power is really held by the market— those private investors and entrepreneurs who, with their far-reaching buying and selling choices, influence trends, and those people that buy homes, condos, and businesses.
"Some of the things that have happened here that have caused growth have defied explanation," Steve says. "Long before there was anything in Myrtle Beach, Waccamaw Pottery opened, and it became the #2 destination to visit after the beach. People would come to Myrtle Beach just to spend a weekend shopping there."

The first commercial waterpark in the world was built in Myrtle Beach in 1973 by a client of Steve's who owned a campground in North Carolina. One day, this man went on vacation to Switzerland, saw a luge, and decided to add water to the concept to entertain his guests.
"Then people wanted to come here because it was the only waterpark in the world," Steve says. "So you have more hotels, so then you have more jobs. And those workers need somewhere to live. So every time something like the waterpark happens, you change the community fabric in multiple ways.
"As to the recent surge of home building and buying down here, I think Covid is one contributing factor, but much more so are Covid policies. And down here they are much more relaxed. The huge increase in home prices in the Northeast has enabled many to sell their homes and retire early and purchase something down here at a low interest rate.
"The decisions we make as a collective body have also stimulated growth, in terms of creating highways and infrastructure and expansion that has stimulated growth more west. But quite simply, it's the age-old formula of supply and demand. This past year has been one of the craziest I've seen in my thirty-five years in this industry.
"In the past, you'd list a house before you broke ground in the hopes that someone would come and look at your brochures and buy the house before you finished building it. In the past year, material prices are changing literally daily. And the house isn't being listed for sale until they are hanging drywall, and then it sells in two days."
"The demand is so far in excess of supply, nationwide, that it's really upset everybody's crystal ball," Steve says. "People call me every day and ask me what's going to happen next, and I tell them that my crystal ball ran out of batteries. For the first time in thirty plus years, I can't see how this will go. I can't see how supply is going to be able to catch up with demand until demand slows down."