by Melissa LaScaleia
CresCom Bank is the second largest community bank in the Carolinas. They operate in seven of the twenty-five fastest growing markets in the Southeastern United States; have sixty-two branch locations; and retain $3.9 billion in assets. 
CresCom came into being in 2012, when the bank's parent holding company, Carolina Financial Corporation, merged the names and logos of Crescent Bank in Myrtle Beach and Community First Bank in Charleston. 
Now, CresCom Bank has eight locations on the Grand Strand. The Socastee branch, their newest location, was opened in response to requests from their customers, and is only one mile away from the Market Common.
"We are a community bank with a commitment to offering personalized services. We focus on building lifelong relationships one customer at a time," says Helen Peters, manager for the Socastee branch location. 
"Most of the staff at this branch have been in banking for more than twenty years. We get a lot of compliments from our customers about how much they like coming to our office because we treat them like one of the family."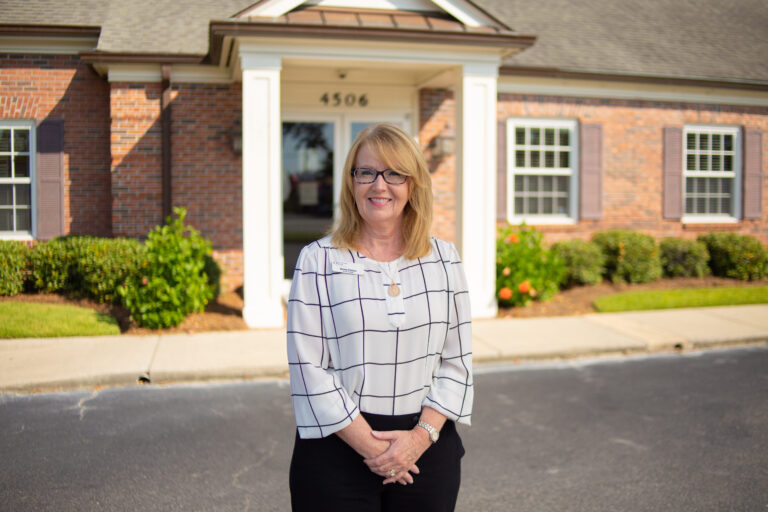 Helen has had a career in banking for thirty-four years. She came on board with CresCom six years ago, and has been the Socastee branch manager for the past five. 
"I've worked for both big-box and community banks but I've always liked the community bank better because we go out of our way to build those relationships with our customers," she says. "We get to know them and their families, and treat them more like they are our family rather than just a number walking through the door." 
CresCom supports our armed forces, and is the only bank in the area that offers a special account for veterans. 
Helen is involved with the local Grand Strand chapter of MOAA, a national nonprofit organization which gives back to veterans financially, as well as sponsoring college scholarships for the local high school students in ROTC. 
She helps with their annual golf tournament to raise money to provide housing and service dogs for local veterans in need. The funds also support The Veteran Welcome Home Center, as well as the construction of a memorial in the Market Common. 
"We are proud to support both our veterans and MOAA," Helen says.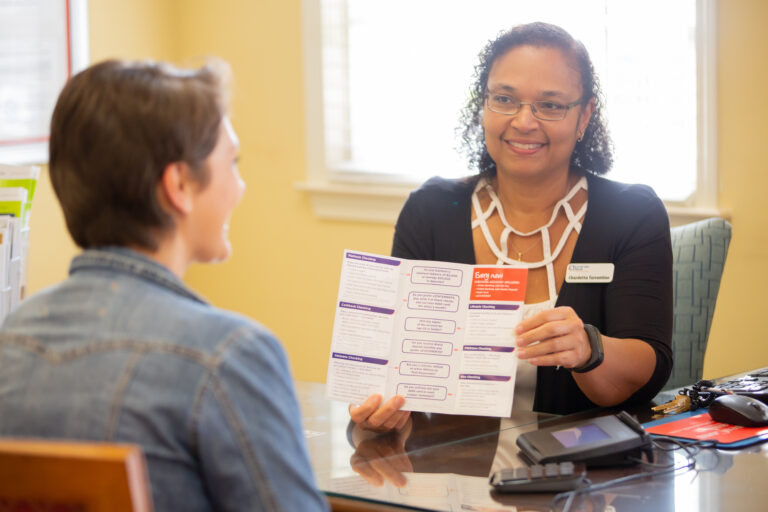 "As a bank," she adds, "we offer everything under one roof to fit anyone's needs— from personal banking, to business banking, to mortgages and investment services. We have drive-up ATMs at every location with an after-hours depository, and online and mobile banking available 24/7. We're big enough to deliver anything that big corporate banks do, but small enough to care about our customers and the time we spend with them." 
CresCom takes relationship-building beyond their bank walls, supporting their team members to help out in the community, and working with them every step of the way to provide the resources they need to make a lasting difference. 
"All of the branch managers get involved with the community in a number of different ways on things that we take to heart," Helen adds. 
For Helen, that's a number of activities: the main one is helping the public schools in Horry County. She is a member of the Socastee High School Athletic Association board which assists with all the high school sports teams in any capacity, including fundraising. 
And she is on the School Improvement Board for the elementary school. The board is comprised of teachers, business leaders, and parents, who all work with the school to make improvements in education. 
Nikki Klapp, CresCom's marketing director, says, "We recognize that our job is to help our community. The bank charges our team members to find what they're passionate about, and Helen is passionate about helping the local schools." 
"I also do a lot with the American Cancer Society," Helen says. "I'm involved with the Relay For Life fundraiser in the Market Common. It's one of the causes that's near and dear to my heart because cancer affects so many people every day. All of us know someone who has been or is affected by it."
4506 Socastee Blvd., Myrtle Beach, SC 29588
M-Th 8:30am- 5pm; Fr 8:30am-6pm
843-429-2501