Doing Things Right, The First Time
by Melissa LaScaleia
Since its beginnings in 1997, Conway Builders of Myrtle Beach has taken pride in offering quality workmanship.  The family owned and operated company specializes in interior house restoration and remodeling.  They handle everything from framing, drywall and cabinet installation, painting, flooring, trim, and plumbing.
Michael Sokolik, Jr. is vice president of the company and partner with his stepfather, Victor Conway.  Victor has been in this industry since the age of eight, when he would accompany his father and uncle on jobs.  As an adult, he forged Conway Builders of Myrtle Beach with values based on stellar customer service and first-rate artistry.
"People go to our website and see our testimonials, so they understand that we don't play games," Michael says.  "We do quality work and use quality materials.  And our motto is: quality above quantity.  So what we tell our customers is, we work on a first come first serve basis.  We want each customer to have the same excellent quality as the person before them.  We give our full attention to the project we're currently working on."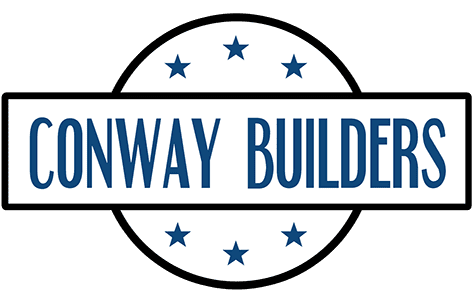 "Our main goal is to make our customers happy," Victor adds.  "And that's a lot of hard work and hands-on mentality to achieve it.  We're a family business, and you'll always have a member of the Conway family on the job."
A phrase that Victor coined sums up their company's approach— 'there's the right way, the wrong way, and the
Conway'— taking care of their customers the right way, the first time.
"My stepfather would say, if you can see it, the customer can see it," Michael says.  "So we look with attention to detail to catch things and take care of any loose ends the first time.  That way, we're in the clear, and not giving them anything to go looking for."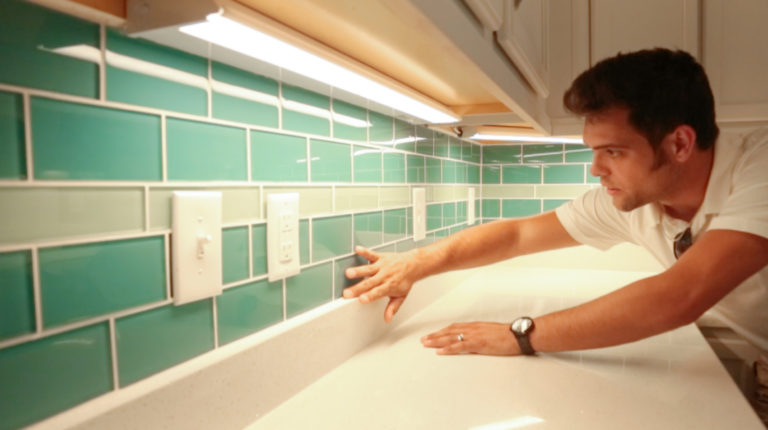 "We recently had a customer sign a contract with us that was significantly higher than the competition for this particular project," Michael says.  "He went with us because we understood what he was looking for, number one, and number two, we knew what it was going to take to do the job.
"Believe it or not, that is rare in this industry.  A lot of times people think— you take something out, you put something in— but that's not always the case.  When you're removing something, you don't know what is behind there.  So you have to be prepared for the worst, and hope for the best.
"I'm willing to sit and spend time with customers to understand what they want and answer any questions.  But what I hear from a lot of people who end up choosing us, is that a lot of companies are just there to take measurements and write up an estimate, not answer questions."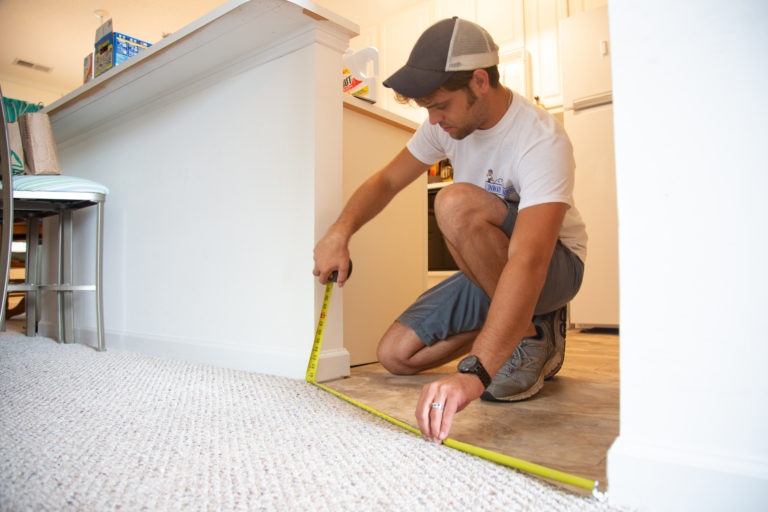 Conway Builders takes the time to give a complete verbal overview of the labor process, so that customers can hear and understand what it takes to do the work, the skill and knowledge needed to execute the project in a timely manner, and a complete price with all the taxes included.  They give accurate and detailed assessments that are clear, transparent, and up-front both about the cost and the time needed to complete the job, and make themselves available to customers to answer any questions.
They also give clients a list of products needed for the project and the locations where they can be found, so that the homeowner can select the style, price, and quality of the materials personally.
"We try to steer our clients towards using higher quality materials, because those will stand up over time," Michael says.  "But anybody who can't afford higher quality materials, we still give them the same level of workmanship.
"They have to live with the products, so we'd rather they pick them out.  That way, there's no question as to what kind of products they're getting.  They've seen it, touched it and they know all about it.  So we're setting our customer up for success right from the get-go.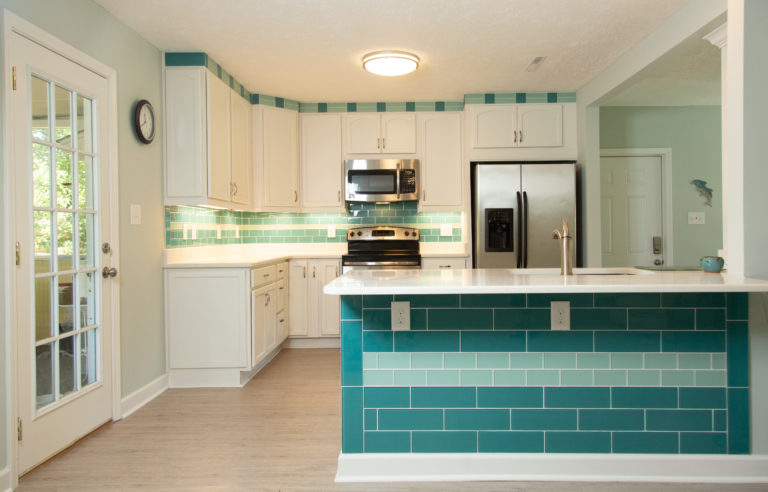 "And if they choose to use another contractor, we've given them an organized form that makes it easier to have a complete breakdown of what they're buying and for what."
"Just like any other business, we don't like loosing time and money, but we won't send a final bill for a project until the client's entire punch list is completed and the customer says, 'job well done.'  And if they don't, we go back and fix it for free," Michael says.
Conway Builder's incredible attention to practically meeting and addressing customers' needs earns them grateful and loyal clients as much as their industry and design knowledge:
"A lot of people go with our ideas because we know what we're talking about," Michael says.
"People look at their bathroom or kitchen and say, 'I want this or that.'  I'm able to create a design for them that is going to get them all the different characteristics of their varying ideas and make it into one final transformation that's tangible, workable, and solid."
Conway Builders of Myrtle Beach LLC