Where Nature and Community Meet
by Melissa LaScaleia
Rows of raised-bed garden plots, pregnant with possibilities, line the corner of Pampas Drive and Meyers Avenue, waiting expectantly to be filled. The Market Common District Community Garden used to be located behind the Base Recreation Center, but was moved to its current location last year when members applied for and received the Palmetto Pride Grant. As the city of Myrtle Beach backed the application, the community garden received double funding.
"It was all built with volunteer help and city resources," says Lynn Means, the garden treasurer and our interviewee for this month's People Q&A.
The community garden offers Myrtle Beach residents who have no yard or garden a chance to connect with the earth while enjoying the company of like-minded folks.
To foster a greater sense of community, members are required to attend six of the twelve garden events that are held throughout the year. They range from garden-work party days, where people help mulch or clean up the gardens, to a potluck dinner.
Carol Bryant, the garden secretary, brings in speakers who have been instrumental in explaining Southern gardening techniques.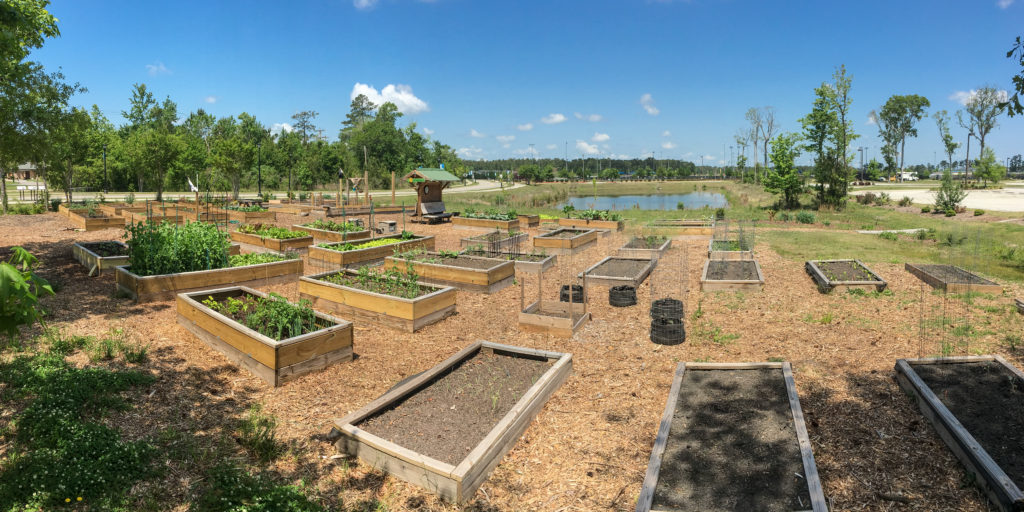 "Gardening in the South requires a different approach to be successful, and the events are held to educate everyone," Lynn says.
"It's also an opportunity to get to know the other gardeners and participate," Carol says. "That's our main drive— because that's what makes a community garden."
Adding to its virtues, there are no GMO seeds, pesticides, herbicides, or anything harmful to people or the environment allowed in the gardens. There is a yearly fee for the plots, which makes it possible for the garden to be self-supporting. And the city provides free water.
"The city has been a wonderful support for us," Lynn says.
And, this community garden gives back to the community.
Two plots are designated VicTory gardens, managed by Trudy Campbell, which last year produced over 105 pounds of food for the local food bank. And there are two veterans' memorial beds reserved exclusively for the use of veterans.
"You can still help out with the garden, even if you don't want your own plot," Carol says. "People come from different places and everyone has something to bring to the table."
The Market Common District Community Garden
Located on the corner of Pampas Drive and Meyers Ave. Call us for more information or email.