A Behind the Scenes Look: The Nutcracker
by Melissa LaScaleia
"When I was a young student coming from the Philippines," Liza Mata says, "I thought that The Nutcracker was a ballet you could perform anytime of the year, like Swan Lake or The Sleeping Beauty. But coming to the United States, I learned that every other dance company here stages it for the holidays."
Liza is the founder and artistic executive director of the Coastal Youth Ballet Theatre, a non-profit 501(c)(3) in the Market Common, and owner-director of Coastal Dance Centre, also in the Market Common.
"Bigger companies present more than thirty shows during the holiday season, which is a huge number," Liza says. "If you want to exist as a company, if you do The Nutcracker and do it well, then you're set, because it's the most accessible and therefore the most popular ballet in America to go see, and consequently, the main moneymaker of dance companies."
The appeal of The Nutcracker is that it speaks to people of all ages— it celebrates American values and exemplifies the holiday traditions of family reunions, parties, and exchanging gifts at the holidays. There's the fairy tale aspect, and the love story between Clara and the Prince that's engaging and sweet. Theatrically, it's a visual feast for the eyes, and there's a plot that's easy to follow, even for children.
"The Nutcracker has been staged in Myrtle Beach before," Liza says. "But we are the local ballet company, and the only ones doing it consistently for eleven years."
People come, year after year, bringing their children and grandchildren, making memories and traditions.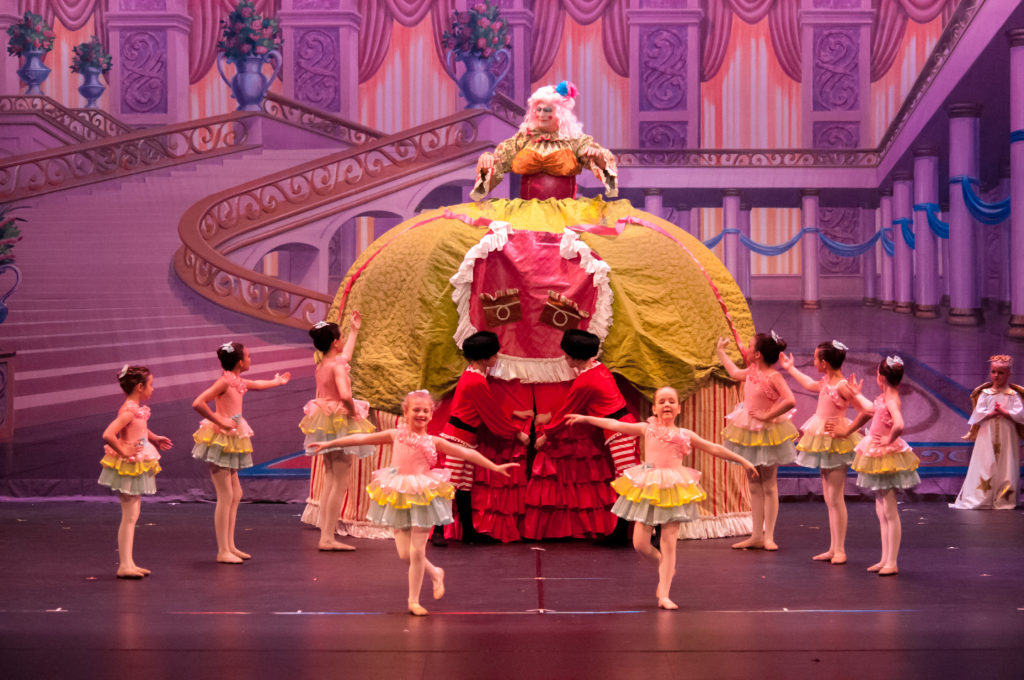 "It's almost as if Christmas is not complete without seeing The Nutcracker," she adds.
Every year, Coastal Youth Ballet Theatre incorporates something new into the production, whether it's new costumes or a new Clara. The Nutcracker has roles for children which makes it an ideal performance piece for a youth ballet company. Work on the production begins in August, and the company meets every Friday evening as well as all day on Saturday to prepare.
Four years ago, Liza started another tradition: the casting of a local celebrity to play the role of Mother Ginger. This character is a giant, jolly and comical figure— so big and round that whoever plays her has to climb up into the costume on steps— with skirts big enough to hide groups of little children who appear from under her voluminous garment and voluptuous self during the show.
"We've had local television personalities Ed Piotrowski and Frank Johnson; Cecil Chandler; photographer Gene Ho; the principal of Lakewood Elementary School; and Randall Wallace, a member of Myrtle Beach City Council play the part," Liza says. "If you're game to join the dancers and willing to be silly, the audience will love you.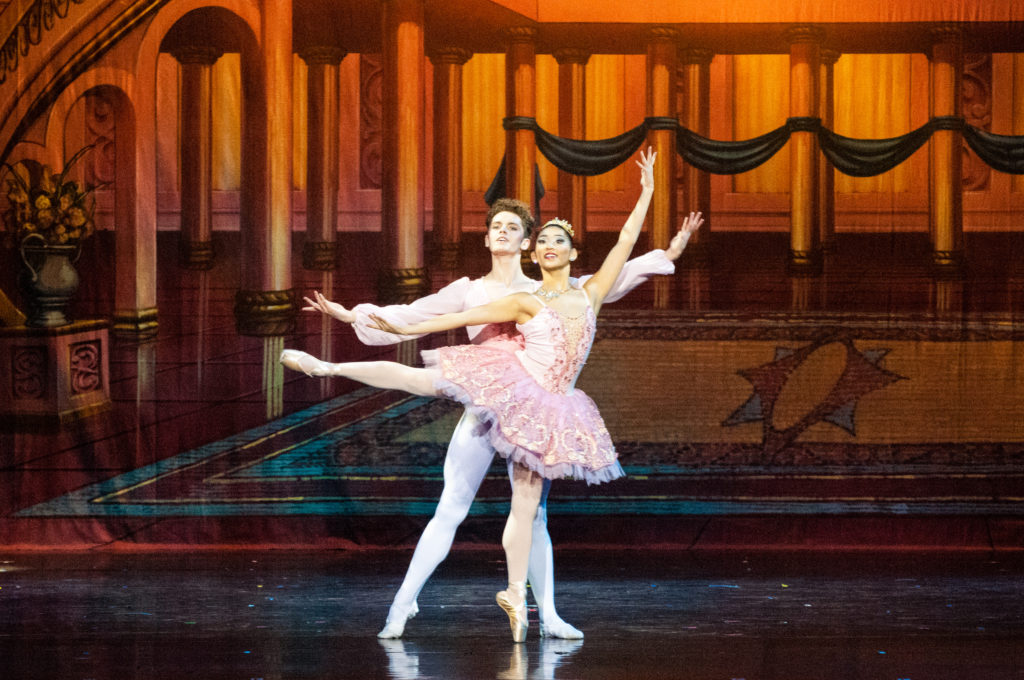 "It's more of our way to draw in community interest. We want to ask people who are well known in the community to support us. We have a roster of celebrities for this year. For each performance, we feature a different celebrity."
This year, matinee showings will be on December 14, 15, and 16 at 10am, at Coastal Carolina's Wheelwright Auditorium. These are special performances for elementary, middle and high school students which are part of Coastal Youth Ballet Theatre's Outreach Program. The program gives back to the community by offering the show to younger populations at a deeply discounted price, thereby introducing them to ballet and the beauty of this art, at a young age.
Coastal Dance Centre also has a teaching school in Murrells Inlet. The school has programs that cater to a variety of types of students. There is the recreational program— for those who just want to come in for classes once or twice a week; and there are programs for the more serious and dedicated students who are dancing 4-6 days per week.
"I am affiliated with the Royal Academy of Dance," Liza says. "We follow a certain teaching method that fuses Russian, Italian, and the French styles. We also offer classes for adults.
"When we did The Nutcracker last year, one of the Coastal Carolina University directors said that the caliber of the performance of the kids was very impressive. He didn't expect that with us being a youth ballet company."
Liza shares that her performing-company members' success is due to her own cultural predilection to listen and adhere to the instructions of her teachers— values which she tries to impart to her students. Liza's familiarity with this intense discipline and the arts runs deep: she came from a very artistic family. 
"I got into dance," she says, "because my mother was so strict she made me practice piano every day for six hours. I hated it because she made me do it. I would go through six long piano pieces and would go to sleep by midnight. My options were to either to read the encyclopedia or piano. And we had two sets of encyclopedias.
"For the first hour, I would be so angry, I would just bang on the keys as a way to express myself. By the time I would calm down, I would get into my comfort zone, and then I would be in my element and would love my playing after a while. By the time I was 10, she asked me if I wanted to study ballet, and of course, I said yes because I'd do anything to get out of piano practice." 
Even as she continued to play the piano, Liza ended up loving dance, and by the time she went to university in Manilla, she sought out ballet teachers on her own.
"Ballet in the Philippines is more of a recreational activity," she says. "I've learned a lot about it from being here in the United States and other countries abroad. There are so many programs and opportunities available, which now I share with my students."  
Liza is dedicated to her school, her students and her art.
"As a dance school owner and teacher," she says, "you turn out to be a counselor, costume manager, cleaning person, referee, and yes, there's drama, especially with the parents, and it's a lot to deal with. When the parents don't support their children or don't understand how a dancer trains, it's hard, it's a test of one's patience a lot of times. Aside from that, I spend endless hours working on grants, research, promotions, securing funding for our programs in the company, and we have very few staff members with so much to take care of."    
"But I love what I do," she continues, "despite all the challenges of very little funding and sometimes no money, difficult parents and no sleep. I love to see kids coming from nothing, getting them to work hard, molding them and eventually seeing them transform. The ones who have been able to progress skillfully in this art get to be an example for the younger ones and they are in turn, inspired and want to emulate them. That is the joy of being a teacher and a mentor to these kids."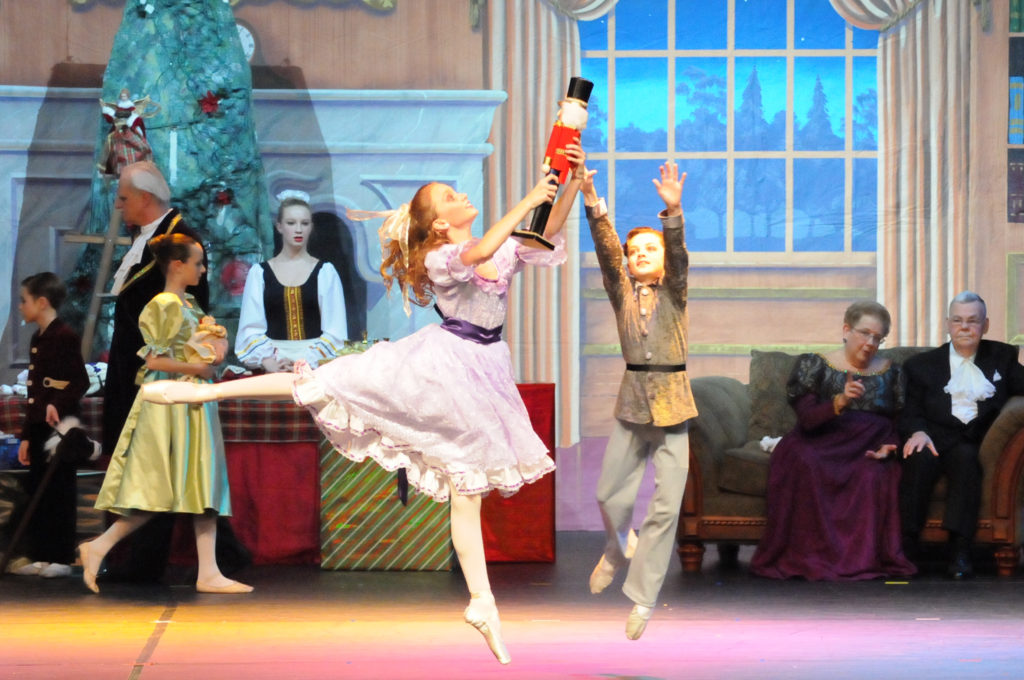 The Nutcracker
Performances by Coastal Youth Ballet Theatre: December 10, 11, 17, and 18 at Coastal Carolina's Wheelwright Auditorium.
Saturday shows at 7pm; Sundays at 4pm. Tickets $25; seniors & groups $18. Children ages 3-12 are $10. All seating is general admission.
Purchase tickets by phone, web or in person at Coastal Dance Centre Studio at the Market Common.