Bring in The Light and Do It Right
Ken van Heyningen, a friend of the Insider at the Market Common, is a self proclaimed army brat, and himself a veteran of the Coast Guard. His wife is from the Myrtle Beach area, and the two have made Myrtle Beach their permanent home since 1990.
One day, several years later, Ken's mother told her son about tubular skylights that she had seen in Florida homes; she was impressed by their beauty and quality and encouraged Ken to research them. Ken was inspired by the idea of transforming your home to let in more light, and decided to open his own business installing skylights. He opened Carolina Solar Lighting in Conway, in 1995. Almost a decade later, he began transforming the darkened interiors of house entryways by installing decorative glass panels on the front doors.
Ken changed the name of his company to Coastal Transformation in 2004, to reflect the broader scope of the additional services that he provided.
"We picked the name because we're actually transforming your space, inside and out," he says.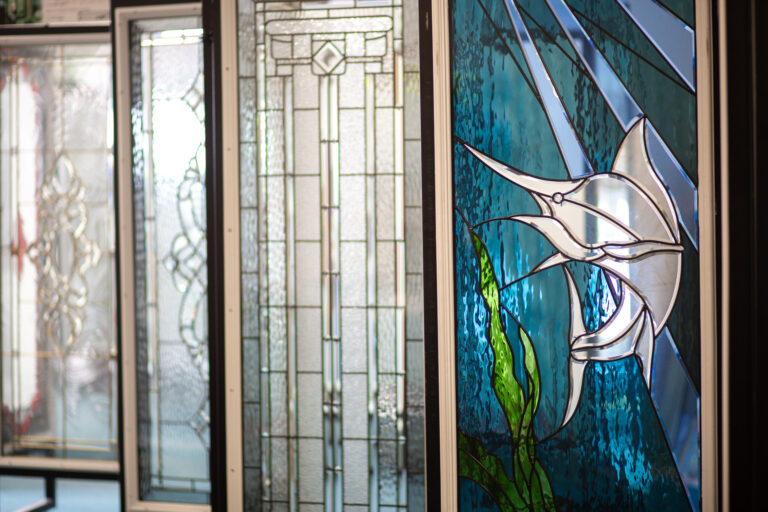 Today, Coastal Transformations installs Velux natural skylights which bring in light without heat or leaks— making them the skylight of choice for the South. They also install solar powered exhaust fans in attic spaces, which remove heat in the summer and moisture in the winter. Similarly, he installs GF 14 attic coolers; they are like fans, but designed specifically for attics and garages, and literally pull out the hot air and moisture from the garage and the attic space above it. All of this results in reduced energy costs, greater temperature regulation, and better protection against mold and mildew.
Ken feels strongly that you shouldn't have to turn the lights on in your home during the day, and enjoys transforming peoples' homes to be more light-filled and energy efficient. His work also measurably increases your home's resale value.
"Having a decorative glass window on the front door of your house will increase its resale value because it has greater curb appeal," Ken explains. "It just looks richer. If you have two identical houses side by side, one with a front door that has decorative glass, and one without, the one with the glass draws your eye to the house, and it's worth more to you, because it's prettier. Statistically, the perceived value of the home is increased by up to 6%. Full pieces of glass start o at $6.99 to install. So it's not a really high price point to make the upgrade."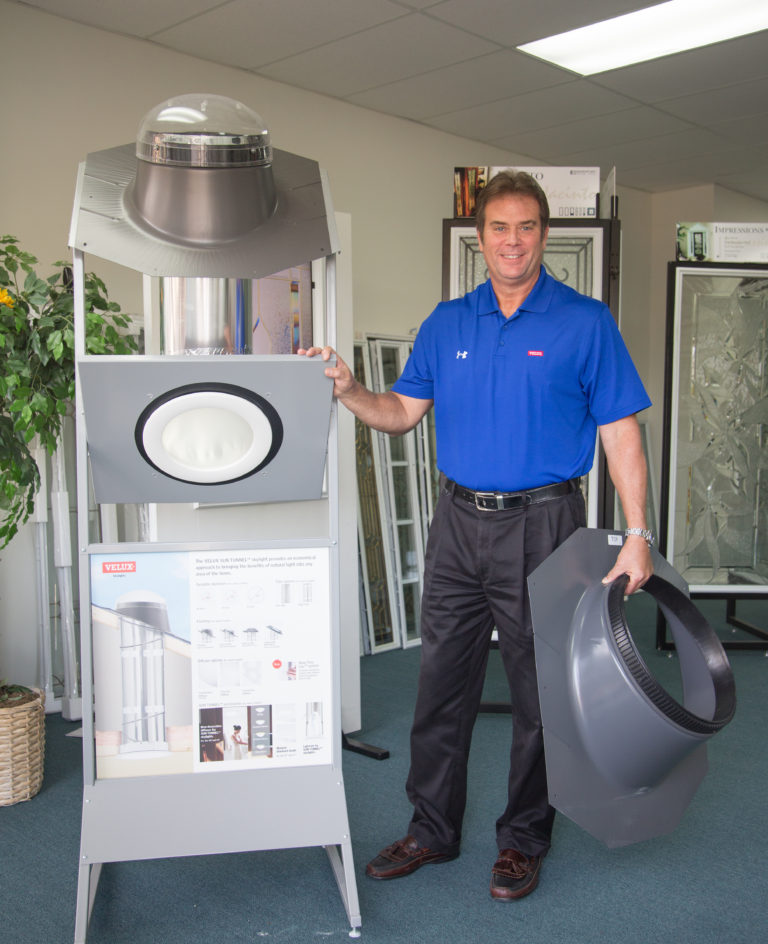 Jason, Ken's son-in-law, began working with Coastal Transformations in 2005, and the company has been family owned and operated ever since. Between the two, they consult and install everything. They have a showroom in Murrells Inlet, where people can see and select all of the products that they carry.
Ken loves what he does.
"Our tagline is, bring in the light, and do it right," he tells me. "Because our two main products bring in light and do it with energy efficiency."
"My biggest thing," he concludes, "is making people happy. I don't have any dissatisfied customers. And you can't ask for anything better than that."
Coastal Transformations
Showroom open M-F 10am-4pm, Sa by appointment.
To see more featured articles from the Insider at the Market Common, click here!