The Coastal Real Estate | Coastal Insider magazine is dedicated to connecting our unique communities of the Grand Strand. From providing valuable community information, such as local area events, businesses, and dining; to educating the public on real estate market trends, our publication offers something for everyone.
Take a look at our most recent editions below, or click the link to browse our archives.
A MESSAGE FROM OUR TEAM
When I first began working with the Insider and Berkshire Hathaway HomeServices Coastal Real Estate office, I was an executive administrator, handling all the day-to-day functions of the office. This year, I took over the position of director of property management for all the rental properties that we manage. Now, I oversee the entire property management division— which numbers around seventy properties that span the entire Grand Strand.
Our available rentals are featured every month in the real estate section of the Insider. For these rentals, I advertise the property; orchestrate the showings; conduct background checks; draw up the lease and accompanying paperwork; and conduct the full placement of the tenant. I coordinate and manage all the financials and handle maintenance requests.
With my new job, I feel I have officially found my calling in life. There's something different happening every day: every call, client interaction, and request is unique. It's a busy, dynamic and diverse position that encompasses everything from soup to nuts.
I love the comprehensive level of service that we provide to both owners and tenants. It sets us apart in this market, even though the market remains saturated with the need for both rentals and management. Since Covid, we haven't had a slow season; sixty-five of our seventy available properties are rented, but that statistic can change by the moment. Since the price for real estate has increased, so too have rental rates. Just as with real estate, things are being rented in a few days or a week— sometimes sight unseen— and they're not slowing down even as we enter the fall season.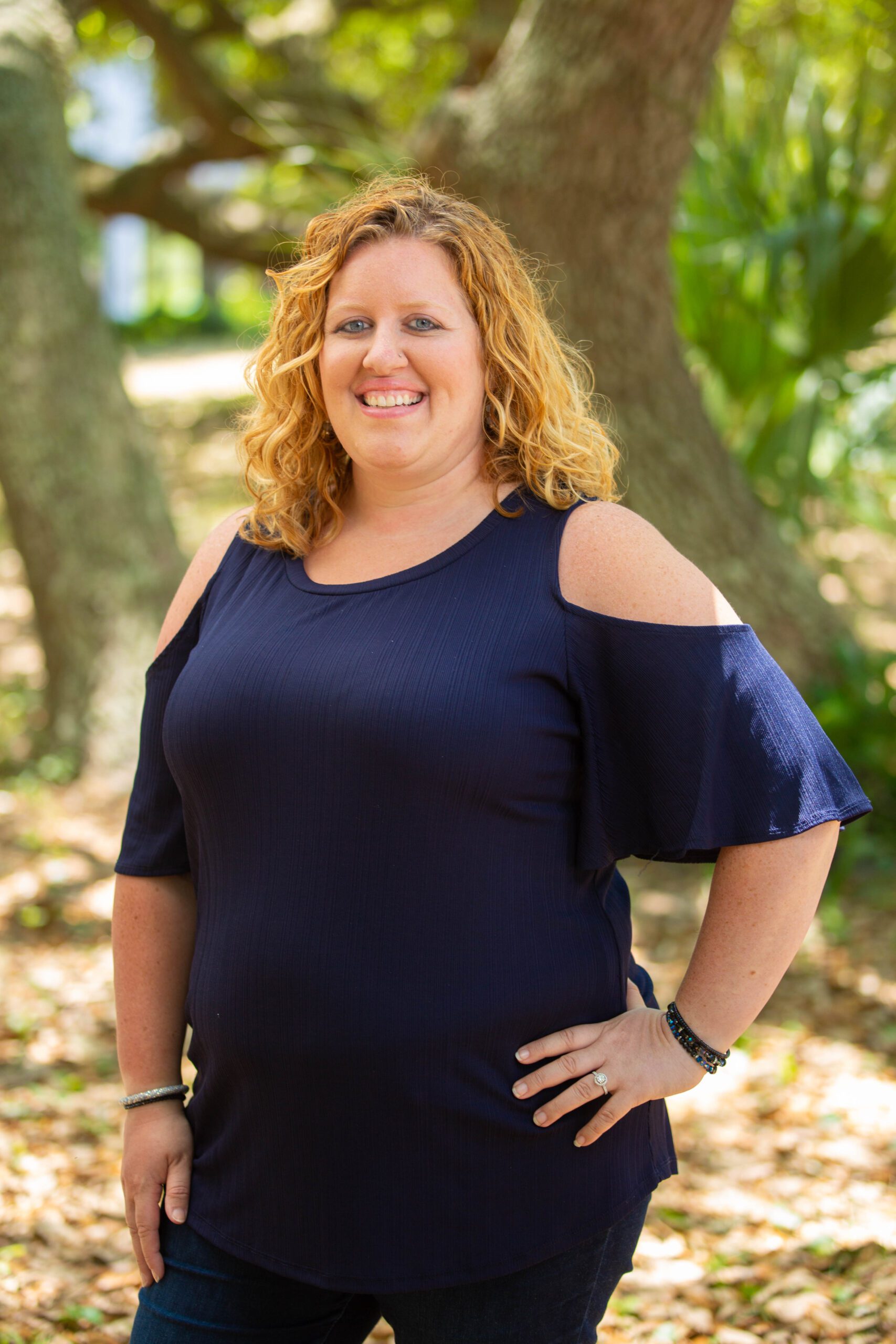 This time of year is one of my favorites. Where I'm from, in Long Island, NY, this is when the leaves change. Even though now I live at the beach, I can feel the change in the air; everything feels more alive, and my senses heightened. It's also mine and my husband's first year wedding anniversary coming up, and we're planning to revisit Savannah— the first place we visited together as newlyweds. Between my personal and professional life— it's been the happiest year of my life.
– Jennifer Assip,
Director of Property Management