The Coastal Real Estate | Coastal Insider magazine is dedicated to connecting our unique communities of the Grand Strand. From providing valuable community information, such as local area events, businesses, and dining; to educating the public on real estate market trends, our publication offers something for everyone.
Take a look at our most recent editions below, or click the link to browse our archives.
A MESSAGE FROM OUR TEAM
When I think of July, my thoughts turn to fireworks, family gatherings, the beach, vacations, and grilled food complimented by colorful cocktails. A summer month— and one to commemorate both country and Southern culture.
In rural Andrews where I grew up, we'd have a community block party every July, and everyone would turn out for it. There was always a live band— The Old Morrisville Brass Band— and there would be dancing and plenty of food and drinks. Even though I miss those good old days— the endless festivals, gatherings and wonderful people in Myrtle Beach are the basis of my soul-satisfying community today. Things change and evolve, like the place we call home, the ways we spend our time, and how we define our community— but some things— like the values we hold dear, never change.
That's as true for me as it is of our publication. As we enter our 7th year of being in print, we still retain our same mission—that of keeping our readers up-to-date on the real estate market, our area listings, stories of the people in our community, and some of the great businesses ready to serve you.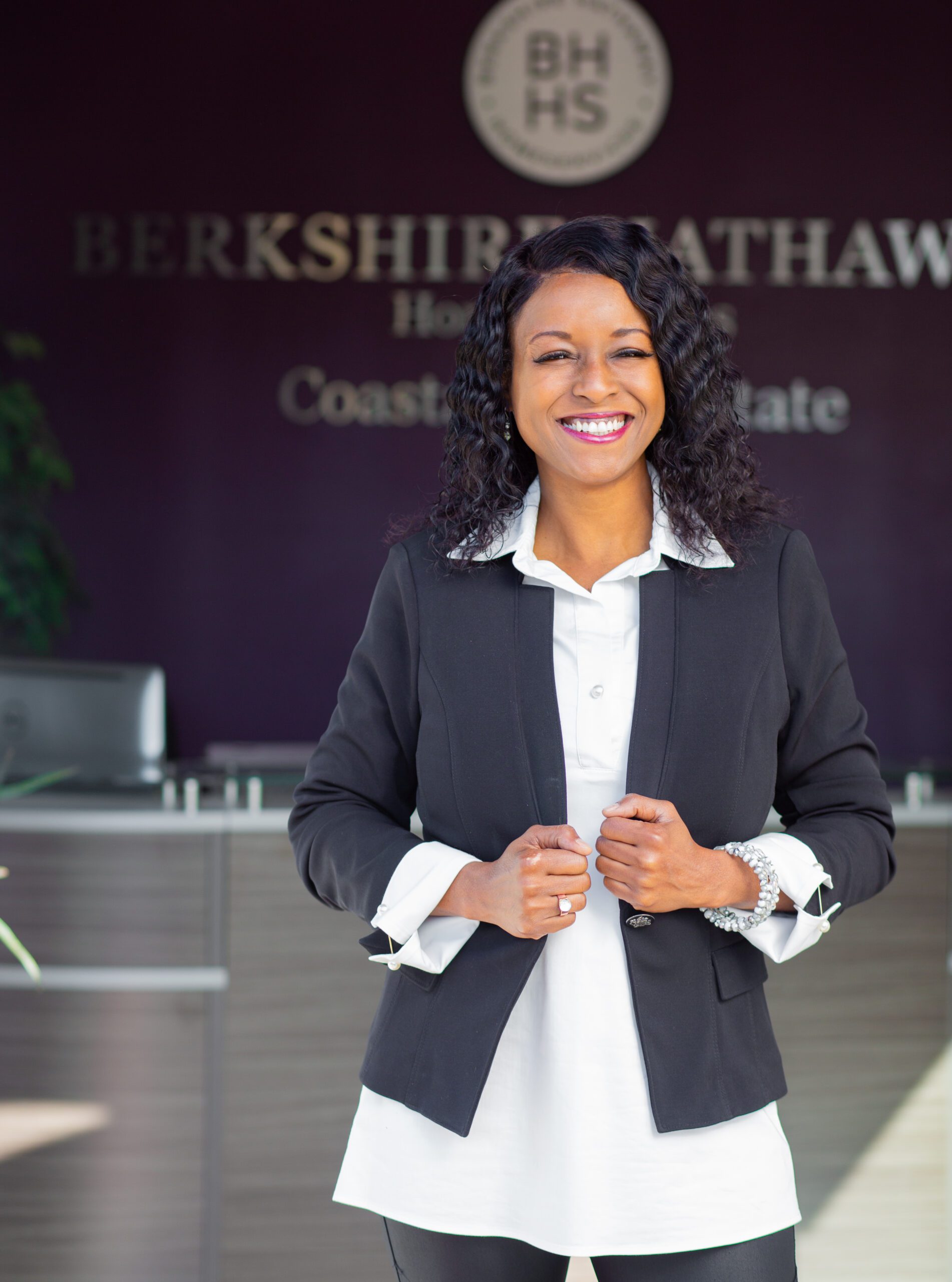 This month, we put a spotlight on Window Genie— a contractor we used to safeguard our office windows, as well as reduce the amount of glare coming through them. Not only do they do a great job, but they're cost-effective too. We also feature Gator Strong Services, who have been advertisers with us for several years. They are hard workers and devoted to their business; it's so rewarding for me to see how much they've grown in such a short time.
Lastly, I want to give a shout-out to our marketing director, Megan Parker, whose birthday is this month. Her ability to retain information and keep everything flowing, in and out of the office always amazes me. So happy birthday Megan, and have a joyful July everyone!
And on that note of joy, one of my favorite bible passages: John 16:24 "Hitherto have ye asked nothing in my name: ask, and ye shall receive, that your joy may be full."
– Latoya Grayson,
Director of Public Relations