Bringing the Healing Power of Plants to The Market Common and Beyond
by Melissa LaScaleia
This past December, Myrtle Beach native David Spang opened Coastal Green Wellness, South Carolina's first CBD dispensary store in the Market Common.  Together with his girlfriend, Crystal Walter, David conducts the primary aim of his business besides distribution to the public— to offer knowledge about the healing powers of CBD and to promote and normalize the use of cannabis in the community as a healing tool.
CBD (chemical name cannabidiol) is an organic compound that comes from the hemp, or cannabis Sativa L. plant.  In South Carolina, medical marijuana is not legal.  But CBD, which lacks the psychoactive compound THC, which is found in both recreational and medical marijuana and which makes the plant so controversial, is, and it's been shown to positively benefit a vast majority of medical conditions— everything from Alzheimers and Parkinson's, to arthritis, sleep disorders, anxiety, autoimmune disorders, and chronic pain.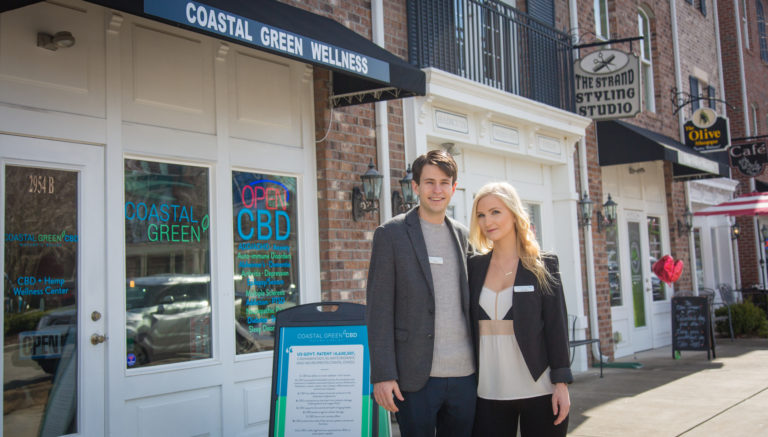 David followed the news about medical cannabis in the nation, watching documentaries and reading news articles, spurred by a fascination that something completely natural was helping people who didn't get answers from traditional medicine.
He read every book he could get his hands on to learn more.
"One day, I read a story about a mother who started a company growing CBD in Conway; she built the company as a way to have access to resources that she needed to help her daughter heal from a rare medical condition," David says.  "Her story inspired me and gave me a push to open my own store because she wasn't doing quite what I wanted to do.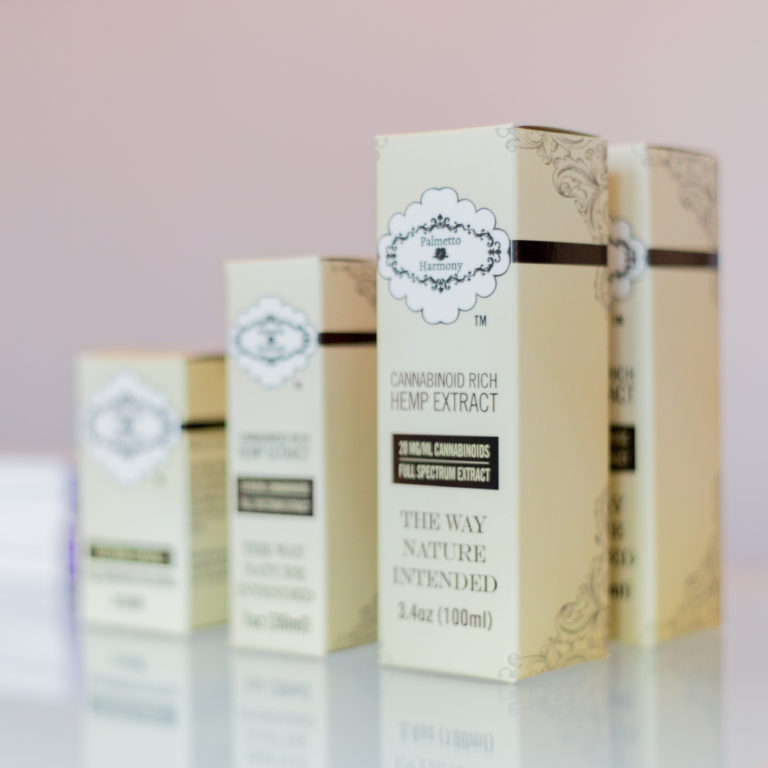 "I saw how the market is being taken advantage of.  There are smoke stores, and their products are not as beneficial as what we carry.  Because CBD is not regulated by a government agency, there's no stipulations on what you're allowed to say in advertising or the quality of the products that you carry.  That's why educating the community is so important to me.
"Everything I say CBD can do has been backed up with legitimate medical research.  Because testing protocols on illegal drugs in the U.S. is so diffcult and expensive to conduct, the majority of the documented research with case studies is coming from outside of the United States, with a large concentration from Israel and Italy.  Professor Raphael Mechoulam of Israel was instrumental in paving the way for medical research on cannabis for the world; he was the first person to really approach it as medicine."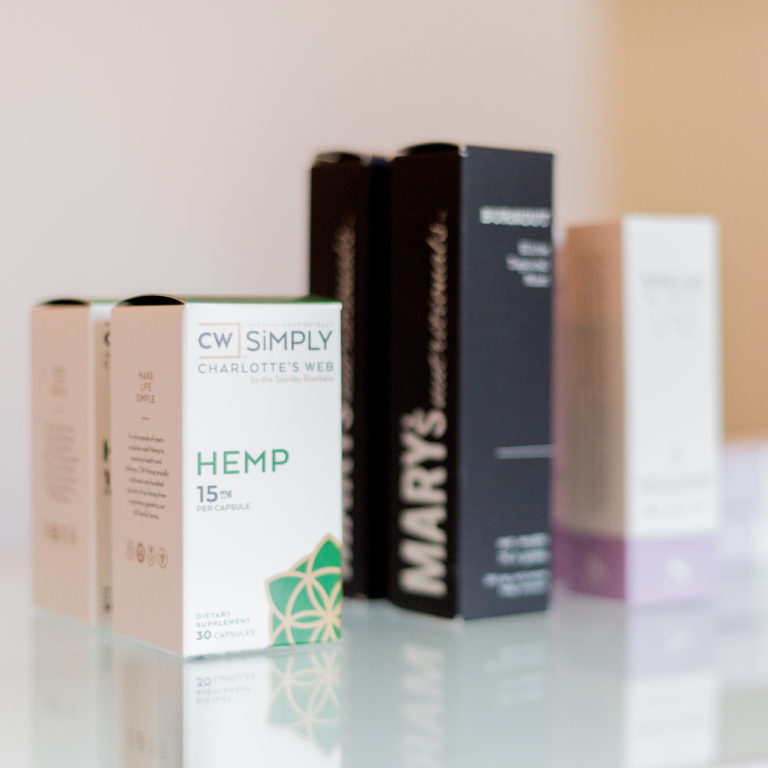 David brings in the highest quality broad spectrum and whole plant extracts to his store that he can find, all grown in the U.S.  And he and Crystal are working to compile literature about CBD; the crux of their information being taken from medical facilities.
"Particularly because I've seen how much CBD can benefit communities, it frustrated me that it wasn't available here," he shares.  "I want to help my local community through natural, safe, and alternative medicine, and take away the negative stigma attached to CBD through education."
Coastal Green Wellness
Coastal Green Wellness
Open M-Sa 10am-7pm.