Taking Good Care of Good People
by Melissa LaScaleia
Coastal Concierge Medicine & Aesthetics is a small, private, family medical practice that offers an elevated level of care for patients via concierge services. It is run by Dr. David Weitzman, M.D., who has been practicing medicine in ER and in-patient settings since 1999. 
With concierge medicine, patients pay a yearly membership fee and receive benefits like weekend phone support, on-time appointments, and extra time to address all their concerns. The office also accepts insurance patients, and retains an intimate, personal approach and feel for all. 
"I'm unique in that I practice medicine in a retro style," Dr. Weitzman says. "I get to know my patients as people, and create strong relationships with them. It's the type of warmth you would receive from a country doc, in which appointments are not rushed. It's one of the reasons we've been voted the top practice in the Grand Strand for the past four years. My patients always say things like, 'You take time with us, listen to us, and take care of us.'" 
After his residency, Dr. Weitzman completed a year-long fellowship for advanced family medicine and obstetrics with Dr. William Rodney in Memphis Tennessee. 
"Dr. Rodney took me out of the normal trajectory for the doctors of my time frame, in which we told patients what to do, and if they didn't do it we got rid of them," Dr. Weitzman says. "He taught me empathy and how not only to be a great doctor, but a good person, a great boss and good administrator. And he probably saved me from being miserable. 
"Because of him, I've served in a number of administrative roles that I otherwise wouldn't have. I was a primary care physical manager (PCPM) of the wounded warrior program, and received experience working with people with heavy addictions; and I worked with the Merchant Marine's and the Coast Guard on policy."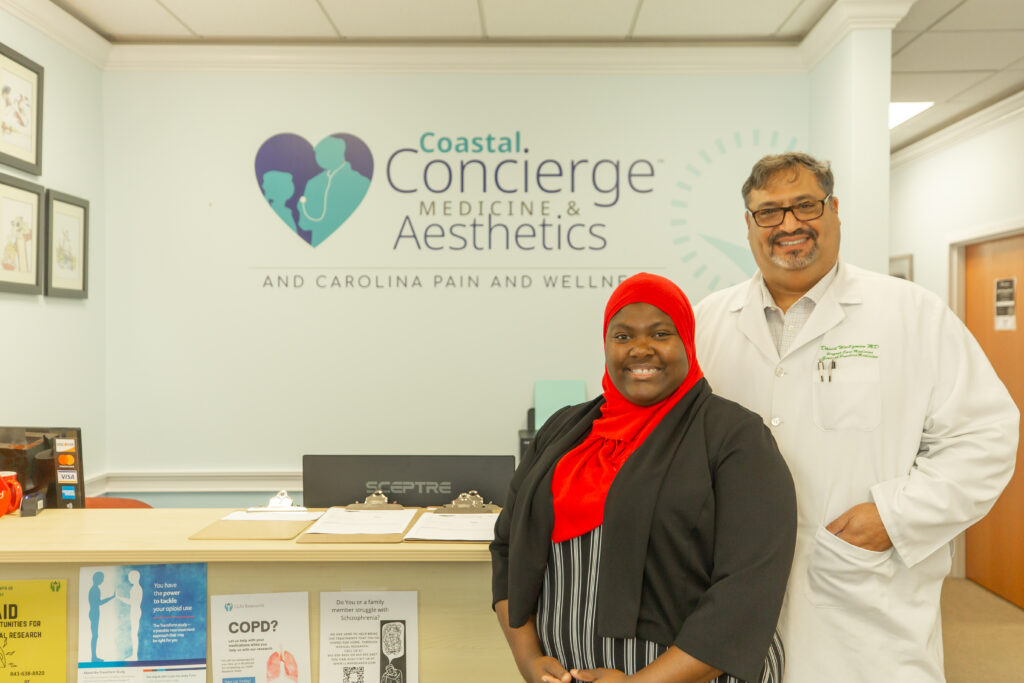 Dr. Weitzman has numerous certifications; he is board certified by a diplomat of the American Board of Urgent Care Medicine; senior consultant of medicine for the VA of Charleston; and certified Advanced Cardiovascular Life Support by the American Heart Association, to name just a few. His credentials— ranked among the top ten doctors in the state for primary care, and the top 5% in the country for awards— reflect his level of skill and care.
Dr. Weitzman likes to focus on preventative medicine to help his patients use less medications later on and live a better life in the long run. But he also empowers them to be active partners in their own care.
"I educate them on the spectrum of what things can be, and allow them to make a decision on how they want to live their life, and then we walk that path of life together," he says. "I accept people's choice to live how they want to live, and if they don't want to do what I tell them, I'm ok with that."
Dr. Weitzman specializes in adolescent care for those aged 16 and up; geriatrics; women's health; psychiatry; and pain management and addiction. 
His office also offers a range of medical aesthetic treatments that heal and rejuvenate aging skin from the inside out, thereby creating better results for graceful aging in the long term.
He and his wife of twenty-five years, Jennifer, live in North Myrtle Beach with their two daughters.