Your Eyes and Ears When You're Not Here
by Melissa LaScaleia
Have you ever worried about your home or condo while you aren't here at the beach? Have you wondered if the people you've hired to do things while you're gone are doing them? And, when a storm is on the way, do you worry if everything will be all right in your absence? Do you have an unbiased line of communication letting you know what's really going on?
Those were just a few of the concerns that worried Jack Luber when he owned a vacation home in Surfside Beach but lived 750 miles away on the Jersey Shore. It was these feelings of powerlessness and lack of security that inspired him to start Coastal Carolina Home Watch in 2005.
The company provides house and condo checks, keyholder, concierge, and custom services to part-time and seasonal residents of the Waccamaw Neck and Grand Strand areas. They can also be your local contact for alarm companies, HOAs and service providers.
"Our team provides professional and confidential services," Jack says. "We give our clients confidence in knowing that we are looking out for them while they are out of the state or country. We visit their homes and look for obvious issues that they wouldn't discover because they aren't here.
"Every time we are at their home, they receive a report with a customized checklist, including pictures or videos, that is time and location stamped, and shows our findings in detail. And because it reflects geo-location and time, our reports can be used to show insurance companies or HOAs when we were there and what the condition of the property was."
According to Jack, the biggest concerns for unattended homes and condos in our area are HVAC malfunctions, humidity issues and water leaks.
"There are many things that lead to mold growth, and it doesn't take much time for a mold issue to develop," he says. "So many things can happen in an unoccupied home, so having us visit and check things out for our clients can keep small issues from turning into big ones, as well as potentially preventing things from starting in the first place."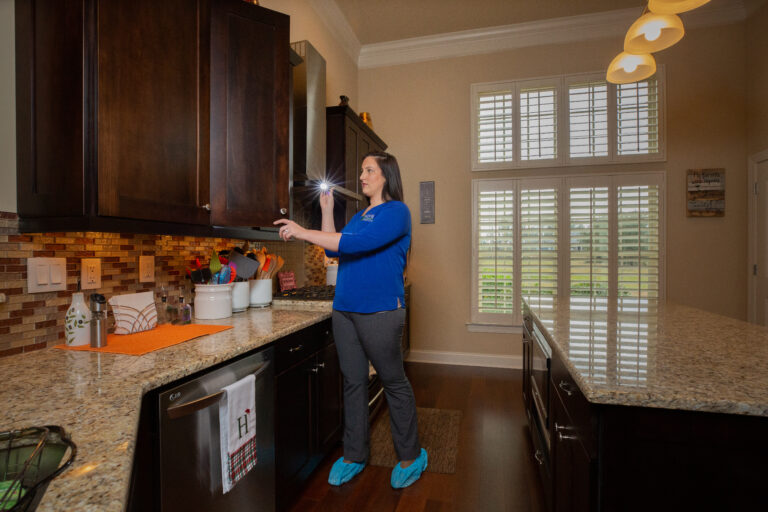 And, homeowners can rest with ease knowing that in the event of a storm, Coastal Carolina Home Watch will always conduct pre and post storm procedures at your residence. Since a house is one of the most expensive purchases most people will ever make in their lifetime, protecting it properly from damage should be at the forefront of everyone's mind.
"When I wasn't here and there was a storm or hurricane on the way, I could only hope that things were taken care of," Jack says. "All I knew was what I saw on TV, and that isn't always so accurate."
Coastal Carolina Home Watch has been accredited by the National Home Watch Association since 2010, meaning it has been vetted for proper insurance, licenses, consumer affairs and BBB complaints. Additionally, the principles have been criminally background checked. The entire Coastal Carolina Home Watch team has been background checked as well. 
Each team member carries the designation of Certified Home Watch Professional. This guarantees that any team member visiting a client's home has been trained and continues to receive continuing education, following the best policies and procedures in the Home Watch Industry.
Kevin Reed, who is a native of Georgetown, is the lead Home Watch specialist and a talented handyman. Kevin enjoys forging relationships with his clients.
"We always look out for the client," he says. "Our clients trust us because they've learned that we always provide them with our best assessment of the problem." 
Jocelyn Dewey is a long-time team member who handles the business side of things.
"Jocelyn is an integral part of what we do," Jack says. "She has been the voice on the other side of the phone for the last four years. People know and trust her." 
"I enjoy helping people," she says. "And so many of our clients have become friends because of the trust they place in us."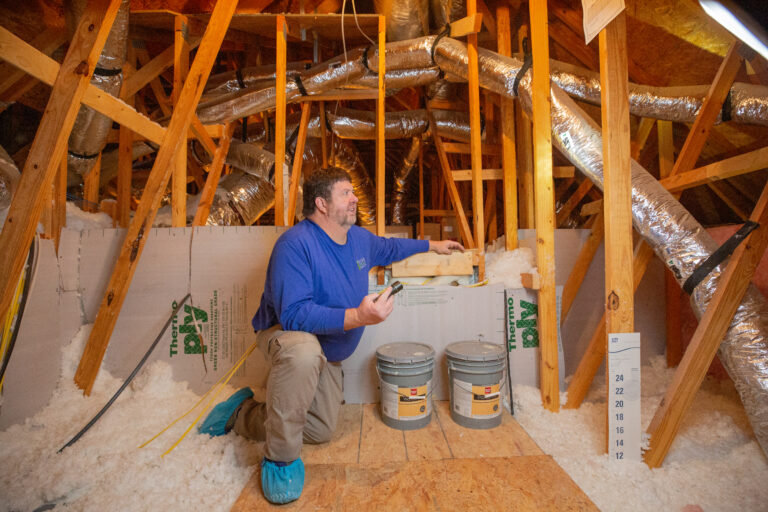 Coastal Carolina Home Watch recently added a new team member.
"Jenn Piccolo is the voice you'll now hear when you call in, and she'll be setting up appointments and coordinating your service vendor visits. She is also responsible for our social media," Jack says.
Nowadays, with advances in technology offering features like smart homes and cameras, many people don't think they need someone to check on their home.
But Jack notes that a camera can't tell you what a room smells like, or when something feels wrong. And it can't reset a modem or internet connection. Moreover, asking a friend or neighbor to keep an eye on your house still puts you in a vulnerable position.
"It's a big responsibility you're asking them to take on," Jack explains. "And there are a lot of things to consider. What if they make a mistake, or miss something that results in damage? What if they become busy, ill, have to leave town, or just drop the ball? Now, you're powerless, and now a small problem can be a big one. And if they injure themselves on your property they can sue you."
In contrast, the team of Coastal Carolina Home Watch are professionals that carry not only general liability insurance, but also professional liability, workers compensation and cyber-security insurance to protect you, your home and your privacy.
"We are your line of communication and advocate for you on your behalf," Jack says.
Coastal Carolina Home Watch carries an A+ rating with the Better Business Bureau, is a member of the Georgetown County Chamber of Commerce, the Coastal Carolina Association of Realtors, and the Pawleys Island Litchfield Business Association.
"Every home should be treated with respect," Jack says. "And for every home, regardless of what or where it is, it's our job to make sure everything is okay there. We have your back. It's what we do."
Coastal Carolina Home Watch