Your Eyes and Ears When You're Not Here
by Melissa LaScaleia
Coastal Carolina Home Watch performs house-check and keyholder services for homeowners who maintain a home at the Beach but do not live here year-round. 
"My late wife and I purchased a condo in Surfside Beach back in the mid-'90s," says Jack Luber, the owner. "We lived in New Jersey full time and came down for vacations and would rent our place when we weren't using it. But we discovered that there was no one here that we could rely on to keep an eye on it. We were 750 miles away and couldn't monitor it from that distance. 
"Things happen when you're not around and you have no way of knowing if someone isn't checking—insects and pests, mold, cracks, leaks, fires, break-ins, vandalism, storm damage. And if you don't discover those things right away, they can turn into big problems that cost a lot of money and aggravation. It's very frustrating and upsetting to show up ready for a vacation, only to be greeted with a problem instead.    
"We started this business because we needed this service. Because of the amount of renters and tourists in our area, there are always different people going in and out of homes, and no one is really paying attention. We realized that other people must need a service like this too." 
Jack started Coastal Caroline Home Watch in 2005. They perform weekly or bi-monthly house checks, using a checklist customized to your specifications, to make sure things are okay and running smoothly in your absence. They can also customize a visiting schedule. 
"An empty home is a vulnerable home," Jack says. "If somebody moves into your home in your absence, they have what is called adverse possession and they have legal rights to stay. Removing them is not as easy as you would think. Depending on how long they have been there, affects how hard it is to evict them." 
Jack has also seen instances where an individual will rent out someone else's home on Craigslist—even drawing up leases.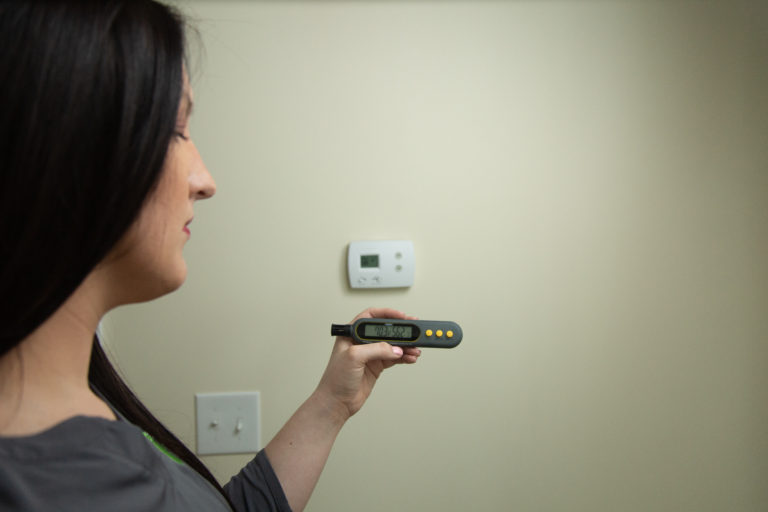 "We've had to meet the police at a few homes when people find out that their lease or rental agreement is bogus," he says. "It is so important for a professional company to be checking on these homes. We add a level of security to the home because we provide a presence. There are so many tell-tale signs that a home is empty. 
"You have responsibilities to keep up with whether you're there or not. Most HOAs have rules regarding landscaping and appearance, or request that a homeowner has a local contact in their absence. We're a line of communication for the homeowner." 
Coastal Carolina Home Watch can also make arrangements for work that needs to be done— like repairs, insect extermination, or cleaning— using their clients' existing service providers, or they can recommend companies— all of whom are insured and whom he has personally vetted. 
"We make sure that the work you're paying for is done correctly," Jack says. "Too many times, people contract with a landscaper or another kind of service, and because those folks are not there, the job is not done as well as it should be. We'll do whatever we can to make life less stressful and more enjoyable while you're here at the beach. If you have a request, let us know, and we'll do our best to accomplish it. Taking care of the customer, looking out for them, is what we're all about. Their best interests are the most important thing in my business." 
Jack feels fortunate to have such a loyal, dedicated team that is in alignment with his mission working with him to help safeguard his clients and their homes.
Jocelyn Watson handles all the scheduling for Coastal Carolina Home Watch. 
"This place doesn't run without her," Jack says. "She grew up here, so she's familiar with the area and the things that can go wrong."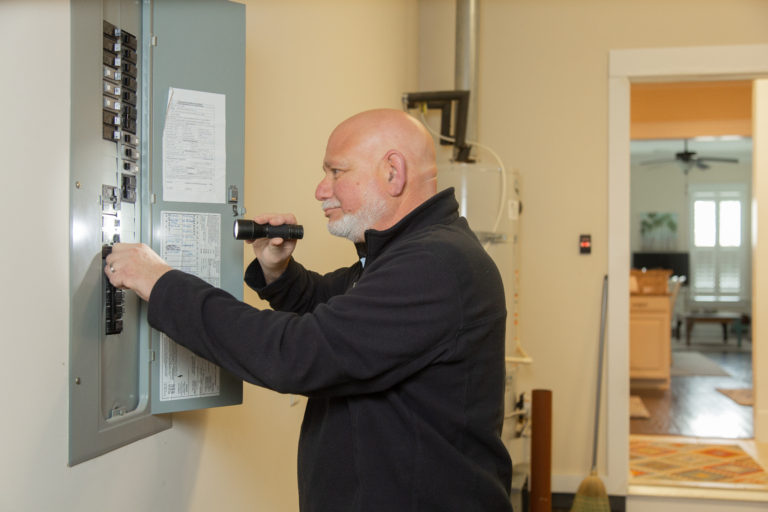 Kevin Reed is a native of Georgetown County and the company's lead home watch expert. 
"They know what needs to be done and they do it," Jack says of his team. "They understand the values and vision of the business, and are on board with that."   
Many people might wonder why a service like this is necessary? Why not ask a neighbor or friend to watch your home? 
"Your neighbor isn't insured for this, and they're doing you a favor," Jack says. "If something happens, are they equipped to handle it? Are you a priority for them? They could be traveling, get sick, have a personal crisis, or just get busy—all things that might prevent them from checking your home. 
"If they miss something, or just-plain drop the ball and there is a problem, what can you do? You're still powerless to fix the problem or at the least, it's now a big problem for you. And if they injure themselves on your property they can sue you." 
Jack carries general and professional liability insurance, as well as workers comp, and cyber-security insurance to fully protect his clientele from any type of exposure. 
With every visit, Coastal Carolina Home Watch will send you a report which includes pictures, comments and even geo-locating, noting the time and date they were there, and what they checked. This report can be used as documentation for your insurance company in the event it's necessary to make a claim.
"We're going to notice problems and give people the best description of what is happening so they're able to make an intelligent decision as to how to take care of it," Jack says. 
Jack founded the National Home Watch Association in 2009 so that he and other companies like his would have a set of standards, procedures, and requirements that they must adhere to in order to ensure the integrity and reliability of the services they provide.   
Home watch services are not regulated by the government, so Jack began this association to establish ethics, procedures and standards that all companies must follow in order to be accredited with the association. Today, he has members all over the United States and Canada. 
"Every home should be treated with respect," Jack says. "And for every home, regardless of what it is, it's our job to make sure everything is okay there. We have your back. It's what we do."
P.O. Box 2359, Murrells Inlet