by Healthy Home
With the current climate of Covid-19, people now more than ever before want to know how to clean and disinfect their homes and businesses properly to stay safe.
A poll by The American Cleaning Institute, has found that 4 out of every 10 Americans are not using disinfectant sprays and wipes properly— a scary statistic.
Below are The American Cleaning Institute's key tips to properly disinfect surfaces. 
Pre-clean any surfaces prior to disinfecting to remove any excess dirt or grime. Use the disinfecting spray or wipe as directed on its label. After disinfecting, let the surface air dry, making sure it stays wet for as long as recommended on the product label (usually at least 10 minutes). This is absolutely critical to ensure that the proper germ or virus kill takes place as intended. Don't reuse a disinfectant wipe.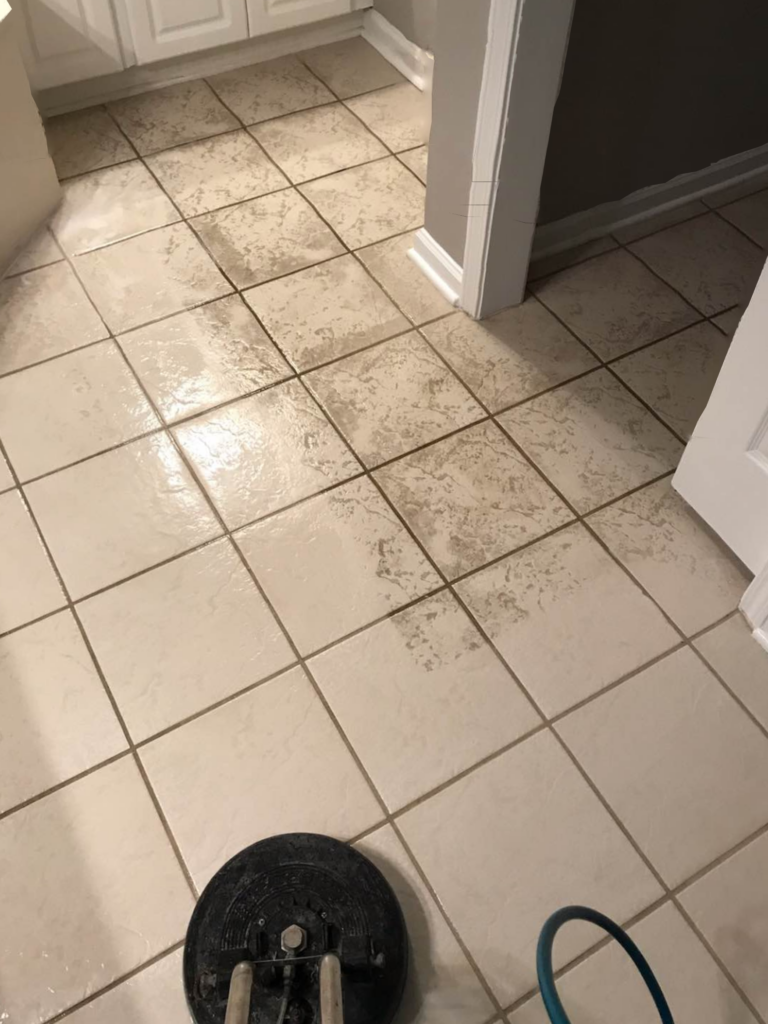 Remember that the priority is cleaning— disinfecting should always take place last, as disinfectants are not as effective when applied to uncleaned surfaces.
Green Seal, another organization, reminds us that when you clean, you create a safer and healthier indoor environment. 
Carpets, upholstery, mattresses, hard flooring and air ducts should all be cleaned on a regular basis. It's not the visible soil that affects your health— it's the unseen germs and bacteria. 
A recent survey found that 90% of the soles on shoes had traces of dead matter on them. Even hard flooring appearing clean can be a reservoir of bio contaminants. 
Viruses and mold spores have always been all around us. They are nothing new. Simply continue regular cleaning and maintain a clean environment to stay safe. A virus is very opportunistic— even if there is .1% of RNA left, once it attaches to a host it will grow again. A virus does not like warm, dry air so keep the humidity down in your home too.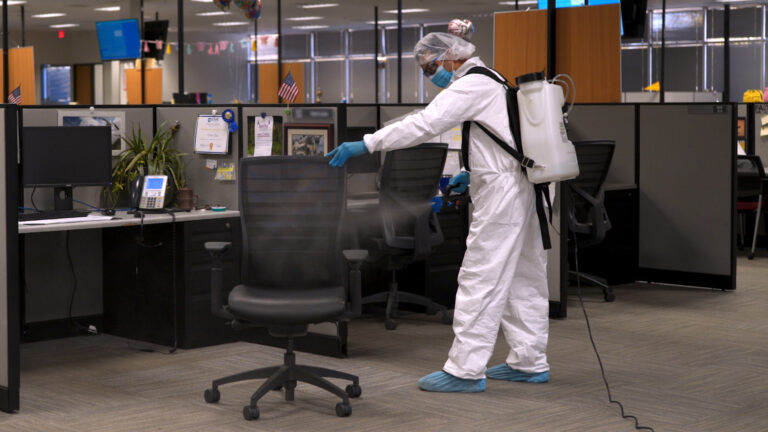 For businesses, it's also important to prevent cross contamination by using separate cloths for each individual surface that you're cleaning, then allow ten minutes for the surface to air dry for the disinfectant to work.
If using a disinfectant fogging for an indoor space, it's critical that you first clean the interior surfaces, and that the fogging is administered by a technician in full PPE gear to prevent any contamination from the technician.
Secondary exposure of uninfected people to objects and surfaces with residual viral particles is more likely with Covid-19 than the normal flu, as some early reports from the CDC indicate that the virus may remain visible on nonporous surfaces for up to nine days as compared to the 1-3 days for normal influenza viruses. 
While the exact extent of disease transmission from contact with surfaces is currently unknown, initial indications are that prolonged exposure to contaminated surfaces does lead to higher infection rates.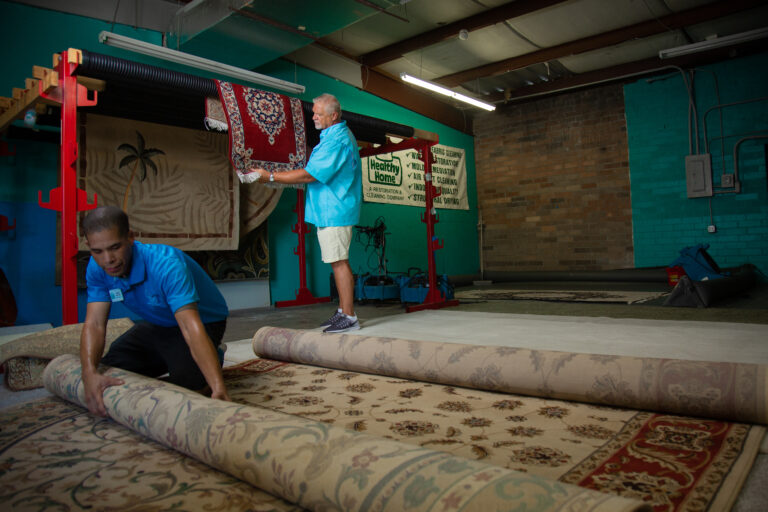 HEPA vacuuming and the use of air scrubbers can also improve the environment by reducing the level of airborne particles. The removal of aerosolized particles during the cleaning process may further improve the overall cleanliness of your space and reduce transmission risks.
To break the chain of Covid-19 from secondary surfaces is serious work and carries some risk. Therefore, all safety and health procedures must be followed without exception. 
Healthy Home has been serving our community in the business of cleaning since 1986. We clean for health, not appearance, and during these times, you need a clean you can trust.
We follow a strict and reliable protocol and are happy to share our cleaning methodologies with you. A great quality company will do an ARP test before and after to show you their results. The test does not identify viral contamination of the space, but will give you the overall reduction in biological contaminations whether you're a homeowner or a business.