Becky Large (left) and assistant, Stephanie Olson (right) pose with CAN's signature golf cart in Surfside. Surfside Beach was designated America's first Autism-friendly travel destination. (Photo Meganpixels Parker/Latoya Grayson)
Come Play With Us, Yes You Can
by Melissa LaScaleia
Champion Autism Network (CAN) is a non-profit 501(c)(3) organization that provides traditional family experiences modified for those who have autism. It was founded in Surfside Beach in 2013 by local resident Becky Large. 
"At the time that I started it, there were a lot of organizations that supported the person with autism, but there didn't seem to be any that supported the family," Becky says. "Autism impacts the entire family. When you go to leave the house, the person with autism might experience stress and anxiety and throw a temper tantrum. That can lead to a lot of judgement amongst friends, family and strangers. Your social circle gets smaller, and a lot of times you choose not to go out." 
With CAN, Becky and her team create and promote a variety of monthly events that are sensory-friendly, so that the entire family can come out and play. They also spread autism awareness to reduce judgement and support autistic families when out in public.
She has made community movie viewing experiences in which the lights are up, the sound is down, and people can move around freely. 
"Lights, crowds, smells, and loud noises or music can cause stress and overload people with autism," Becky says. "They are highly susceptible to what's going on in their environment. Our movies are a different viewing experience, but one in which the entire family can participate. It has a much more balanced effect on the person with autism." 
At the monthly birthday bowling bash at the Myrtle Beach Bowl, the house lights are up, the music is off, and it's a great opportunity for families to have a joyful experience and celebrate everybody's birthday. 
"There's a lot of challenges to being autistic," Becky says. "It's not just sensory overload. Many have to learn how to socialize, some are even non-verbal and have to learn how to speak. It's a tough life. And that trickles down to affect the entire family. Many people are so grateful for the outings we do, because we make it possible for parents and families to socialize and make memories." 
To facilitate the memory-making, families with autism can join the CAN Card program, and download a list of local area businesses that participate in the CAN network. Every business in the network offers either a service or a discount to autistic families as a way to show support.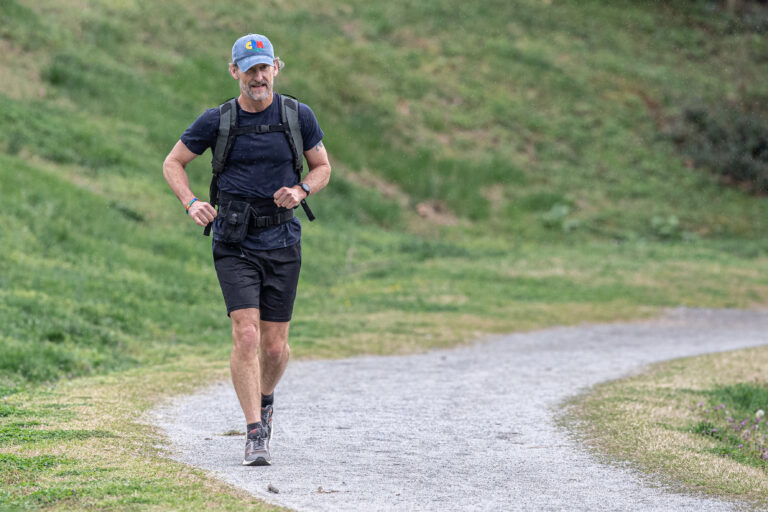 "We've been training and certifying businesses, venues, resorts and restaurants as autism friendly in the area locally, since 2015," Becky says. "Families show their CAN card at participating businesses, and every business offers something different. For some, if there's a wait and you show your card, you can move to the front of the line. That's a wonderful thing for families with an autistic child. 
"The whole impetus behind CAN was to offer support to autistic families and give them a dignified way to acknowledge that they are autistic. When the business participates, the staff knows what to do, where to seat you, and how to treat you, and the business gets patronized from a loyal and growing population." 
Businesses have three levels of engagement from which to choose: the participation level offers a discount to autistic families; supportive means the business and 80% of the employees have taken the online training in how to interact with autistic people; and the champion level includes training and safety plan development in the event that an autistic child tries to run away. 
"If an episode arises, we've identified safe areas and communication methods for the team," Becky says. "If someone runs, everyone knows where to go and what to do including the family, so it's standardized across the board." 
Currently, Becky is celebrating CAN's recent partnership with Bluegreen Vacations— a national organization that has resorts all over the country. David Boyer, one of the general managers of the organization, has a son on the spectrum. He reached out to Becky to establish an initiative that would transition all of their resorts across the nation to be autism friendly. 
"This is a huge effort and initiative and we are just thrilled," Becky says. "We already trained the five Bluegreen properties in the Myrtle Beach area, and by mid June we'll have completed training for corporate to implement it nationally. Now we can spread our reach of autism awareness." 
Becky has a training squad that's traveling to all the locations nationally. The team will conduct walkthroughs of the property and develop a safety plan in the event there's an incident. The remainder of the training is held via live webinars online, and also includes training for new employees.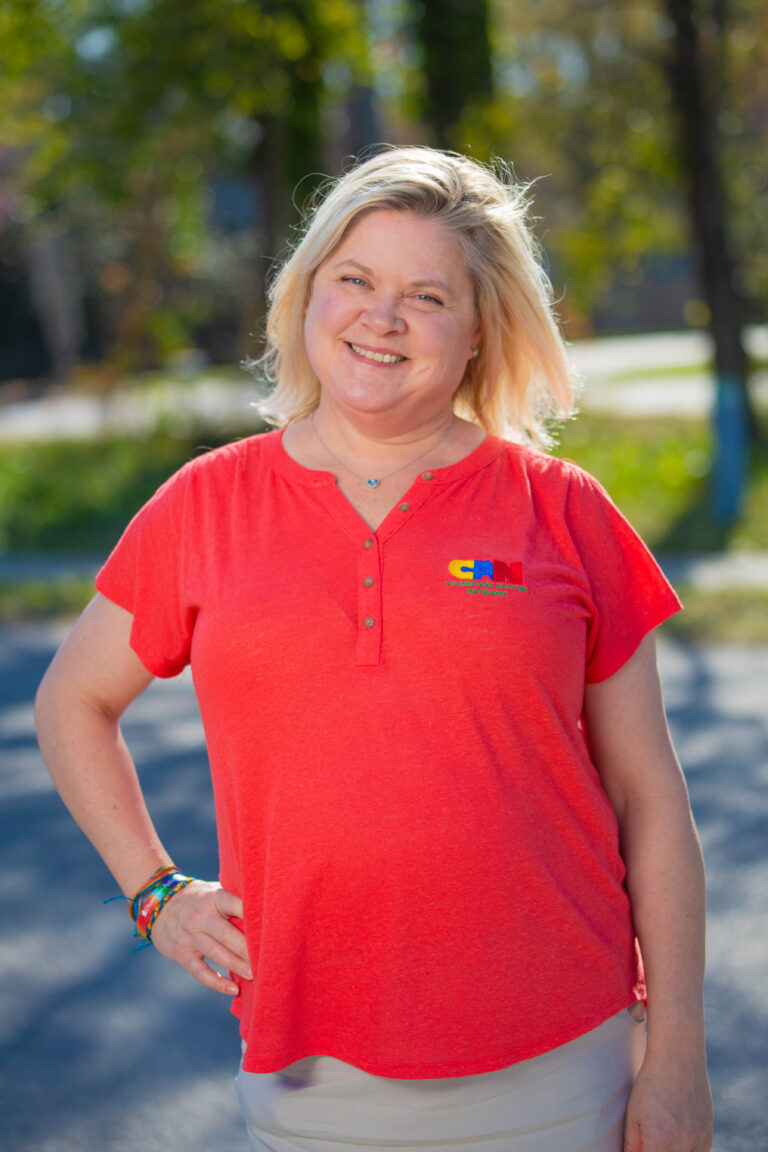 Becky is touched by the support her organization has received in the community since its inception. This year, Richard Sexton, a family friend, is running a full marathon every day from April 28 through May 26, carrying a 25lb slamball he nicknamed Slappy, on his back. He will run a total of 750 miles by the time he is complete. The purpose is to raise awareness for autism as well as $50,000 for CAN. 
The 60-year-old entrepreneur began his race in Hot House, North Carolina, on the border of Tennessee. Over the course of 28 days, he is traversing South Carolina and will finish in Surfside Beach— the first autism friendly travel destination in the country. The day he finishes is also his 25th wedding anniversary. 
"Slappy represents the challenges that people with autism and their families carry every day," Becky says. "It's uncomfortable and not easy. Running with a weighted backpack is a sport called rucking. Runners put flat, weighted plates inside a backpack. Slappy is a round ball, and as such, it's been a real issue for him trying to figure out how to carry it." 
Richard won't run without Slappy. He says that people with autism and their families can never put the weight of autism down and he doesn't want to either. For him, the ball represents the awkwardness of never knowing what you're going to get in a situation. It's constantly shifting. 
"We've developed movement routines that our entire community can do, to exercise daily along with Richard, stand with him, and be a part of this," Becky says. "We already have $10,000 towards our $50,000 goal. Anything people can do to support Richard buoys him and us too." 
Check the CAN website for the list of the most recent events and to get involved. Becky is always looking for more businesses to participate and show their support for families with autism. 
"My son was the inspiration for starting CAN," she says. "If it wasn't for him, we wouldn't be doing this, but now it's so much bigger than him."