Improving the Beach One House at a Time
by Melissa LaScaleia
CertaPro Painters is a local, family owned and operated franchise started by husband and wife team, Doug and Robin Bland. 
Ryan, their son, works as the residential sales associate; their daughter, Taylor Teters, is the office administrator; Camden is a student at Coastal Carolina University and works part time at Sherwin Williams learning the painting industry, with plans to one day find his own niche in his family's company.
CertaPro Painters is one of 330 national franchises. They offer residential and commercial interior and exterior painting as well as kitchen and bathroom cabinetry refinishing, and some carpentry work. Refinishing is one of their most requested services, as the process typically costs a third of the price of new cabinets and the results look brand new.
CertaPro Painters services people along the majority of the South Carolina coast, from Little River to North Charleston, including the inland areas of Conway, Longs, and Loris.
"We're trying to change how the painting industry is done as a whole," Doug shares in speaking about his company. "One of our family members will manage a customer's request from beginning to end so the customer feels comfortable knowing that if they have any questions or problems, they're working with one person who knows their situation instead of multiple channels and people. It gives them a voice."
"Your home is your biggest personal investment, and we like our customers to feel comfortable having us in it. All of our painters undergo background checks. We make sure they have access to all the latest tools and resources, and validate their skill level and assign them a project that is aligned with it."
For Doug, having a personal approach in the day-to-day administration of what he does is what sets him apart and helps him builds customers for life.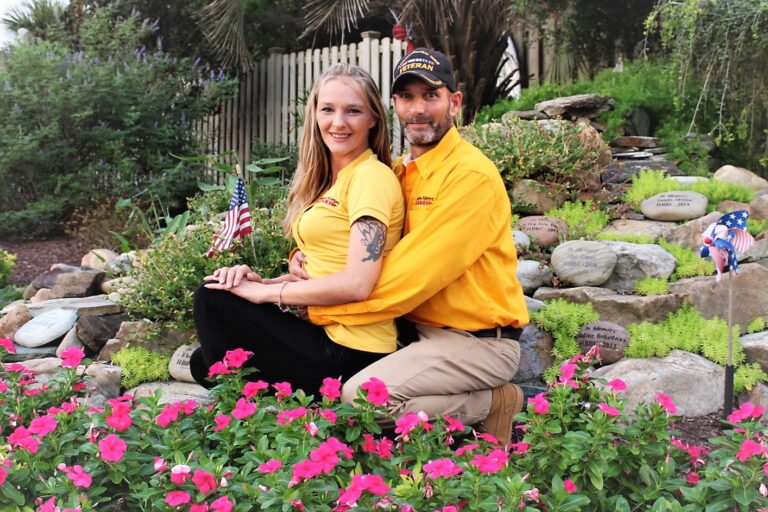 "We wanted a different spin on what the painting industry has traditionally been," he shares. "We heard too many stories about people paying down payments in the thousands of dollars never to hear from the contractor again, or to not hear from them for many weeks, causing a great deal of anxiety."
For this reason, CertaPro doesn't require a deposit upfront for any of their projects. And… they don't require payment until they finish a project.
"We want our customers to know that we're committed, will follow through, and will work hard to satisfy them," Doug says.
Before CertaPro, Doug worked in business management for Xerox for 25 years, orchestrating large-scale billion dollar projects.
"Xerox was known as a worldwide leader in corporate training," he says. "When I look at what made me a success at project management, it was because I cultivated qualities like accountability, creating a customer for life, and a disciplined approach; these are all key factors that translate from one industry to the next. 
"As I looked to make a career change and be more involved in the local community that I loved, I looked for something that fit those core values."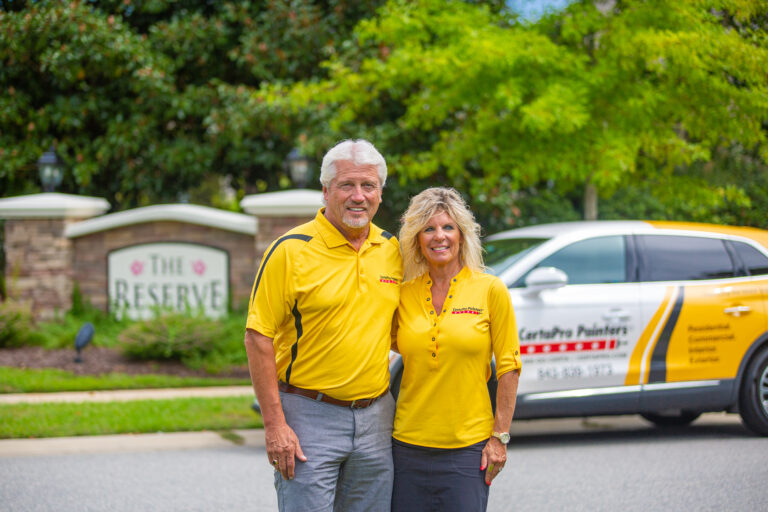 "CertaPro fit in every aspect; they are different from your normal painting company. And in working with my team and customers every day, those values dictate how I run my business."
John Pettry, CertaPro's job-site supervisor, has been with the Myrtle Beach team since the beginning.
"He has a background as a Marine," Doug says. "And his talent and skill level is unparalleled. I have yet to come across a skill or technique he cannot do. Together with his wife Jenny, he's been an integral part of our company and we appreciate him so much. I have some customers who when they ask us to come back will specially request John." 
During all of Covid-19, CertaPro has remained open and functioning, as they are considered an essential business.
"Our crews are continuing to follow all the guidelines set forth by the CDC and SCDHEC," Doug says. "The safety and health of our customers and crews, along with the satisfaction of our clients is of utmost importance to us."