by Melissa LaScaleia
CertaPro Painters is a family owned and operated franchise that is new to the Myrtle Beach area. The company was started by husband and wife team, Doug and Robin Bland in 2019. Their son, Ryan, is working as the residential sales associate; their daughter, Taylor Teters, is the office administrator.
"My father's main goal in beginning this enterprise was to offer people professional service while positively contributing to the community, and leaving a legacy for his children and grandchildren," Taylor says. "Recently, my brother and I have come on board to work with our parents to help get this off the ground."
CertaPro Painters does residential and commercial interior and exterior painting, as well as re-finishing and painting of kitchen and bathroom cabinets, and some carpentry work. They service people along the majority of the South Carolina coast, from Little River to North Charleston, including the inland areas of Conway, Longs, and Loris.
"Our family has been vacationing in Myrtle Beach for the past twelve years, every year at Marina Inn at Grande Dunes," Taylor says. "We rented the same condo every year. My dad first came to Myrtle Beach after college, and has been vacationing here ever since. My mother has vacationed here since she was a child. They both know and love this area."
As a young adult, Doug met Robin in his native Virginia and began a career in corporate America working for Xerox. The company relocated them to Columbia, South Carolina, but the two had a vision of moving to the beach.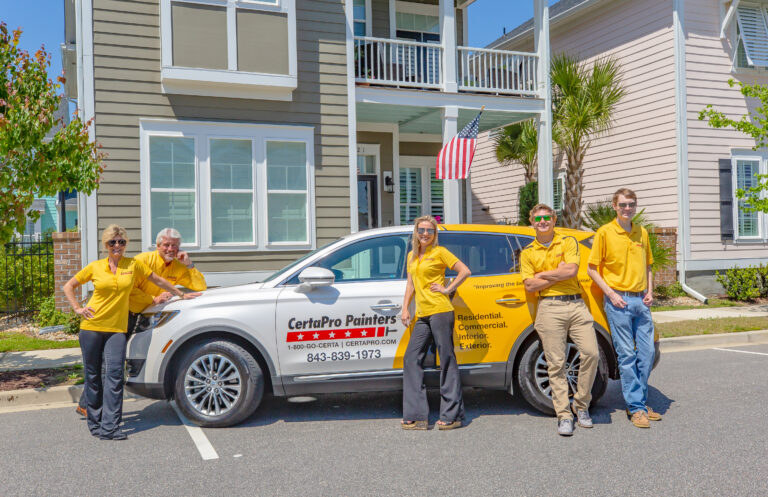 Several years ago, they did just that. Doug decided to leave his career of twenty-five years and began looking for a way to contribute more to his local community, the community that he loves so much.
In exploring his options, Doug thought that CertaPro, with their values on professionalism, superior organization, and client-centered focus, would be the best fit for him. And they thought he'd be a great fit for their brand.
"CertaPro is very thorough with their training," Taylor says, "and very particular about whom they allow to partner with them because they want to maintain the high standards of their brand, and don't want anybody to fail. They are staking you out as much as you're staking them out."
When Doug first began, he worked as a one-man show until Taylor and Ryan were ready to come aboard.
"We all moved here in stages," Taylor says. "In 2013, I spent a year at Coastal Carolina University. I loved it here but missed my family so much, I moved back after a year. In 2017, my brother moved here to offer dolphin and jet ski tours. My youngest brother, Camden, is taking classes at HGTC currently and is expected to join the family business in the near future."
Part of Doug's philosophy in giving back and paying kindness and service forward is exemplified by the way he runs his business.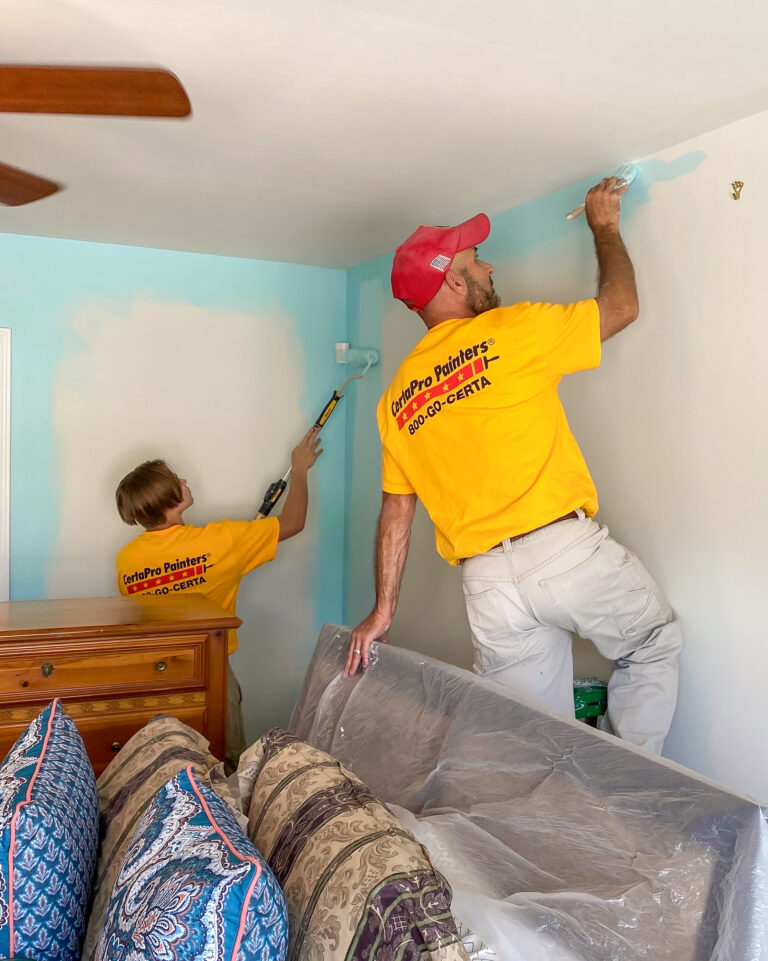 "If someone has a problem and we can fix it, we do," Taylor says. "We go the extra mile. Anything and everything that we see while we're there painting, we'll take care of. Whether it's dusting a chandelier that nobody noticed, or fixing a leaking sink, it's the small things that we notice and care about and do something about that really distinguish us from other companies. That's what sets us apart." 
As part of their process, CertaPro will send out daily updates to keep clients informed about what was completed that day, and what the game plan is for the next day.
"This is part of our CertaPro certainty pledge that shapes a customized service with you," Taylor says. "We create a road map from start to finish so you can track our progress."
During COVID-19 restrictions, CertaPro is still open and functioning, as they are considered an essential business.
In addition to providing hand sanitizer at every in-person estimate, the company has introduced virtual online estimates in which customers can send in pictures, measurements, and descriptions and receive a quote for their project.
To ease their clients' minds and ensure complete satisfaction, CertaPro enlists the aid of cleaning crews to come in and clean all areas that were touched during the project.
"We've had great feedback," Taylor says. "Our customers are pleased we're going the extra mile to ensure their safety as well as our own. This is also a perfect time to schedule exterior paint jobs. We're still following our goal— to improve the beach, one house at a time."