by Melissa LaScaleia
Vic Cotoia got started in the plumbing industry twenty years ago when he was living in New York.
"I was working in retail management," he says, "and decided to pick up a trade because I wasn't happy. We had no plumbers in the family, so I opened the phone book and started reading down the list of plumbers and called to see who would be willing to train me. I literally got hired in five minutes with the offer to apprentice myself out."
Vic went on to work as a plumber for a large outfitter for ten years, learning installation in new construction, as well as service and repair. It was in the latter category that he found his niche passion.
"I really liked doing repairs," he says. "There are so many different types of fixtures, it's never-ending what you can learn. 
"Plumbing is so important. You go into someone's house and they can't take a shower because it's not working. When you're leaving, the gratitude they have to you is so rewarding. I always liked that."
For the first ten years, Vic found the variety of visiting multiple homes a day each with its own diverse array of plumbing challenges, to be stimulating and fun.
"It was always different," he says of his days. "But as time went on, I moved to Myrtle Beach, I worked for several different large companies, and I found not as many plumbers were as passionate as I was about this work. Rather than doing the detective work of finding the right parts and putting them in, they'd rather just cut it out and put in a new one.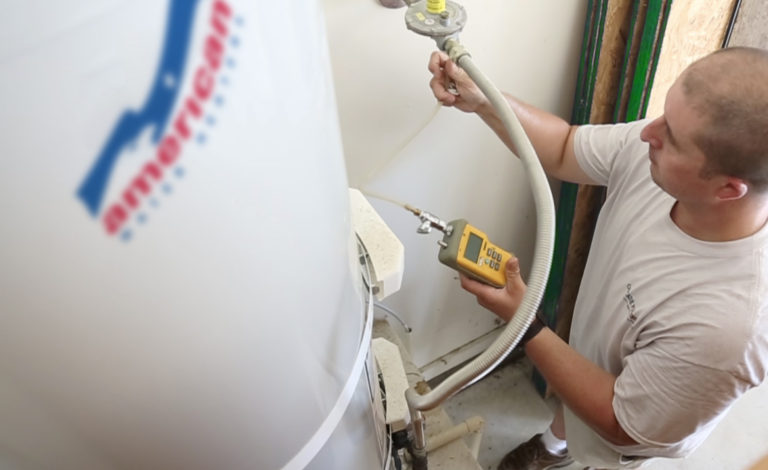 "When it's a large company, you have a revolving door of employees, so it's easier and cheaper to train someone to replace something rather than fix it. And that way too, they're making more money geared towards selling. But it's more expensive for the customer.
"My construction background gave me the knowledge of what was happening behind the scenes so I could properly diagnose and repair the problem. And the diagnosis is the most important part of solving any problem. My knowledge and approach was different."
Several years ago, Vic was working for a company, following all the rules, doing exactly what they wanted. He was getting overwhelmingly positive feedback from all of his customers; so much so, that the company was in disbelief, and began questioning his motives. 
"That was when I realized it was time for me to go out on my own," he says. 
Vic, with the support of his wife and now business partner, Amber, opened his own small business, Cascade Plumbing, in 2015— specializing in the lost art of plumbing service and repair.
"It has hit the ground running," Vic says. "And my only recipe has been to answer my phone, follow up with someone, and tell them the knowledge I have about their plumbing fixtures."
Vic treats all of his customers equally, with the same service and rates, no matter the size of their home.

"Most people just want to be treated with the same respect that they treat others with," he says.
Vic and Amber are appreciative of their local community and customers for embracing them and what their business offers. 
"We try hard to be a classic service," he says. "The feedback I get from my customers is that I'm always there for them, they can always speak to me. I'm always going to be on the job, even if I'm not doing the work. I do the best I can to communicate to people what specifically they're paying for, and the value of the plumbing in their house. 
"We treat each home like it's our own. We are straight-up honest with folks when it comes to what we think. And we pride ourselves that 90% of the time, we are able to repair before replacing. Especially people who are on a budget, may just want something to be fixed, rather than replaced."
Vic is very particular about the parts that he uses for his repairs, only purchasing what he knows will stand the test of time. There are only a couple of supply warehouses that he will frequent, because they're the only ones that carry the quality that he demands.
"I hear from people often, 'Things don't last the way they used to.' It's because of the products that are put out there that we have no choice but to use. Your plumbing, when I fix it, I want it to last like when grandma called the plumber. When I fix something, I want to fix it for good."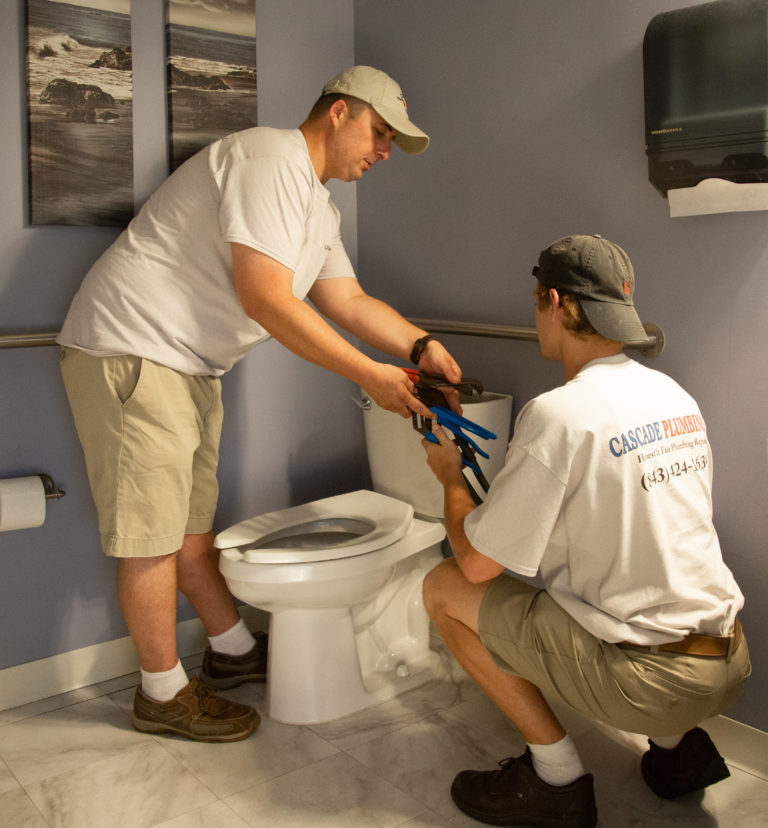 "I'm trying to rewrite the code book by example," he says laughing. "Those supply houses know me and know how particular I am. If they don't carry exactly what I know will stand the test of time, I won't use it. The owner of one hired me to do plumbing work in his home— that speaks volumes to me." 
Vic doesn't charge for every little service he conducts. He doesn't charge a call out fee—the standard fee that most plumbers charge just for showing up, regardless of the work they do— because he doesn't ever want his customers to feel like they lost out, if he shows up and discovers there's no problem to be fixed. 
"I don't look at it like I went out there for nothing," he says. "I shook their hand and said hello and handed them my business card. And now they have the info that they need. I'm in the business not just of fixing something, but also to grow my business. When they do need me, they'll call me. I don't like anyone feeling like their expectations won't be met."
"We're very grateful to the people in our local community," he concludes. "I shop locally because I know the stores in my neighborhood would never go out of business if everybody shopped that way.
"And I'm so grateful for Amber. Without her, I'd still be working for someone else. She keeps me moving forward, and is a good 75% responsible for how we've grown, up to now."
Cascade Plumbing
24 hour emergency calls. 
They specialize in troubleshooting diagnosing, and repairing any issues related to tankless water heaters.