Country Music at its Best in Myrtle Beach
by Melissa LaScaleia
This June, Southern Entertainment returns to our coast to bring country music lovers the much acclaimed Carolina Country Music Fest, CCMF. Running for four days, the festival draws crowds from all over the country by the hundreds of thousands— and as they feature some of the top names in country music, this comes as no surprise. 
"This is one of the strongest lineups we've ever had," says Michael Stephens, festival director. "This year marks our fifth anniversary in Myrtle Beach, and we've tried to bring in some of the best and newest talent in country music for it." 
Artists at this year's festival are headliners Alabama, Dierks Bentley, Florida Georgia Line, Thomas Rhett, and 2019 Grammy winners, Dan + Shay. Brothers Osborne, who won awards and made headlines at the ACM awards in Las Vegas, will also be in attendance. 
"From an award and news-worthy standpoint, they are both phenomenal," says Michael. 
Artists will perform on four stages as well as conduct pop-up shows in the back of a Nissan Titan truck. In addition to a huge variety of food and drink, CCMF merchandise and other vendors, attendees can zip line across the festival and climb a ropes course. 
CMT TV, the Country Music Television channel will be there, providing national coverage for the festival and Myrtle Beach. Festival goers will receive RFID wristbands which act as their passes for the entire weekend; they can also use the bands to make purchases. 
The festival has grown yearly, with 113,000 people in attendance over the four days last year. Each year they've sold out Main Stage and Super VIP tickets in advance; and Michael expects to see an increase in numbers this year.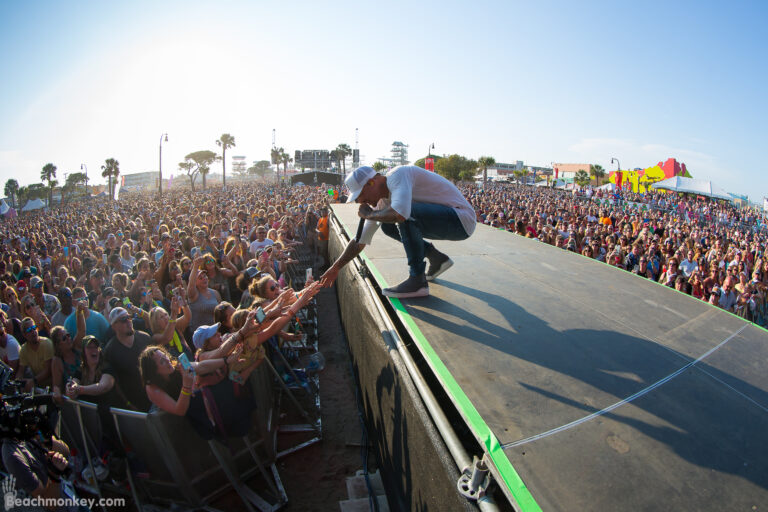 "We attribute the success to talent, good operations, and destination," Michael says. "The partnership and cooperation with everyone in Myrtle Beach, from the mayor, to city council, to visitmyrtlebeach.com, has been phenomenal. 
"Everyone has thoroughly embraced the festival and worked tirelessly to make it a huge success. And the city uses it frequently in their marketing, to show what their capabilities are for a festival of this magnitude." 
CCMF got started five years ago, when Charlotte-based Southern Entertainment was looking to start a country music festival. Owner Bob Durkin, along with Michael, mapped out the country and saw a void in the Carolinas— a mecca for country music. Having already worked on a collaborative project with visitmyrtlebeach.com to the mutual satisfaction of both sides, they decided to start the festival here. 
"Each year we've listened to the customers and the city, and continued to build it by improving the experience," Michael says. "We think this is a great framework. It wouldn't happen without the cooperation of everyone willing to work hard and improve and make changes every year and continue to make it successful. Once people are on site, we look at the way they are connecting and what they are doing. We try to facilitate a strong connection between the festival, city and patrons." 
"Our military initiatives have always been important to us," Michael adds. "We offer discounted tickets to all military, past and present. 
"USAA, the military bank, are new sponsors for us this year. We have a two-year partnership with them in which, through the Disabled Veterans Association, we are bringing ten veterans from around the country to the festival— sponsoring their travel, tickets and accommodations, and recognizing them for their service on stage, in a ceremony."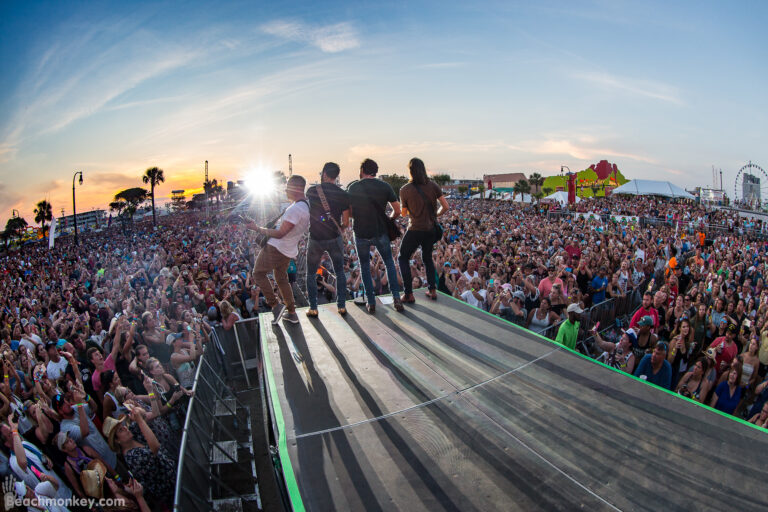 CCMF will also be publicly recognizing the service of Mark Geist, a U.S. military commander who served in Benghazi, Libya. He was directly responsible for saving the American consulate in that country. 
CCMF is partnering with the non-profit organization Wounded Warriors, and will be gifting Mark a K-9 dog on stage in gratitude for his heroism. 
Some of this year's additional CCMF sponsors include Coors Light, Coca Cola, American Anthem Vodka, Johnie Walker, Red Bull, Coastal Indian Motorcycle, McDonalds, DonJulio Tequila, and Nissan. 
Concomitant with their philosophy of giving back, several years ago, CCMF implemented an initiative called, CCMF Be Kind. 
"It's really to inspire an attitude of kindness between people at the festival, and portray that attitude as a prevalent theme," Michael says. "We send ambassadors out all four days, and if they see an act of kindness, they hand out prizes including ticket upgrades, meet-and-greets with the artists, CCMF t-shirts, and money on people's wrist bands to spend on-site. It's just another way for people to have fun and create memories. 
"Our vision for the festival is to maintain and continue to grow the success and fantastic experience of the festival in Myrtle Beach. We have plans to stay here and continue it for years to come." 
New this year, CCMF is hosting a CCM cruise from November 16-21, chartering a Carnival Sunshine Cruise ship from Charleston to the Bahamas. They'll be giving away one cabin per day at the festival. 
"My favorite things about the festival," Michael says, "are the talent, the country music each day, and seeing people together, forgetting about their everyday lives, and letting loose and enjoying themselves with friends and country music."