Kitchens for Deaf Education with Conway Builders
by Melissa LaScaleia
Since its beginnings in 1997, Conway Builders of Myrtle Beach has taken pride in offering quality workmanship. The family owned and operated company specializes in kitchen and bath remodeling and all other interior house finishings. 
Michael Sokolik, Jr. is vice president of the company and partner with his stepfather Victor Conway. Victor has been in this industry since the age of eight, when he would accompany his father and uncle on jobs. As an adult, he forged Conway Builders of Myrtle Beach with values based on stellar customer service and first-rate artistry. 
Conway Builders are building contractors who go above and beyond in terms of the customer service and level of work that they offer. 
Victor sums up their approach with a phrase he coined— 'There's the right way, the wrong way, and the Conway.' With the Conway method, customers are taken care of, the right way, the first time.   
"My stepfather would say, if you can see it, the customer can see it," Michael says. "So we look with attention to detail to catch things and take care of any loose ends the first time. That way, we're in the clear, and not giving them anything to go looking for."   
Another of their mottos is quality above quantity. 
"We want each customer to receive the same excellent service as the person before them," says Michael. "So if people want the job done yesterday, they have to wait their turn while we give our full attention to the project we're currently working on. We won't short-change or abandon a current customer just to secure a new one." 
"Our main goal is to make our customers happy," Victor adds. "And that takes a lot of hard work and hands-on mentality to achieve. We're a family business, so when you hire us, you'll always have a member of the Conway family on the job."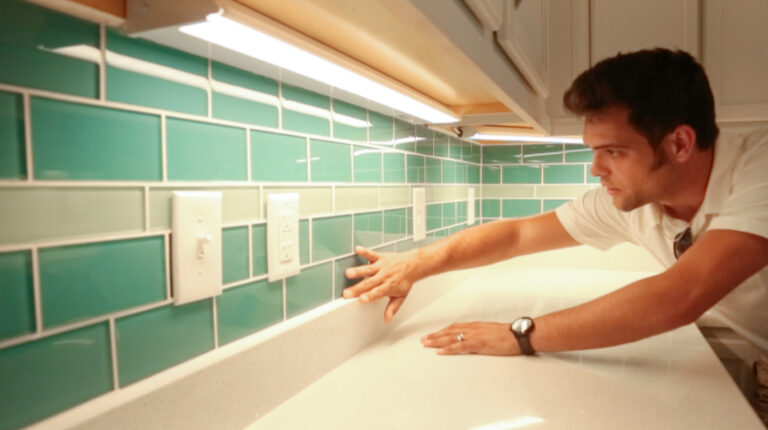 In keeping with their commitment to full transparency, with Conway Builders, you never have to worry about being upcharged. They give their clients a list of products needed for the project and the locations where those items can be found, so that homeowners can select the style, price, and quality of the materials personally. 
"We try to steer our clients towards using higher quality materials, because those will stand up over time," Michael says. "If you use lesser quality products now, you're going to pay to do a repair again sooner than you would otherwise. But anybody who can't afford higher quality materials still receives the same level of workmanship from us. 
"It makes sense to have the clients pick out the materials since they are the ones who have to live with the products. That way, there's no question as to what they're getting. They've seen it, touched it and they know all about it. And, if they choose to use another contractor, we've given them an organized form that makes it easier to have a complete breakdown of what they're buying and for what purpose." 
Conway Builders takes the time to give a complete verbal overview of the labor process, so that customers can hear and understand what it takes to do the work, the skill and knowledge needed to execute the project in a timely manner, and a complete price with all the taxes included. They give accurate and detailed assessments that are clear, transparent, and up-front both about the cost and the time needed to complete the job. 
"I'm always willing to sit and spend time with customers to understand what they want and answer any questions," Michael says. "Because what I hear from a lot of people who end up choosing us, is that a lot of companies are just there to take measurements and write up an estimate, not answer questions." 
The team at Conway Builders takes continuing education courses within their profession, so they constantly stay up-to-date on the latest trends, available products and installation techniques, and code. 
The company's incredible attention to practically meeting and addressing customers' needs earns them grateful and loyal clients as much as their industry and design knowledge. 
"A lot of people go with our ideas because we know what we're talking about," Michael says. "People look at their bathroom or kitchen and say, 'I want this or that.'  I'm able to create a design for them that is going to get them all the different characteristics of their varying ideas and make it into one final transformation that's tangible, workable, and solid."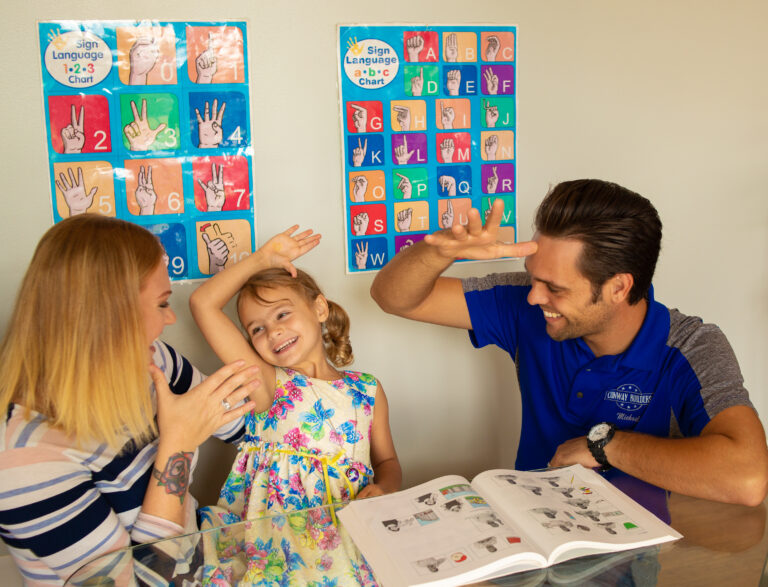 This past August, Michael began a fundraising promotion to give back to the community called  Kitchens for Deaf Education. 
Through this initiative, when customers order any size or brand kitchen cabinet set and installation through Conway Builders, the company will donate a portion of the proceeds to Horry County Schools to support deaf education. 
The money will primarily be used to update the resources library— securing the acquisition of things like books, technology, and other learning tools specific to deaf and hard of hearing children. It will also be used to provide continuing education for interpreters within the Horry County school system. 
"Another thing we're doing with the money," Michael says, "is hosting an awareness picnic for the deaf and hard of hearing students all over Horry County, and their friends from the hearing community."   
Michael's youngest child, Gracelyn, was the inspiration for the promotion. She is deaf and hard of hearing, and is a part of the Deaf and Hard of Hearing program at the local school where she just entered kindergarten.    
A lot of deaf and hard of hearing people are able to wear hearing aids or get cochlear implants to help them hear, but the surgery is very expensive and requires much maintenance throughout the course of one's life. Additionally, there are no guarantees how the person will adapt to it. ASL helps to promote reading at an earlier age; it also helps with communication and focus in general, and is a great life skill to have.
"I came up with the idea because it was the fastest way to raise money for better education tools," Michael says. "I was looking at the numbers from my company and realized that if we sold more kitchens we could do more in the community." 
Michael has shared the initiative with the local WFXB, Myrtle Beach's Fox Morning News, social media advertising, and personal networking. His financial goal is to reach $10,000 by May 2020.  
If you've been thinking about a kitchen makeover, there's no better company to do the work for you, and for a great cause. Michael encourages people to call him.   
"It's pretty simple," he says. "You call, you buy, we restore, we give."
Conway Builders of Myrtle Beach LLC
536 Forestbrook Drive, Myrtle Beach, SC 29579
843-222-2324