A Talk with Amy Barnhart and Ashley Thomas
by Melissa LaScaleia
Amy Barnhart started working at Travinia Italian Kitchen and Wine Bar when the restaurant first opened in the Market Common in 2008. She was hired as a key manager and bartender, splitting her time between serving drinks and managing the restaurant. A month after Travinia opened, Ashley Thomas was hired as a bartender. The two had worked well together previously at the Islamoroda Fish Company; and over time, forged a stronger rapport as they implemented their shared vision of making Travinia feel like a homey, happy locale.
Over the course of the next two years, the two grew their careers at Travinia— Amy becoming the general manager, and Ashley the assistant general manager. They created a strong bond of inclusion with the community, and an atmosphere of welcome, ease, and conviviality pervaded at Travinia. 
"We were very involved in the community," Amy says. "We had regular wine dinners where we brought in a wine maker from Napa Valley or Oregon and offered a 5-6 course meal that was perfectly paired with the wines they grew. It was a really big hit with the community. 
"We were involved with Breakfast with Santa, Breakfast with the Easter Bunny, the Princess Gala, local fundraisers— we supported projects. And any guest that came in was part of our family here."
"A lot of the people who come to Travinia are locals," Ashley says. 'We were here for seven-and-a-half years.  I spent more time with these people than my own family. We became a family, and they feel like my family."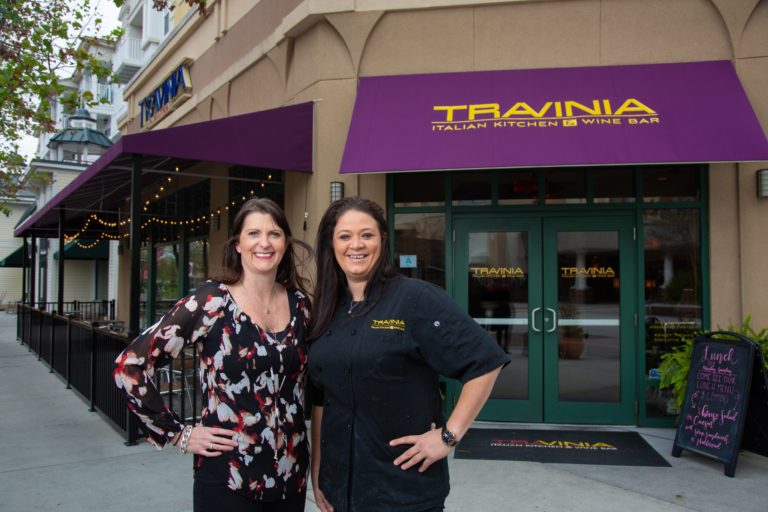 By year seven, the two owners of Travinia had opened several additional locations, and had a lot on their plates. They hired a manager to help them oversee all of their restaurant locations as well as implement a stronger business strategy.
When the new manager arrived in Myrtle Beach, he said that he wanted to bring in fresh people, and Ashley and Amy were let go.
"After we left, the remark we kept hearing from people was that when they walked into Travinia, it felt empty," says Amy. "They still played live jazz music every Friday night, but people would come and say, it's not the same, it just doesn't feel the same."
"The connections that we built over the years that we were here, the relationships that we built, making guests a part of our family, it wasn't here after we were gone," Ashley says.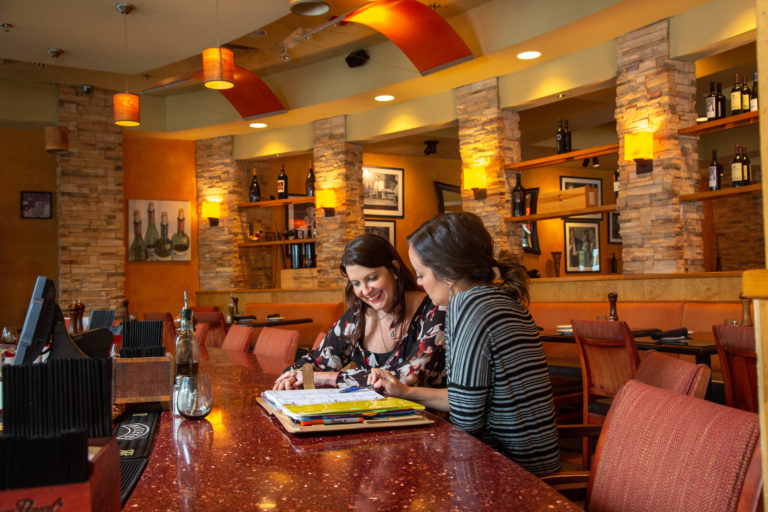 "We always had a great relationship with the owners, Mark and Kevin," Amy says. "They had so many restaurants but we could always pick up the phone and ask them, 'Hey we have this idea, can we do this?' This wasn't just a job for us. Everything went into what we did. Mark and Kevin would come to town and we'd go out to eat and listen to bands together. After we were let go, Mark would text us to say, 'I just heard this song from the band we saw together and it makes me think of great times and how much I miss you both.'"
Four years later, in 2018, Travinia called Ashley to ask if she would come back and fix things— to make Travinia what it used to be.
"The owners made a decision to go back and recreate what they had previously," Ashley says. "They wanted to revert to the original plan, which was the community that Amy and I built that was missing under the new management.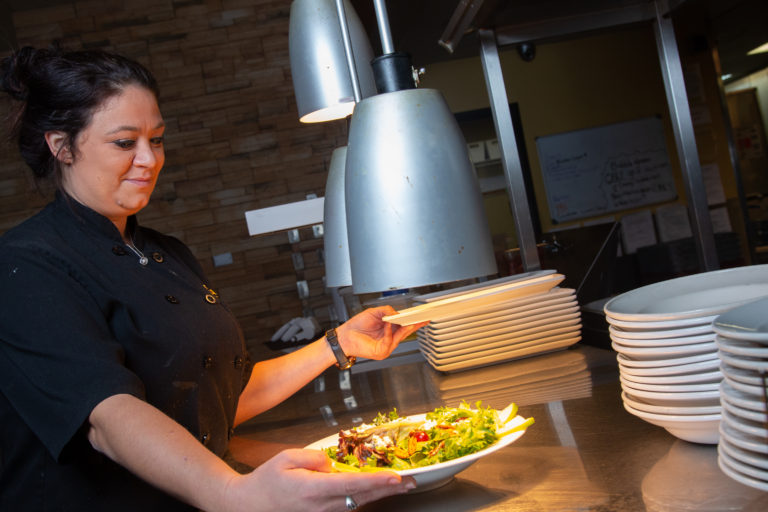 "We put everything we had into this place, heart and soul. And when we were replaced, it definitely devastated us. When I got that phone call asking me to come back, I couldn't even process it. It was a second chance at something that I felt deserved a second chance. In the time that I was away, there wasn't another place that I worked at where I felt that same sense of community and camaraderie. And when we came back, it was like that pulse returned."
"We're going to make this the best Italian restaurant in Myrtle Beach," Amy says.  "To make Travinia what it was always meant to be— exceptional wine, great food, an outstanding atmosphere, and of course, that feeling of family."