Supporting Local Business Owners One Connection at a Time
by Melissa LaScaleia
Business Networking International, BNI, is a professional networking group whose core principles are community based. It helps members, the Insider at the Market Common included, grow their businesses through a structured and professional referral marketing program, by providing them with a local network in which they can forge long-term relationships with other professionals.
Founded by Dr. Ivan Misner in 1984, today there are over 220,000 members, nationally as well as internationally. BNI is a franchise, divided into local chapters, and members join based on the geographic location of their target customers, keeping the connections relevant to the area in which they live and work.
Bob Travis is the man who brought BNI to South Carolina 22 years ago. Until then, it was unknown in this state.
"I found out about BNI from a friend of ours in Knoxville, TN," Bob tells me, "who invited me to a meeting. When I went, the whole process intrigued me. I was in a room of 40-50 people, all of whom were excited to be there, all trying to find out more information about each other, and eager to get to know one another.
"I could see from the structure of the meeting that it was a terrific way to help small businesses grow. The core of the organization is built around the philosophy of "giver's gain." And it's what I believe in: 'if you help me, I'm going to help you, and as a result, we'll both prosper.'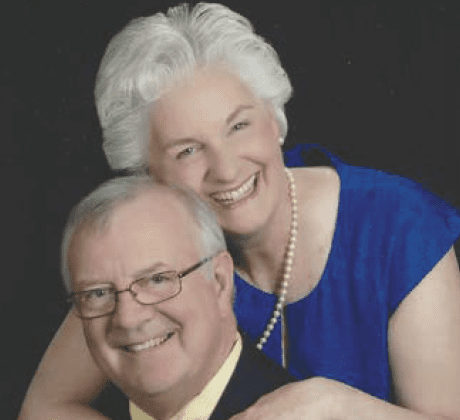 "I'm a people person, I love involvement with people— that's what drew me into being a pharmacist. I didn't need to network to be a success in my career, but I've always had an entrepreneurial spirit, and I wanted to be involved."
Carina started her business, The Clean Up Club, which offers residential and commercial cleaning services, 5 years ago.
Bob brought the concept back home and decided to take a chance and purchase the franchise because he thought it had tremendous potential.
"Doing something to be able to help other people, and small businesses really intrigued me," he says. "And that's how it got started."
Bob opened the first chapter where he lived in Columbia, SC, in 1995. His schedule was that he worked for two days, then he was off for two days. When he was off, he would travel all over the state and open new chapters. He started managing the coastal area in 1999.
"It's been an amazing organization to be a part of," he tells me, "and a remarkable journey. The people in the Grand Strand area have been a mainstay of our franchises for a long time. They understand the concept of a giver's gain. I saw the value of that philosophy 22 years ago. And today, we have a great passion for this business. It's not just BNI, in any business, the key to your success is to be willing to help people, but if you don't have a passion for it, then it's not going to work as well."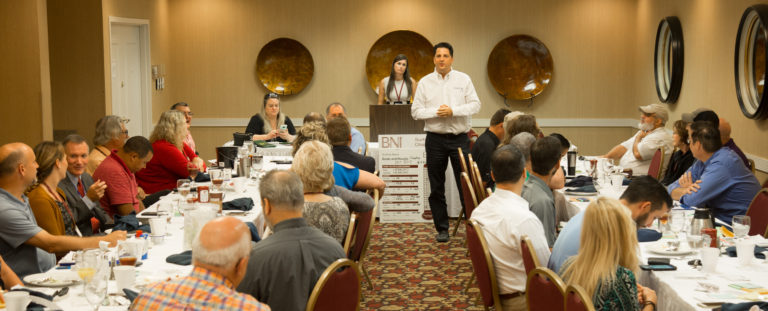 Three or four years into the venture, Bob became too busy to attend meetings, and asked his wife, Becky, who was then working part time in pharmaceutical sales while raising their children, if she would help him. She left her job and began building business relationships within BNI, and was soon traveling all over the state.
Today, she is the executive director of BNI for South Carolina and Georgia and owns and manages three franchises: Myrtle Beach/Charleston; Columbia/Greenville/Augusta, Georgia; and Hilton Head Island/Savannah, Georgia.
"It's been a wonderful experience for well over twenty years," she tells me.
"The other meaningful aspect is the friendships you form. Relationships are a cornerstone of BNI values. We try to emphasize the importance of building them when people join; that's how they end up making money."
What makes BNI so attractive for small business owners, and such a savvy financial investment, is that each member has the expertise of the group carrying their cards, trying to help them do business. It's like a marketing plan for their company, with a high return on their investment. There is an application fee, and a yearly membership fee, and little to no other costs depending on the chapter. The franchise owners make no profit from the business conducted by the chapter members. That, according to Bob and Becky, is how members are able to become involved and stay involved, and grow in success.
Today, the husband and wife team have an organization with over 1,800 members who generated $98 million worth of business last year. There are 7 chapters at the Grand Strand, including ones for the Market Common and Surfside Beach, all of whom owe their existence to Bob and Becky. Last year Grand Strand members generated a total of $8.5 million.
"We're pleased and proud of what they've been able to accomplish there," Bob says.
"That money stays local and is pumped back into the local economy, and we're thrilled to be a stimulus for that," Becky says. "We teach people how to go about this, and it's very rewarding. Most small businesses can't afford the advertising that is going to get them those types of results."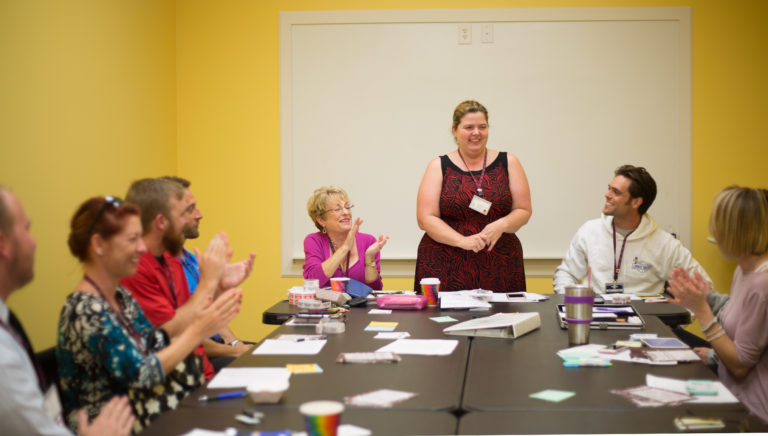 Bob and Becky determined that they couldn't physically be in all the places that they needed to, to successfully build the quality of relationships that would keep them involved in a meaningful way. So they created a local management team to oversee all the franchises within the state of SC as well as Georgia.
Part of that team is Kay Kennedy Niziol, the regional director for BNI. She manages 19 chapters that are in the Grand Strand, Charleston and Pee Dee area. She's also a print broker for commercial companies, a business she started in North Carolina. When she moved to South Carolina 19 years ago, she didn't know anybody in the state, and was cold calling to get clients. Then she was invited to a BNI business meeting.
"Because of my involvement with BNI," she tells me, "I've had a solid customer base for 18 years. I didn't have to cold call people anymore. I think BNI is a great way to expand your business. I built mine through them. It also helped me learn how to speak in front of people with ease, and how to develop professional skills in general."
Carina Furr is the former president of the Surfside chapter, the largest chapter in the Grand Strand. She just stepped down from her appointed, year-long post last month. She shares some thoughts with me on how BNI has helped, and continues to help, so many small business owners.
"The only way to truly be successful is to form a relationship with whoever you're doing business with, so that there's trust there," she says. "As a member of BNI, you meet week a er week, and you have no choice but to get to know who you're with and the services they offer."
Carina started her business, The Clean Up Club, which offers residential and commercial cleaning services, 5 years ago.
"I measure my success monthly," she says. "And from my standpoint, BNI has grown my business by 50%."
When I ask her what she took away from her time as president, she shares:
"Leading a group of strong-willed business owners has taught me a lot. Any time you're placed in a leadership role, it grows you as a person. Overall it's been a great experience, and a great year, and I was honored that they thought of me to lead the group."
For information about the SC and GA areas including Market Common and Surfside Beach chapters, or call Kay Kennedy Niziol.
To read more of our feature articles, visit our Features section!