Bringing Awareness About Deafness To Our Community
by Melissa LaScaleia
Michael Sokolik began the non-profit organization, Beach Society For the Deaf, as a way to build greater awareness of the existence of deaf people in the Myrtle Beach community, and to help foster greater inclusion for them.
He has a small team of people who are experienced with the deaf, that are by his side supporting him with this project.
One of them is Brooke Lipat, who is a sign language interpreter and assists in teaching ASL classes at Horry Georgetown Technical College.
Michael's inspiration is his daughter, Gracelyn, who at the age of two, was diagnosed deaf in one ear and hard of hearing in the other.
"We're not looking to build Beach Society For the Deaf as a major organization," Michael tells the Insider in an
interview.  "We don't want to make this about the money.  The money that we are raising is going to be used for providing interpreters for those who are going to doctors appointments or job interviews—it's to help get them started."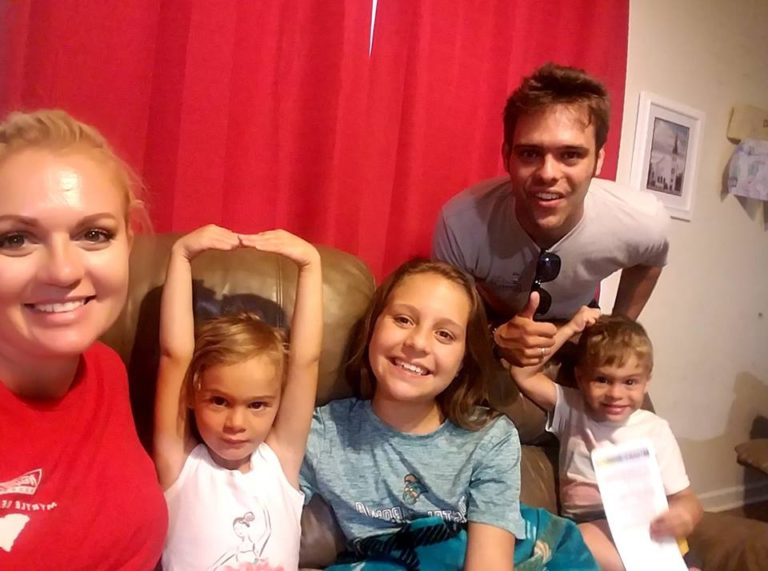 For Michael, this is mainly about creating awareness in the local community to support not only his daughter, but the other parents of deaf children and people who live here.  Their overall function is to get people involved in the deaf community by learning sign language.
Gracelyn, now 4, has a hearing aid that helps her to learn speech.  Sign language is an important way to communicate with her, though, because if she doesn't say her words clearly, she knows how to sign for what she wants.
"She knows how to spell 'Barbie' in sign language.  Of all the things I've been teaching her," Michael laughs, "that's the one she decided to stick with."
The Myrtle Beach Pelicans baseball team is hosting a fundraiser game for Deaf Awareness at Pelican Stadium on Sunday, August 19 at 6:05pm.  It's a family friendly event with vendors and food concession stands.
There will be a few special guests in attendance.  Among them: Curtis Pride, a deaf former major league baseball player; and Jason Hurdich, the sign language interpreter for Governor Haley for the deaf on TV.  He gained national fame overnight for his entertaining facial expressions and interpretation of the governor's words, when Hurricane Matthew made breaking news.
"Gracelyn's hearing is dropping," Michael says.  "I want her to know both speech and sign language as equally as she can, because I don't know what her future holds, at what point she could loose all her hearing; I want to give her as much preparation to support her, as I can."

"We're hopeful that more people in the community can learn sign language as a way to reach out and include everyone in the community," he continues.
"Some deaf people are isolated because people are intimidated and don't know how to communicate with them.  I want to change this not only for my child, but the other parents of deaf children who are struggling in our community."
Gracelyn's older sister Presley, is going to be 11 years old in August.  Her chorus teacher at Forestbrook Elementary School has sponsored her in starting a sign language club— getting students involved in learning sign language for the music that the chorus is singing.
"We're trying to build an interest now so that by the time Gracelyn is in high school, there will be a sign language class just like any other class, as a way to build and foster communication between everybody," Michael says.
"I believe life is about relationships, connecting with people, loving each other.  If the community learned this language, how many more relationships could be built starting here?
Beach Society for the Deaf and Pelican's Fundraiser Baseball Game
Pelican Stadium, Sunday, August 19 at 6:05pm.  Tickets for the fundraiser $13, and must be purchased in advance by calling us.  Web sale and walk-in proceeds do not contribute to the fundraiser.
Horry Georgetown Technical College offers an inexpensive ASL 1, American Sign Language Level 1 course, from August 27 – October 8, from 6:30-8:30pm.
For more info about deaf awareness and to get involved, call Michael at 843-222-2324.