Hand-cut Steaks, Quality Food, and Authentic Hospitality
by Melissa LaScaleia
George Ghazaryan opened Angus Steakhouse and Seafood in 2013 in Myrtle Beach. In a conversation with the Insider, he reveals the combination of passion, work ethic, commitment, and team effort that made and continue to make Angus Steakhouse and Seafood a success.
"I came to this country fifteen years ago after graduating from university," he says. "And it was like we lived the American Dream. I first worked in New Jersey, Chicago, then Delaware before moving to Myrtle Beach. Every day we worked hard and saved money. 
"Growing up, watching movies, my cousin and I conceived of having a restaurant in America with a western feel; we thought people would really like it. My wife, my cousin and I are all big steak lovers and we wanted to have a really authentic steakhouse in Myrtle Beach. 
"We told all of our friends and cousins about the idea, and everyone came together; they gave money and time, and helped to build it from the inside out. We had the vision and created the plan, and did almost everything ourselves— the construction, painting, fixing things— everything we could do ourselves, we did. We chased our dream." 
Angus Steakhouse and Seafood serves fire-grilled cuisine with a little bit of a western flair. They serve only Angus beef, aged for at least twenty-eight days; their steaks are all hand-cut in-house.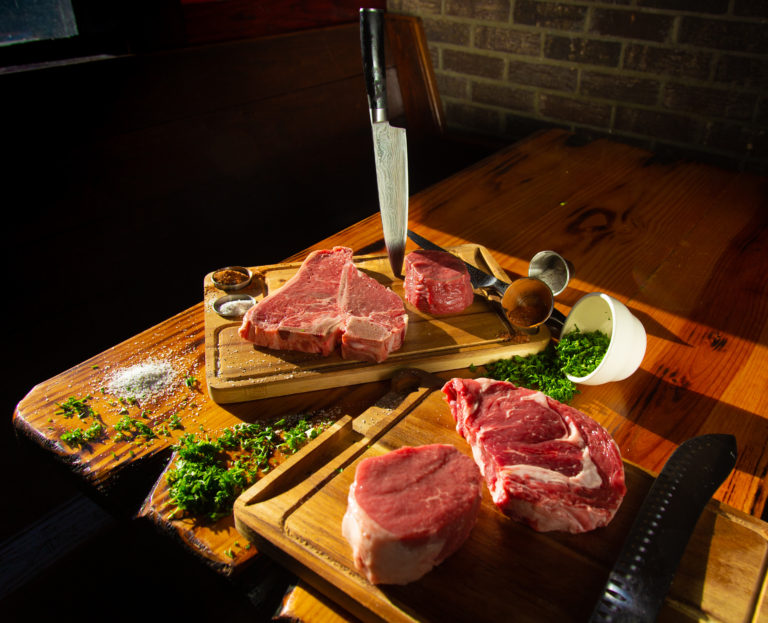 "Most of our seafood is fresh from Virginia," George says. "But some seafood isn't available fresh. For example, crab legs are caught in Alaska and precooked on the boat. So we say that we offer fresh when it is possible. We also try to accommodate everybody's dietary needs. We have vegetarian options, and because the majority of our food comes from the grill, most of it is also gluten free. 
"It's healthy, simple, authentic cuisine; good quality food with good prices. And we make all of our sauces ourselves. Everybody loves our ranch dressing— we probably go through five gallons a day. I see servers taking 2-3 helpings to the tables, because the people keep asking for more of it. People call me specifically to request takeout orders of it." 
For George, a positive culture and ownership of one's job in his restaurant is just as important as the food that he serves. 
"I always tell my cooks— I'm not asking you to be a five star Michelin chef, but put your heart into this. Hospitality is a huge part of my culture where I am from. Growing up as a kid, it was always the best for guests, family, and friends. Guests were always welcomed into our home, and we gave them the very best that we had to offer. Family and friends would come and they'd tell old stories and new stories, and we'd cook together. 
"Here, if the food is not the very best we can offer, if it is not something you would serve to yourself or your family, then we don't serve it to our guests. None of us has a degree in cooking, but what we do do is keep it simple, and cook from the heart. We think we are a little bit successful in this restaurant because of this simple mentality. We are not very corporate. We don't have many rules. But we do follow these principles."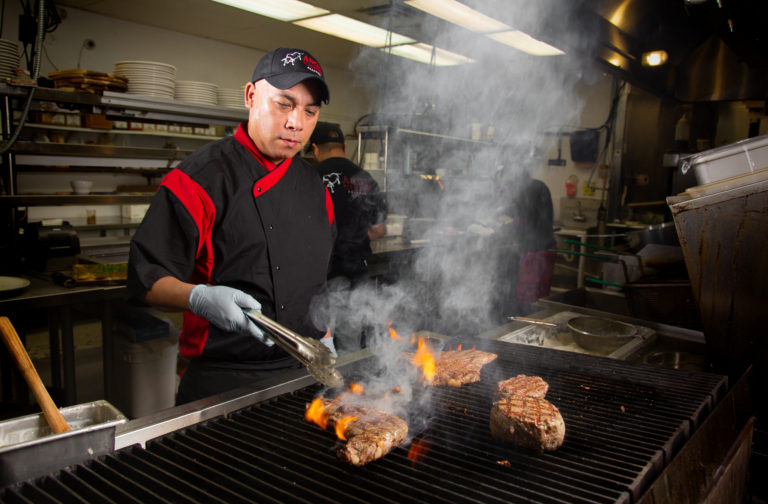 George's philosophy of service and giving from the heart extends to the way he treats his employees, and the culture he has created— that of everyone working together as a team to help one another. 
"Everyday I come to the restaurant, and if I see the person washing the dishes needs help, then I help him," George says. "And if the cook needs help, I help him. Just get the job done, and put in the extra effort. That's how we get through the busy days and the slow days. We all get together and help each other. The people who are here, they want to be here. If they don't want to be here doing their job, then I tell them: 'Don't come, you are free to go. It is important that in life you do what you want to be doing.' But here, we give effort to make sure that what you do for the guests, for your colleagues, and your community members, is the best that you can offer." 
George believes he is in the best place in America, living and working in Myrtle Beach.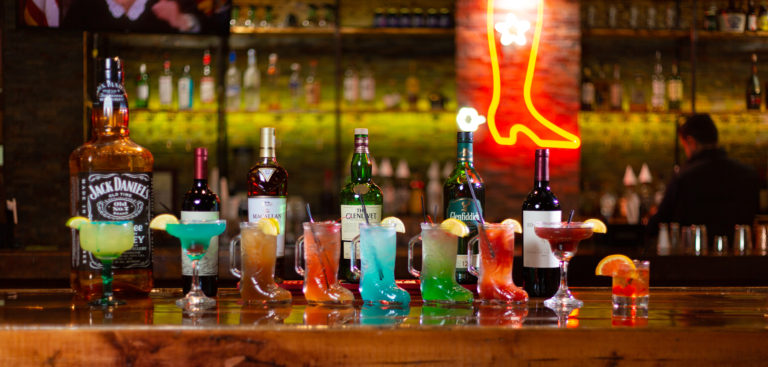 "People don't realize how great this place is," he says. "I have friends and cousins and family all over the United States; I've lived all over the United States, and I travel a lot. It is very affordable here. Here, you can get almost the same quality of life, the same resources for raising a family and enjoying a vacation, as many other places that are much more expensive. When I compare what you get in Myrtle Beach from starting a business, to other places— here it is so much easier to open a business, work hard, and build something for yourself in your life.
"Recently I was in Orlando, and I ate at every steakhouse I could, trying their dinners. The quality is not better than what I serve here, but they are charging probably 30% more.
"Another thing I like about Myrtle Beach is that you have between seven and nine months out of the year that are really busy, and then you have three months of vacation. In this country, I've noticed, weekends are very popular. But sometimes a weekend is not enough time to travel and go to the next state or the next country. Living in Myrtle Beach, it's like you get three months of weekends over the winter."