Back and Ready for the Seasons Ahead
by Melissa LaScaleia
In 2014, Mike Siniscalchi left NYC and the world of finance, and relocated to Myrtle Beach with his family to open the first 810 Billiards & Bowling location in North Myrtle Beach. 
His intention was to bring an affordable, upscale bowling alley and family-style entertainment venue to the Grand Strand, like those he had experienced in New York. The venture was a hit, and two other locations soon followed in Conway and the Market Common.
The name 810 Billiards & Bowling is a reference to 8-ball billiards and ten-pin bowling— two things that are at the core of the company's entertainment offerings. 
Mike rounds those offerings out with interactive games in lieu of the seemingly ubiquitous video games and screens that fill most people's lives. 
"The central theme of what we offer is to have actual interactions with your friends and family," Mike says. "To spend quality time together in ways that are enriching and rewarding, and to make the experience affordable for everyone." 
In keeping with this mission, many of the games are free. For the ones that are expensive to maintain, they charge a reasonable rate— around $4-5 per hour to rent.
For those who enjoy watching more than playing, they also have a great sports bar environment. 
The Market Common venue is their flagship location with their largest array of games and entertainment selections, including a stage that features live music every Friday night. 
Check their Instagram and Facebook pages for the current band schedule.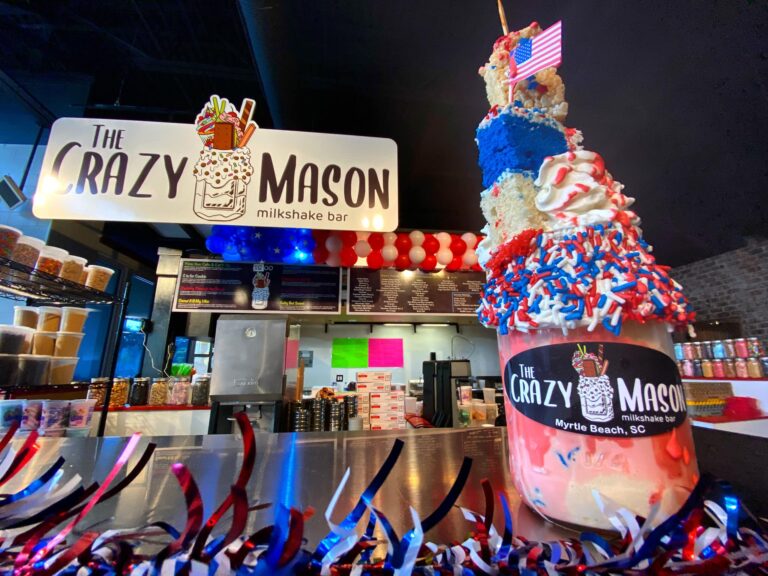 They also have games like shuffleboard, billiards, ping pong, darts, air hockey and corn hole. There are public bowling lanes as well as private ones for parties and functions; they also have shelves filled with scores of board games for both kids and adults. A recent addition to this location is an indoor, 3D-zombie-pirate-themed 18 hole miniature golf course, appropriate for children but still enjoyable for adults, which opened in January of this year.
"It's been a huge hit with kids and adults alike," Mike says.
To complement their entertainment offerings, 810 Billiards & Bowling has a big focus on quality foods and drinks. They don't serve the types of foods you would expect from a traditional bowling center. 
Instead, there's a complete scratch kitchen with full waiter service everywhere in the building, no matter where you are. They have house-cut french fries, short-rib Angus chargrill burgers, and scratch-made dough for in-house, brick oven pizza. They serve the same menu at each location throughout the day.
Mike is also proud to announce the addition of the Crazy Mason Milkshake Bar— an independent business that just opened inside of the 810 Market Common location. They craft gourmet milkshakes out of delectable ingredients and incorporate confections like candies, cookies, and cake.
"The demand has been through the roof," Mike says. "They have multiple-hour-long waits for their milkshakes, and people love posting pictures of their personal creations on social media."
Mike has enjoyed the journey since he's opened the location in the Market Common two years ago.
"Most of the reasons why we came here have proven to be true," he says. "The Market Common continues to be a destination spot for locals and visitors. People come to our door and have an enjoyable evening, and we're glad to be a major part of what brings them here—to provide a unique entertainment venue for people.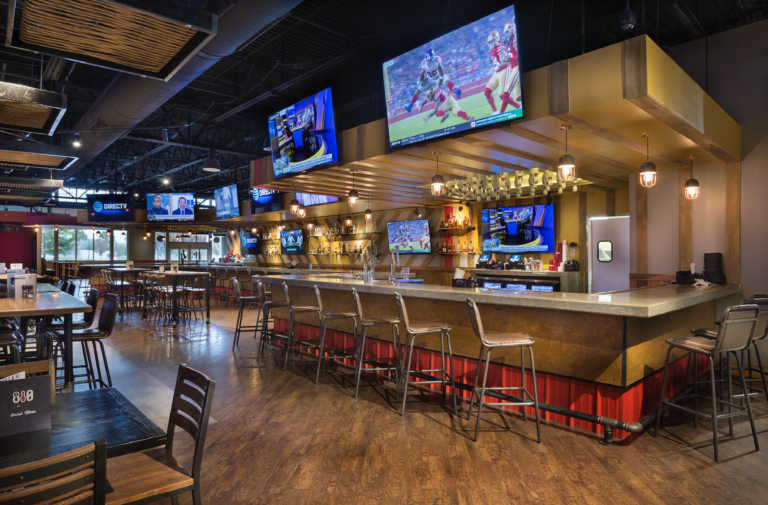 "We've found the Market Common to be a great lifestyle center that understands what people want— quality, convenience, and lifestyle options— to be able to walk around with ease and eat and drink at the same venue. 
"The Market Common does a great job curating things, and we're happy to continue to be a part of what we think is the strongest destination-shopping and dining experience in Myrtle Beach."
In the weeks immediately following the Covid-19 pandemic, like many other establishments, the fun and offerings of 810 Bowling were put on temporary hold. 
Mike took this time to build a safety and sanitation protocol for his business, so that when they did reopen, they could do so safely.
"All of our 810 locations had professional sterilization services come through during the quarantine phase of the pandemic," Mike says. "And since reopening, we've put safety measures in place that have met and exceeded the requirements of the CDC and DHEC.
"All of our staff are wearing masks. We've installed sanitizer stations throughout the building for easy access for guests. We have all surfaces, balls and shoes sanitized with greater frequency. We've rearranged the bar and entertainment and dining space to ensure social distancing. We only allow bowling on every other lane to ensure social distancing is maintained. And we've posted appropriate signage throughout the building so guests are aware of what they should do to ensure everyone's safety."
Recently, Governor McMaster announced the formation of the Palmetto Priority Initiative. In a press release, he advised South Carolina and Grand Strand area citizens to only frequent establishments that have met the safety standards of this initiative with an accompanying certification. All of Mike's 810 locations have met and exceeded these requirements.
"We're proud of this, that people can visit us safely," he says. "We received our certification and decals at the beginning of July, and are enjoying seeing everyone again."
"We just want to offer a fun night out for people, where they can have a good time, and feel like they got a lot for their money," he adds.
New this year, 810 Billiards & Bowling is offering franchise opportunities. Their first location will open in Phoenix, Arizona later this year.
Market Common Location
Open M-Th 3pm – midnight; Fr 3pm-2am; Sa 12pm-2am; Su noon-midnight
Conway Location
Open daily 3pm-2am
North Myrtle Beach Location
Open M-Th 3pm – midnight; Fr 3pm-2am; Sa 12pm-2am; Su noon-midnight.