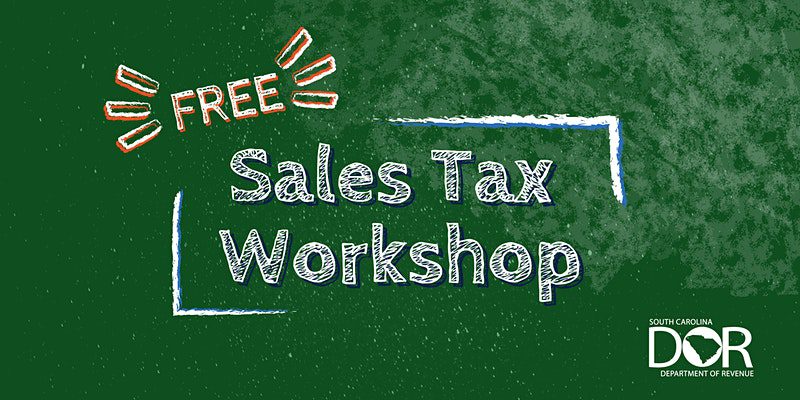 SC Sales Tax Workshop
This FREE 2 hour workshop is taught by the professional staff of the SCDOR. During this course, we'll cover filing and administrative requirements, walk you through filling out a sample sales tax return, and address your questions.
Who should attend?
Any businesses responsible for filing Sales and Use Tax returns such as new business owners, business owners who have questions about their responsibilities, or accounting personnel for small businesses.
What topics will this course cover?
Sales tax laws as they pertain to completing your return
Information on Local Taxes
Components of the Sales Tax Forms
Step-by-step directions on completing the form
Demonstration of electronic filing options
How do I register?
Register for all of our events online, or you can submit this registration form. You must register by 1:00 p.m. the day before the event. If you have questions or need a different way to register, contact us at TaxpayerEducation@dor.sc.gov or 803-898-5800.