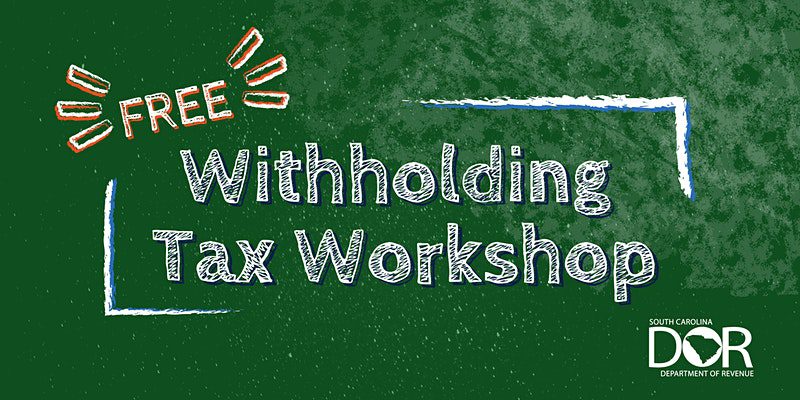 SC Employer Withholding Tax Workshop
In this FREE 2 hour workshop, the SCDOR, along with the IRS and the SC Department of Employment & Workforce (DEW) will present information to help you better understand your business obligations as they relate to Withholding Taxes.
Who should attend?
Small business owners, bookkeepers, payroll clerks, new withholding tax registrants, businesses who employ seasonal workers, and tax professionals should attend this workshop.
What topics will this course cover?
Federal tax law issues (taught by an IRS representative)
Unemployment insurance— liability and reporting requirements (taught by an SCDEW representative)
Basics of the SC Withholding Tax law
How to register for the Withholding Tax
When to file and pay Withholding Taxes
Electronic filing methods
How do I register?
Register for all of our events online, or you can submit this registration form. You must register by 1:00 p.m. the day before the event. If you have questions or need a different way to register, contact us at TaxpayerEducation@dor.sc.gov or 803-898-5800.